The cryptocurrency market is constantly buzzing with new projects and improvements in technology thanks largely to Bitcoin and Ethereum. One of these projects is HEX (HEX), an ERC-20 token launched at the end of 2019. The goal of the HEX network is to create a store of value intended to replace the traditional certificate of deposit used on standard financial markets. This can make HEX an affordable and intriguing asset for those interested in investing in the emerging decentralized finance sphere.
Although HEX is a complete project, with a passionate team. The apparent low price can make it an appealing choice for investors. Thankfully, it's never been easier to get started in cryptocurrency investments. Our guide introduces you to a brief history of HEX and the steps needed to add it to your wallet today.
Brief History of HEX
HEX is an ERC-20 smart contract launched on December 2nd, 2019 as the 1st blockchain equivalent to the traditional certificate of deposit (CD) used by major financial institutions. A CD is a product offered by banks and other financial institutions in which the buyer agrees to place a lump-sum deposit in the control of the bank. Investors will leave their deposits untouched for a predefined number of years in exchange for an agreed-upon interest rate.
The HEX smart contract allows token holders to stake their tokens in exchange for a share of the next upcoming HEX minting. HEX's TruthEngine technology rewards users who stake larger amounts of HEX for longer periods of time and penalizes those who withdraw their tokens before the agreed-upon date. Unlike many smart contracts, the HEX smart contract has obtained 2 independent security reviews.
Since its launch in December 2019, HEX has seen a return on investment of about 3,855%. The token recently reached an all-time high price of $0.049 USD on May 11th, 2020.
How To Buy Hex Tokens
Open an online account.

The 1st step to buying HEX is to open an account with a brokerage that supports the purchase and sale of HEX. Unfortunately, if you live in the United States, you will have limited options to purchase HEX directly with fiat currency. HEX is currently only available on smaller exchanges, which tend to be higher targets for hacking attempts.

Step 2: Buy or download a Wallet.

After you decide where and how you want to buy HEX, it's a good idea to open an off-chain wallet to store your tokens. A cryptocurrency wallet is a physical device or an application that provides you with a private set of keys that you can use to store your tokens. There are 2 major classifications of cryptocurrency wallets:

Hardware wallets: Sometimes referred to as "cold storage" wallets, a hardware wallet is a physical device that operates using the same mechanism as a flash drive. You'll connect your hardware wallet to your computer via Bluetooth or USB and transfer your tokens to an offline wallet. Hardware wallets store your tokens more securely but tend to hold fewer types of coins and tokens.

Software wallets: Sometimes referred to as "hot storage" wallets, software wallets are computer or smartphone applications that store your tokens and coins on an online wallet. Though software wallets provide lower levels of protection when compared to hardware wallets, they're free and they usually hold more types of assets than comparable hardware wallets. This can make software wallets an excellent choice for new investors or those who only need to store a small amount of crypto.

Make Your Purchase.

After you open an account and select a wallet, it's time to make your purchase. Take a look at your broker's platform and explore the types of orders you can use to purchase HEX. Depending on the broker you choose, you might have access to dozens of order types that will influence the price that your order is executed at.

When you submit your order, your broker will take care of filling the order at the price or under the conditions that you've specified. Once your order is complete, your broker will typically notify you by email or in-app message.  
Best Exchanges for HEX
We recommend investing in HEX by investing in an intermediary cryptocurrency like Bitcoin or Ethereum. As the largest cryptocurrencies on the market, you'll have plenty of reputable options to buy and sell Bitcoin and Ethereum on trusted U.S.-based trading platforms. From here, you can transfer your Bitcoin or Ethereum to your exchange of choice, which you can then convert to HEX and transfer to a wallet. This gives you access to the tokens you want to add to your wallet while also keeping your personal information safe and secure.
Currently, the best place to buy HEX is Uniswap. Uniswap is a decentralized exchange (DEX), so instead of making an account, you'll need to connect a cryptocurrency wallet to the exchange. The best wallet for interacting with DEXs is MetaMask.
Browse a few of our favorite crypto brokers below to start off your search.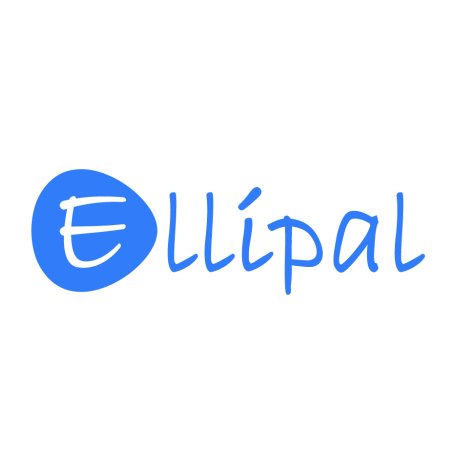 Best Hardware Wallets: Ellipal Titan
If you're looking for a hardware wallet that effortlessly combines sleek design with unprecedented security, you should consider the Ellipal Titan hardware wallet. Featuring a full-color touch screen and a streamlined interface, the wallet allows you to easily access and track your holdings on-the-go and without connecting to a mobile or desktop device that's connected to the internet. The Ellipal Titan features top-level security features, from a protected production chain to tamper-resistant packaging. With all these security and usability features, the Ellipal Titan is an excellent option for any cryptocurrency investor.
Best Software Wallet: MyEtherWallet
MyEtherWallet is an easy-to-use, open-source software wallet that's compatible with most mobile and desktop interfaces. You can create a wallet in as little as a minute and connect your new wallet with your desktop device using QR code technology. Access your tokens in real-time using the MyEtherWallet app, which is available for free on both the Android and Apple stores.
MyEtherWallet supports both Ethereum and any ERC-20 tokens, which means that it can hold everything from HEX to Chainlink. If you're looking for a free, easy-to-navigate option for your cryptocurrencies, be sure to consider MyEtherWallet.
Trade or Sell Your Cryptocurrency
If your broker is able to fill your order according to your specifications, you'll see your tokens in your wallet on the exchange. From here, you have 2 options on how you want to proceed:
Store your tokens in your wallet: If you plan on holding your tokens for a longer period of time, you'll want to immediately move them off the exchange and into your private wallet. This provides you with a higher level of security and allows you to track how the value of your investment is changing over time. When you decide to cash out, you can transfer your tokens back to your exchange and convert them to an intermediary currency or stablecoin.
Actively trade your tokens: If you decide to become an active investor, you'll take advantage of short-term price changes by trading throughout the day or week. As HEX is a more volatile cryptocurrency, you could have success with this strategy by capitalizing on day-to-day price movements.
If you do plan on becoming an active investor, you'll need a responsive and intuitive platform. Browse a few of our favorite options below.
Note: These are alternative exchanges that do not offer HEX.
Current Crypto Prices
The cryptocurrency market is infamously volatile. It's normal to see major price changes on a daily basis — especially when trading smaller cryptocurrencies like HEX. This makes it particularly important to monitor how the market is moving each morning before you start investing for the day.
Below, you can view a summary of how the cryptocurrency market is moving today.
Should You Add HEX to Your Portfolio?
HEX is currently the 204th largest cryptocurrency when measured by market capitalization. This makes it a small cryptocurrency offering only available on a few select exchanges. It also means that HEX is an exceptionally volatile offering that can reach $0 at any time. If you do decide to invest in HEX (or any minor altcoin) be sure that it only makes up a small percentage of your portfolio.