Want to jump straight to the answer? The best Coinbase alternatives are Gemini and eToro.
Fast, secure and reliable, cryptocurrency is the untouched wild west of finance. Coinbase has long been the standard for cryptocurrency enthusiasts getting started with Bitcoin and other major cryptocurrencies.
Now, there are a number of Coinbase alternatives that can hold your money and allow you to trade new coins quickly and affordably. Take a look at some of the most popular Coinbase alternatives, and find the next best cryptocurrency purchase platform.
Best Coinbase Alternatives:
Why (Or Why Not) Use Coinbase?
Still learning how to trade cryptocurrency? Coinbase is a great place to begin. Coinbase is the most often-recommended website for users getting started with cryptocurrency trading because it's one of the easiest and most reliable cryptocurrency exchanges in the world.
Coinbase allows you to link your bank account, transfer money directly and buy and sell cryptocurrencies. This makes it an ideal choice for traders still learning about cryptocurrencies and who want to track their portfolios over time. Coinbase also has some of the highest fees that you'll see when you buy Bitcoin.
Coinbase charges a flat fee of $0.99 if the transaction value is less than $10, $1.49 if the transaction value is more than $10 and less than $25 and $2.99 if the transaction is more than $50 and less than $200. Beyond that, you'll pay a fee worth 1.49% of the total transaction value. This makes Coinbase a less appealing option if you want to buy a large amount of cryptocurrency.
Beginning investors may like Coinbase's intuitive, easy-to-understand buying options. Coinbase is popular is because you can buy and sell Bitcoin and other cryptocurrencies without understanding much about the coins themselves. You can even buy Bitcoin with your credit card (though this option carries an additional fee). Coinbase might suit your needs if you're a casual cryptocurrency investor who wants to hold a popular coin for the novelty.
Despite its ease of use, Coinbase is far from the perfect place to buy Bitcoin. More involved enthusiasts may quickly become frustrated with Coinbase's extensive anti-fraud features. You have to wait a full 3 days before you can move your currency to an exterior cryptocurrency wallet.
You must also wait multiple days for your funds to clear when you sell funds and transfer the money to your bank account. This feature makes Coinbase unsuitable for day traders or anyone who places a high emphasis on security and anonymity.
Coinbase's cryptocurrency options are also disappointing. You'll be limited to a few of the most popular coins, like Bitcoin and Ethereum. Though Coinbase makes an effort to expand into other coins, the most popular cryptocurrency exchange is still one of the most disappointing in terms of variety and diversity.
Is Coinbase a good place for cryptocurrency trading? The answer to that depends on your needs. If you're a casual investor who just wants to own cryptocurrency for the novelty, you'll love Coinbase's focus on simplicity. More experienced investors will probably want to consider one of the Coinbase alternatives featured below.
What to Look for in a Coinbase Alternative
Don't think Coinbase is right for you? No worries! There are plenty of safe, secure Coinbase alternatives. Here are a few features you should look for when you consider Coinbase competitors.
Plenty of Supported Currencies
Bitcoin is great and Litecoin has been on the rise — but if you're a serious cryptocurrency investor, you're probably looking for the next great coin. Before you sign up for an alternative digital currency exchange, look for a list of coin offerings.
The best exchanges go beyond the most popular coins (like Bitcoin, Ethereum and Ripple) and branch out into different coins with smaller market caps. It helps to have a good idea of which coins you want to trade beforehand so you can make sure that your exchange carries your currency of choice.
Don't be afraid to research coin offerings before you choose an exchange — there's no single exchange that carries every one of the thousands of coins you can buy and sell.
A Platform You Understand
A cryptocurrency exchange won't do you much good if you can't figure out how to use it. Before you sign up with an exchange, look for an explanation of any tools and features it includes. You can also check out YouTube reviews and tutorials to get a general idea of how you can use the exchange. Only trust exchanges that clearly demonstrate how to buy currencies, how to transfer them to an exterior wallet and where you can find your wallet key.
Operation in Your Country
The legality of Bitcoin and other cryptocurrencies is a hotly contested topic, even 10 years after it gained mainstream recognition. Bitcoin and other cryptocurrency transactions are decentralized by nature, which makes them very difficult to track and tax.
Certain exchanges and coins are banned in different parts of the world. The legality of cryptocurrency exchanges is also debated at the state level and not every exchange is able to operate in every state. Look for a cryptocurrency exchange that offers service across the U.S. or in your country.
The Best Alternatives to Coinbase
Ready to start trading? Begin by checking out one of our favorite Coinbase alternatives and open an account.
1. Best App: Voyager
Do you trade cryptocurrencies on the go? If so, you need a powerful yet secure app to keep your finger on the pulse of the constantly-changing cryptocurrency market. Voyager offers a convenient and advanced solution for cryptocurrency investors and traders who enjoy app-based commission-free trading.
Voyager features a large suite of some major names in crypto. 50+ digital assets and counting means you'll find more choices than Coinbase. Tracking, charting, and managing your portfolio is easy with Voyager's wide set of in-app tools. You can also earn up to 9.5% interest APR on 17 leading digital assets on the Voyager app.
Voyager is currently open to residents of the US & US territories, excluding the state of NY. They have announced international expansion into Canada in the near future. They recently announced a merger with LGO, a European digital asset exchange focused on institutions, to help bring Voyager to Europe.
Sign up with Voyager and get a free $25 bitcoin credit to your account.
Best For
Beginner cryptocurrency investors
2. Best Crypto IRA: iTrustCapital
iTrustCapital offers both Digital Assets and VaultChain Precious Metals inside your IRA, which gives you the ability to buy or sell tax-free 24/7. You're able to place trades through iTrust's interface and execute through precious metals leader Kitco.
Cryptocurrency assets are stored with Curv, a multi-authorization cryptocurrency wallet management solution enabling financial institutions to safe-keep your funds with unparalleled security.
Trades can be locked in 24/7 and will settle within 1 Business day.
3. Best DeFi Exchange: Crypyto.com
Crypto.com is a cryptocurrency platform that allows you to store, transfer and exchange more than 90 cryptocurrencies. It also offers its Crypto.com Visa Card, so you can spend your crypto anywhere Visa is accepted and earn up to 8% back.
Crypto.com can get you verified in less than 5 minutes, and it's free to open an account. The platform offers 24/7 customer support.
Beyond the Visa card, Crypto.com products include its app, Crypto Pay, Crypto Earn, Crypto Credit and the Crypto.com Exchange and DeFi Wallet. Crypto.com wants to accelerate the world's transition to cryptocurrency, and its wide range of products can help you start your own process.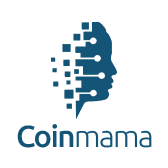 Best For
High Spending Limits
4. Best for High Spending Limits: Coinmama
Coinmama is another large-scale cryptocurrency trading platform and hosts over 1.5 million users around the world. Coinmama operates in 190 countries and makes it one of the most appealing platforms for foreign investors. You can use any currency to buy coins on Coinmama, though prices are shown only in USD or EUR.
Coinmama features high spending limits and low fees, which makes it an equally appealing choice for both beginners and advanced traders. You can even use a credit card to buy Bitcoin or Ethereum on Coinmama's platform.
Coinmama falls a bit short in the offerings department. Currently, you can only buy Bitcoin, Ethereum, Litecoin, Bitcoin Cash, Qtum, Ripple, Ethereum Classic and Cardano on Coinmama, which is fewer than on most other exchanges.
However, the company is making an effort to expand into more coins and it's possible that more coin options will be added in the near future. Coinmama should be one of your first stops if you're an international investor looking for a place to buy the most popular coins.
5. Best 1-Stop-Shop: Gemini
Gemini is a cryptocurrency exchange and custodian that offers investors access to 26 coins and tokens. Founded in the U.S., Gemini is expanding globally, in particular into Europe and Asia. Offerings include both major cryptocurrency projects like Bitcoin and Ethereum, and smaller altcoins like Orchid and 0x.
Gemini is among the only brokers with multiple platform options based on skill level. New investors will love the streamlined interface of Gemini's mobile and web apps, while advanced investors might appreciate all the tools that come with ActiveTrader.
In addition to a host of platform choices, Gemini users also have access to insured hot wallets to store tokens without worrying about digital asset theft.
Best For
Intermediate Traders and Investors
6. Best for Active Traders: Webull
Webull caters to intermediate and experienced self-directed investors and active traders. Its commission-free structure is for short-term and active traders who would save a considerable amount on commissions compared to other online brokers.
The Webull platform's intuitive features and design could be considered advanced for novice traders, but the platform can still be learned.
Webull offers a series of trading courses and a trading simulator or demo trading account with real-time data and advanced charting capabilities for U.S.-listed stocks. These features can suit beginning traders who want to learn more about the market and develop a trading plan.
Read also: BEST BUSINESS CRYPTO ACCOUNTS
Best For
Buying & selling Dogecoin
7. Best for Simplicity: Robinhood
Robinhood is the broker for traders who want a simple, easy-to-understand layout without all the bells and whistles other brokers offer. Though its trading options and account types are limited, even an absolute beginner can quickly master Robinhood's intuitive and streamlined platform.
Robinhood's biggest strength is an easy-to-use, convenient mobile platform. You can quickly access your tax documents and account statements through the app and you can create an account and begin funding it in as little as 10 minutes. Placing a trade is also equally simple. Brief explanations of every buy and sell order beside each option help you learn — it's a great feature for beginners.
Though Robinhood does require a $2,000 minimum balance to access its Robinhood Gold features, there's a $0 minimum required balance for standard accounts. Combined with the broker's new fractional share feature, Robinhood is a great option for new traders who only have a small amount of money to invest.
8. Best for Copy Trading: eToro
eToro is a cryptocurrency broker that offers access to 15 of the world's most popular cryptocurrencies and a few unique education and useability tools. Traders can begin buying and selling both major cryptocurrencies (like Bitcoin and Ethereum) as well as smaller names (like Tron Coin and Stellar Lumens) in as little as 10 minutes.
eToro's unique CopyTrader feature allows new investors to "copy" the buy and sell orders of professional investors, while the company's new eToro Club feature provides investors with a range of additional education tools and resources. Though eToro doesn't offer the widest possible range of cryptocurrencies, it remains an easy and usable platform for beginners and experienced users.

Mastering the Cryptocurrency Market
Cryptocurrency trading has become more accepting and open to novice investors. Whether you choose Coinbase or another alternative trading platform, it's important to remember that cryptocurrency is still a volatile and unpredictable market. Cryptocurrencies are unregulated and virtually untraceable, which means you can lose a large amount of money very quickly if the market takes a turn.
This is especially true if you branch out from Bitcoin into smaller, lesser-known coins. Monitor your portfolio, use your trading fundamentals, invest conservatively and hold your coins in a secure exchange or exterior wallet to use the volatility of the market to make some massive gains.
Want to learn more about trading cryptocurrency? Check out Benzinga's guides to the best cryptocurrency brokers, the best crypto exchanges and the best bitcoin wallets.
Related content:
Methodology
Benzinga crafted a specific methodology to rank cryptocurrency exchanges and tools. We prioritized platforms based on offerings, pricing and promotions, customer service, mobile app, user experience and benefits, and security. To see a comprehensive breakdown of our methodology, please visit see our Cryptocurrency Methodology page.
Try Gemini
Gemini builds crypto products to help you buy, sell, and store your bitcoin and cryptocurrency. You can buy bitcoin and crypto instantly and access all the tools you need to understand the crypto market and start investing, all through one clear, attractive interface. Gemini Crypto Platform offers excellent account management options. You can manage your account at a glance, view your account balance 24-hour changes and percent changes. Get started with Gemini now.