Benzinga Money is a reader-supported publication. We may earn a commission when you click on links in this article.
Learn more.
Choosing the best crypto wallet is highly dependent on what your specific needs are and your thoughts on security versus convenience or hardware vs software.
We live in a mobile, connected-everywhere world, making the crypto wallets that support mobile operating systems attractive due to their always-available convenience.
For improved security, a desktop client with a key stored elsewhere, like on paper or a USB drive, may be a better solution. Some people also opt for hardware cryptocurrency wallets.
Best Crypto Wallets:
Citowise
Exodus
Infinito Wallet
Jaxx Liberty
Electrum
Cryptocurrency Brokers
What is a Crypto Wallet?
If you're investing in cryptocurrency, you want to use an alternative currency for privacy or other reasons, you'll need a place to store your money and a way to send or receive cryptocurrencies.
A crypto wallet is the answer. Crypto wallets come in many forms, including web wallets, mobile, desktop, paper, brain and hardware wallets. Some desktop wallets, called full nodes, hold a complete copy of the blockchain for the cryptocurrency. On local storage, this type of wallet has a long sync process when opened and creates a massive amount of stored data.
A slimmer version is a lite wallet, also called a simple payment verification (SPV) wallet, which relies on a full node hosted elsewhere to validate transactions on the blockchain. Lite wallets are faster and use less disk space on your local storage.
What are Crypto Wallet Keys?
A crypto wallet key is a long series of letters and numbers that unlock your wallet. In some cases, a passphrase called a seed, comprised of a long list of unrelated words, is used to unlock your crypto wallet. This type of wallet is called a hierarchical deterministic wallet, or an HD wallet.
In either case, anyone who knows or can access your private key can control the currency stored in your crypto wallet — even if they don't have access to your computer. Only the key is needed for access. Your key is also used to generate your wallet address.
With HD wallets, multiple wallet addresses can be created. The wallet address is an ID associated with your wallet that directs payments to or from your individual wallet. The key and the wallet address are linked.
The wallet address can be shared without risking the security of your wallet — at least in regard to the key. Other risks may still exist — such as any risks stemming from someone knowing that you have a crypto wallet at all, or that a particular wallet address is yours, or that a particular payment came from or went to your crypto wallet.
Types of Crypto Wallets
Hot wallets. These types of wallets use keys that were created or are stored on a device that has access to the internet. Because the keys were created or are stored on a device that can be accessed remotely, a hot wallet is regarded as the least secure type of wallet, but is also the most popular due to its utility and convenience.
Cold wallets. Cold wallets use keys created on a device that has never had access to the internet. Examples of cold wallets are hardware wallets, such as a portable USB drive or smart card device, paper wallets (keys only written on paper) or brain wallets, which use a seed made of a series of words or a password that can be memorized.
Hosted wallets. These live on another server that you don't control. Hacking can happen on any server that has network access or that can be accessed physically, but hosted wallets create a more attractive target than a computer in your home that holds your crypto wallet due to the number of wallets on the server. You can think of a hosted wallet as being similar to a bank — a third party holding your money on your behalf — but without the FDIC insurance or other consumer protections provided by banks.
Decentralized wallets. A decentralized wallet means that only you hold the keys to your crypto wallet and you have the freedom to send or receive cryptocurrency with your wallet anywhere in the world. A decentralized wallet doesn't guarantee complete anonymity. It simply means you don't rely on a third party to send, receive, or store your cryptocurrency, removing part of the security risk associated with hosted wallets.
What to Look For in a Crypto Wallet
Before you make your selection, take a look at a few factors to consider when finding the right crypto wallet for you.
Backing up your keys: The key to your crypto wallet is the only way you can access your wallet and the currency held in your wallet. If you don't have your key, you can't access your money. There's no support desk to call and no email recovery tool. You're just out of luck. For this reason, you'll want to back up your wallet key or seed immediately and keep it someplace safe.
Two-factor authentication: Two-factor authentication, also called 2FA, can be a code texted to your phone or 2FA may require a thumbprint — and is another way to verify that you should have access to the wallet. If someone had your password or managed to crack your password through any of a number of methods, they would still need to pass the second level of authentication, typically a code sent to your phone which needs to be entered into a sign-in field before access to the wallet is granted.
Multi-signature support: In some cases, a crypto wallet is owned by several people, like business partners, for example. Multi-signature support means that you can set the security for the wallet to require multiple keys before access is granted. This prevents any one person from spending the funds in an unauthorized way or from transferring the funds to another wallet.
Exchanges as crypto wallets: A large number of cryptocurrency owners have used Coinbase or other exchanges as both an exchange and a crypto wallet. Coinbase has made a convenient choice because it supports three leading cryptocurrencies and allows payments, buying, selling, or even trading through its GDAX platform. Based on statements from Coinbase's CEO Brian Armstrong, Coinbase will be shifting focus from being a hybrid wallet/exchange to purely being a retail and institutional exchange. In general, it's usually not recommended to use an exchange or remote wallet as a place to store significant amounts of cryptocurrency. One strategy to help manage risk is to keep smaller amounts of currency in exchanges or other less-secure locations or platforms that make a more attractive target for hackers or other impropriety.
Mobile wallets: While convenient, mobile crypto wallets create a unique set of potential security vulnerabilities. First, phones are often lost or misplaced. Additionally, if the wallet key is only stored on the phone, a broken or lost phone can become a much more expensive mishap, possibly making your wallet permanently inaccessible. As a third consideration, a mobile wallet provides more ways to pinpoint your identity, by potentially exposing your phone number, wallet key or address, and your geolocation. If you choose to use a mobile wallet, consider limiting the amount of currency you store in that wallet and keeping the balance of your cryptocurrency in a more secure wallet.
Multi-currency vs. single currency: Many cryptocurrency owners own more than one kind of cryptocurrency. Maintaining a separate wallet for each type of currency can become confusing. Wallets are now available that support multiple types of currency. However, some popular cryptocurrencies, such as Ripple and Monero, are not well-supported by current multi-currency wallet options, which created a need for a separate wallet for these currencies.
Best Hardware Cryptocurrency Wallets
1. Ledger Nano S5
The Ledger company has made big strides since its inception in 2014. It's perfect for anyone serious about storing cryptocurrency. With an LED display for payment validation and a PIN to confirm, the handheld device is convenient and secure.
As another method of security, Ledger Nano S also features two-factor authentication. The device has its own operating system, BOLOS, supporting Windows (7+), Mac (10.8+), and Linux. The hardware supports a multitude of the best cryptocurrencies and is easy to via USB compatibility.
The only drawback the device has is that your computer must be connected to the internet and running solely on Google Chrome for all applications to work. Ledger's website boasts over 1,000,000 devices sold globally. You can get it for just under $100 on Amazon.
Get it on Amazon: On sale
2. Trezor One
The Trezor One, by SatoshiLabs was designed and crafted in the Czech Republic by cryptocurrency advocates and a stellar cyber security team. In Czech, trezor literally translates to "vault."
The Trezor team is credited with developing the first hardware wallet for cryptocurrencies using modern cryptography. It provides an LED display for an easy-to-use interface, as well as a PIN to access the wallet. Providing even more security, the devices prompts you to use two-factor authentication when verifying your purchase.
The unique piece of hardware is compatible with Windows, Mac, and Linux and offers over 500 possible alt-coins to hold and trade. Much like every other hardware wallet, the device requires your computer to be connected to the internet and connected via USB. On Amazon, you can get it for under $100.
Get it on Amazon: On sale
3. KeepKey
Another competitor in the hardware wallet space is KeepKey. Created by a subsidiary of the Shaftshift exchange, KeepKey highlights the notable differences its device holds over its competitors. Launched in 2015, KeepKey noted that its security measures were far stronger than Trezor or Ledger.
We have yet to view anyone brave enough to confirm this notion; however, KeepKey does not have an operating system. Not having an operating system essentially makes a device malware proof.
It's nearly impossible to infect a device with complicated instructions if that device does not have an operating system.
While security remains an advantage in using KeepKey, a major drawback is the availability of only 35 cryptocurrencies. Still, the device couldn't be more easy to use by plugging it in one of the USB ports of your computer. Snag it on Amazon for just under $100.
Get it on Amazon: On sale
4. Trezor Model T
If you wanted to spend just a little more money to secure your digital assets, look to Trezor's Model T. The innovative second edition hardware crypto wallet by Satoshi Labs was redesigned for better ease-of-use and security measures.
The largest difference from the original is in the easy-to-use touchscreen interface. The only downside to this is that it is the sole way to interact with the device. The Model T features the same availability of about 500 different coinswhile adding more layers of security. To even connect your device via USB, you must enter a PIN.
You only get one shot an inputting a PIN, as every time you input it incorrectly you are locked out for some time period to the power of 2. In addition to its mainstream security, the Model T comes with a 12-word seed recovery card that allows you to back up your coins in the event of you forgetting your password. All in all, Satoshi Lab's Model T seems to be the favorite, other than its higher price tag.
Get it on Amazon: On sale
Best Crypto Wallets
We've taken a look at some of the best crypto wallets on the market and selected the best ones based on features, currency offered, and more.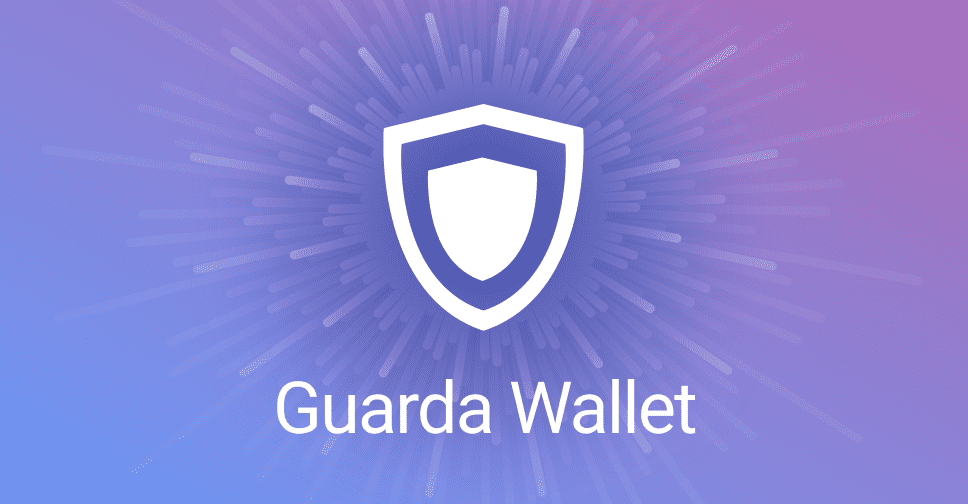 1. Best Overall: Guarda Wallet
Guarda Wallet is non-custodial cryptocurrency storage that supports the most popular coins and their tokens. The list includes (but isn't limited to):
BTC
BCH
BSV
ETH
Ethereum-based tokens (ERC-20, ERC-721)
ETC
ZEC
LTC
XRP
NEO
EOS
DASH
Guarda developers created digital wallets that provide complete security. You can use Guarda for easy storing and managing cryptocurrencies. Guarda puts a high priority on user privacy and anonymity and that's why Guarda doesn't store your private keys, backup files or other data on its servers. Guarda's wallet is lightweight and has a convenient and intuitive interface.
Guarda Wallet starts with single currency mono wallets and products are available from:
Any browser
Any operating system of your PC (Windows, macOS, Linux/Ubuntu)
Smartphone (iOS and Android)
Garda supports over 45 major blockchains, more than 10k+ tokens and dozens of stablecoins.
2. Best for Mobile: Citowise, multi-currency
One of the most popular crypto wallets for mobile devices, Citowise supports nearly 40 cryptocurrencies and provides a high level of security by using centralized validation.
You control your private keys.
A simple-to-understand interface gives you access to your wallet as well as to integrated exchanges so you can purchase other types of cryptocurrencies or rebalance your portfolio.
If you need multi-signature support or two-factor authentication, you'll need to look elsewhere.
Citowise's proprietary software doesn't yet support this feature.
3. Infinito Wallet, multi-currency
Infinito Wallet lives up to the broad support its name suggests.
It supports an extended list of leading cryptocurrencies, such as Bitcoin, Ethereum, Bitcoin Cash, EOS, Litecoin, GAS, Dash, ETC and Dogecoin and all tokens on ETH ERC20, NEO NEP-5, EOS and even more to come.
Infinito Wallet also supports access to leading smart contract blockchain tokens such as ETH ERC20, and NEO NEP-5, with more token support planned in the future.
As with Citowise, you control your private keys, enhancing security.
While Infinito Wallet has the edge on supported currencies for leading mobile wallets, Citowise may be easier to use. Multi-signature and two-factor authentication are not supported by Infinito at this time.
4. Best for Desktop: Exodus, multi-currency
Supporting dozens of types of cryptocurrencies but with a private key stored only on your local hardware, you have total control over your crypto wallet, and retain your privacy over who you send money to and who sends money to you.
Colorful charts detail your entire portfolio of cryptocurrencies, complete with easy-to-read values and percentages of the total value.
The interface for individual wallets in within your portfolio is simple to navigate and cleanly designed. Send money in any amount or select an amount in dollars — Exoduswill convert the equivalent amount in the appropriate cryptocurrency.
Exodus also provides exchange functionality, allowing you to exchange one type of cryptocurrency for another and providing fast transactions, with the new currency then stored in your secure wallet.
Wallets are full node, just as you'd expect from a secure local wallet. Exodus is compatible with Windows, Mac, and Linux.
5. Jaxx Liberty, multi-currency
With a dedicated client for Windows, Mac, or Linux desktops — as well as apps for Android and iOS, Jaxx Liberty aims for cross-platform accessibility from your desktop, mobile, or tablet. A Chrome extension also brings a limited feature set to the leading web browser.
A single code base shared across all platforms brings new features to all platforms at the same time. Nearly 70 cryptocurrencies are supported by the Jaxx wallet, with privacy ensured by centralized validation. You control your private keys. Jaxx also has exchange features, so you can exchange one currency for another and rebalance your portfolio as desired.
User experience with the Jaxx wallet is mixed, with some users enthusiastically supporting the platform and other expressing frustration in wallet navigation. For ease of use, Exodus may be a better choice, particularly if you are new to blockchain wallets.
6. Electrum, Bitcoin only
An open source entry, Electrum was released in 2011 and is under continual development. However, only one currency is supported at this time. You can hold any currency you want in your Electrum crypto wallet, as long as it's Bitcoin.
As a standout feature, multi-signature is supported, so Electrum may be a good fit for wallets for Bitcoin-savvy businesses or multiple individuals with shared financial interests. As only one currency is supported, no exchange services are integrated.
Validation is done by SPV, wherein you control your keys but the blockchain is synced via specialized servers and not downloaded locally.
Final Thoughts on Crypto Wallets
A solid strategy to manage risk is to limit the number of funds that can be accessed through less-secure platforms, including mobile platforms and exchanges, while keeping the bulk of your funds under lock and (hidden and encrypted) key in a more secure wallet or a platform that provides better privacy protection. You might even choose to have several wallets to limit risk.
Expect new wallet features (and new wallets) to continue becoming available as cryptocurrencies continue their march toward mainstream acceptance. For more information on how to trade cryptocurrencies check out the best cryptocurrency trading courses.
Looking to start investing in crypto? Check out Benzinga's top picks for the best cryptocurrency exchanges to use.
Benzinga's #1 Breakout Stock Every Month
Looking for stocks that are about to breakout for gains of 10%, 15%, even 20% potentially or more? The only problem is finding these stocks takes hours per day. Fortunately, Benzinga's Breakout Opportunity Newsletter that could potentially break out each and every month. You can today with this special offer:
Hire a Pro: Compare Financial Advisors In Your Area
Finding the right financial advisor that fits your needs doesn't have to be hard. SmartAsset's free tool matches you with fiduciary financial advisors in your area in 5 minutes. Each advisor has been vetted by SmartAsset and is legally bound to act in your best interests. If you're ready to be matched with local advisors that will help you achieve your financial goals, get started now.