Benzinga Money is a reader-supported publication. We may earn a commission when you click on links in this article.
Learn more.
If you live in Boston and need car insurance, striking a good balance between cost and coverage may not be as hard as you think. Take a look at Benzinga's guide to car insurance in Boston, Massachusetts.
In 2017, 93.8% of drivers involved in a serious accident in Massachusetts had at least the minimum required car insurance. This high coverage reflects perhaps the fact that Massachusetts was the first state to introduce compulsory auto liability insurance in 1927.
Fast forward 90 years, and Massachusetts residents paid an average of $1,462 in auto liability insurance in 2016, just slightly above the national average of $1,009.
However, while finding a good insurance policy in Massachusetts, you may have to sift through quite a few options. To make things easier for you, we've put together this guide to help you find the right Boston car insurance for you.
Boston Car Insurance Overview
Number of vehicles: The average household in Boston has 1 vehicle (2016)
Minimum state insurance requirements: $20,000 per person and Bodily Injury Liability (BIL) $40,000 per accident, $5,000 Property Damage Liability (PDL), $8,000 Personal Injury Protection (PIP)
Average rate with a clean driving record – $1,350 state minimum, $1,245 liability only (50/100/50, BIL and PDL), $1,791 full coverage (100/300/100)
Insurance Minimums Explained
As decreed by law in Massachusetts, your policy is required to have 4 types of insurance as outlined below.
Bodily Injury Liability: $20,000 per person and $40,000 per accident. This is how much the insurance company is liable to the other party if you are at fault.
Property Damage Liability: $5,000. The other party may come after you if you cause more than the $5,000 minimum in damage.
Personal Injury Protection: 8,000 per accident. This is no-fault insurance that typically covers those in your vehicle including the driver.
Bodily Injury Uninsured Motorist: $20,000 per person and $40,000 per accident
To register and legally drive a vehicle, you need to have the above. The policy may have to include all licensed drivers in your home and those who might occasionally use your car. This would apply even if they have their own insurance policies.
Rates Per Vehicle
The most popular vehicle in Boston is a 2016 Honda Accord, we based our averages on this vehicle model. Needless to say, insurance rates will vary from vehicle to vehicle and driver to driver. The only true way to get a proper car insurance quote is to enter your exact information and driving habits.
This is all based on statistics compiled by insurance companies. This would cover more than vehicle features to include driver personality as well. For example, if the stats show that the Cadillac CTS produces more accidents and claims than the Honda Civic, it doesn't necessarily indicate that the Cadillac CTS is less safe of a vehicle. It could be because the personality of drivers who prefer the CTS is more likely to result in more claims.
The good thing is that car insurance companies don't have to judge any of that. They just rely on the stats to set their rates.
But we can still infer a few things from the rates in general. For one, the insurance rate might be lower for newer 4-door sedans with up-to-date safety/anti-theft devices. Luxury imports are usually more expensive to insure, due to more expensive parts and labor costs.
According to the Boston Globe, Boston residents prefer Japanese cars as a whole. The perennial most popular cars in America, the Honda Accord and the Toyota Camry, happen to be the most popular cars in Boston as well. This is followed by the Toyota Corolla, Honda Civic, Toyota RAV4, and Honda CRV.
If you have your eye on an electric vehicle, you may qualify for up to $1,500 in rebates for the lease or purchase of a fuel cell or battery-powered car. In addition, zero-emission motorcycles receive a $450 incentive. This won't cover the higher costs of these vehicles, but it might help.
Rates by Credit Score
Just like Hawaii and California, Massachusetts forbids the use of your credit score to determine your insurance premium. This is in contrast to most other states.
Rates for Drivers with a Clean Record
Your driving record affects your insurance rates, but there are many ways to save money on auto insurance if you are proactive with your insurer.
To mitigate risk, the companies would penalize drivers who are involved in at-fault accidents and traffic offenses. At the other end of the spectrum, auto insurance providers might offer safe driver discounts and bonuses to those with a clean record.
Many insurance providers also go the extra mile to promote defensive driving and clean records. Some offer apps that track your driving habits, which you'll have to download to your phone and turn it on when you're driving. If you have a blemished record, you might be able to take and pass an approved defensive driving class and have your rate lowered.
The following rates apply to those with a clean driving record in Boston.
| Insurance Agency | State Minimum Insurance | Standard Coverage | Full Coverage |
| --- | --- | --- | --- |
| Allstate | $3,400 | $3,734 | $3,894 |
| GEICO | $2,601 | $2,874 | $2,994 |
| Progressive | $3,515 | $3,907 | $4,083 |
| State Farm | $1,239 | $1,386 | $1,461 |
| Travelers | $3,195 | $3,609 | $3,810 |
Rates for Those with Driving Infractions
By now, you already know that traffic violations drive up insurance rates. Those include speeding, risky lane changes and more.
Minor traffic violations include running a red light, tailgating, minor speeding, and improper passing. These are various types of moving violations, but you might be able to hire a lawyer and go to court to get it reduced to a non-moving violation. If not, you might pick up 2 points (or more) on your license for each offense.
Reckless driving, DUI, hit-and-run, and driving with a suspended license are some of the major traffic violations. With these, you are looking at 5 points on your license and a hefty fine in addition to license suspension. Driving without auto insurance is also considered to be a major violation.
While certain infractions don't affect the rates by much, those with a DUI or at-fault accident to their record can expect to pay much more, as illustrated below.
| Insurance Agency | At Fault Accident | Speed Violation | DUI |
| --- | --- | --- | --- |
| Allstate | $4,241 | $2,845 | $4,772 |
| GEICO | $3,106 | $2,383 | $3,546 |
| Progressive | $4,541 | $3,976 | $3,602 |
| State Farm | $1,468 | $1,155 | $1,746 |
| Travelers | $3,813 | $3,501 | $4,079 |
Recommended Auto Insurance Providers in Boston
It'd behoove Boston drivers to concentrate on State Farm, GEICO, Progressive and Travelers. Let's break them down further.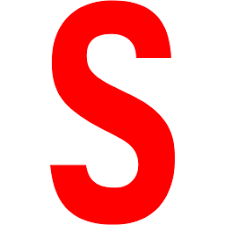 1 Minute Review
Progressive auto insurance is among the first of the larger insurers to actively embrace usage-based insurance via electronic monitoring of driving habits. Often a refuge for younger drivers and drivers who have been refused insurance elsewhere, progressive markets and supports its insurance products through its website and a network of independent agents.
Best For
Young and less-experienced drivers
Drivers with consistently good driving habits
Rates for good drivers
Pros
More welcoming to less-experienced drivers
Great website and mobile app functionality
Driving based discounts can be generous
Cons
Relatively smaller agent network may leave some without a local agent
Rates can increase at renewal based on driving data from Progressive's Snapshot.
Choosing Insurance in Boston
The above-mentioned insurance companies offer the best quotes in Boston. It all comes down to your individual needs and budget. If you are new to all those, it'd make sense to learn more about car insurance in general.
Looking to learn more about insurance? Check out Benzinga's guides to the best affordable car insurance companies in the US, the best life insurance companies and the best temporary car insurance companies.
Frequently Asked Questions
1) Q: How does my personal credit play a role?
Insurance carriers run credit scores to help determine policy premiums. Your insurance rates will likely be lower if you have an excellent credit score. On the other hand, your insurance rates may be higher if you have a poor credit score. Insurance companies believe credit scores are an indicator of whether you'll make your insurance payments on time and credit scores combined with other data can be predictive of risk. Check out the best companies for all credit scores now.
Answer Link
2) Q: What kind of discounts are usually available?
The most common discounts available are multi-policy and auto-pay, but every company is different. Other discounts that are widely available are loyalty, good student and anti-theft device discounts. See our top providers with the best discounts and get a unique quote.
Answer Link
3) Q: How do I bundle my car insurance with another policy, and should I?
An agent can help you bundle your car insurance with another policy. You can get a discount on your premium by bundling your home and auto together, for example. Check out the top providers here.
Answer Link
*Quotes were obtained using the following profile: base 2015 Toyota Camry, male, 40-years-old. Policies reflect state minimum coverage options. We make every effort to provide the most accurate quotes based on the profile above. Due to the many combined variables involved in insurance quotes, the only way to get an accurate quote is to enter your own information through our partners' secure websites.