Want to jump straight to health insurance quotes? Compare here and find the cheapest premium with the best coverage.
Ready for a getaway? Travel health insurance (also known as international health insurance or medical travel insurance) might be important when you take your next trip. Here's what you need to know about this type of coverage: what it is, what it covers, how much it costs our favorite providers (with reviews!) and which types of travelers need it the most.
Quick Look: Best Travel Health Insurance:
Best Travel Health Insurance Providers
When the unexpected includes an accident or illness, travel health insurance comes to the rescue. These are some of our favorite providers for medical expenses coverage while traveling:
1. Allianz Global Assistance
Allianz Global Assistance insures around 40 million customers yearly. Allianz touts affordable plans, straightforward benefits and easy claims processing. More than 80% of user reviews on Trustpilot give Allianz a 5-star rating.
The OneTrip Emergency Medical plan from Allianz includes emergency medical, emergency medical transportation, travel accident coverage and 24-hour hotline assistance. Preexisting medical condition coverage is also available. Unlike typical travel health insurance, this plan also covers nonmedical expenses, too, like travel delays, missed connections and lost/stolen/damaged baggage.
Additional benefits include a concierge service that helps you with personalized destination information and secures restaurant reservations, event tickets and even tee times.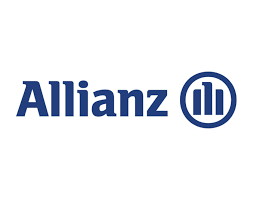 Best For
Epidemic endorsement coverage
1 Minute Review
Provided by Allianz Global Assistance, Allianz Travel Insurance is a solid choice for frequent travelers or travelers who travel for long periods of time. Allianz offers free coverage for kids up to 17, making it perfect for traveling families or families who are living abroad for work.
Allianz offers a wide range of plans (5 in total), but their coverage limits can be relatively low compared to other providers.
Best For
Epidemic endorsement coverage
Pros
Coverage provided by Allianz Global Assistance
Mobile app
Covers trips up to 365 days
Wide range of plans
2. Arch RoamRight
You'll enjoy every aspect of your travels much more with a little peace of mind and financial protection. RoamRight offers many options for coverage so you can focus on what you're doing rather than worry about the "what-ifs." Additional benefits from RoamRight include AD&D, dental, emergency accident and sickness, emergency medical evacuation and repatriation of remains.
RoamRight can also help you locate doctors, hospitals or other medical care. Policy enrollment also includes full access to the RoamRight app that can help you with travel-related information, seek medical help and purchase medication.

Disclosure: This provides a broad overview of your policy provisions and does not revise or amend the policy. Insurance coverages are underwritten by Arch Insurance Company, NAIC #11150, under policy series LTP 2013 and amendments thereto. Plans are offered and disseminated by registered travel retailers on behalf of Arch Insurance Solutions Inc., a licensed travel insurance producer* (CA License #0I18111, TX License #1787195). Both the travel insurance producer and the underwriter referenced above may be reached at 1-844-872-4163. Your policy is the contract that specifically and fully describes your coverage. Certain terms, conditions, restrictions and exclusions apply and coverages may vary in certain states. Please refer to your policy for detailed terms and conditions. Consumer Disclosures can be found at: https://www.roamright.com/disclosures/. Privacy policy can be found at: https://www.roamright.com/roamright-website-privacy-policy/ *Plans are solicited by licensed producers in NY and HI.   
Best For
Frequent travelers
1 Minute Review
Arch RoamRight travel insurance provides extensive options for trip insurance. Travelers can quickly purchase a policy online, and policy details can be monitored on the company's app. Policies are available with coverage for trip cancellations, baggage delays, emergency evacuations and more.
Arch RoamRight offers its users a comprehensive mobile app and online portal they can use to plan their trip. The app is equipped with everything from safety warnings to travel documents. Travel insurance plan options may be overwhelming for those who have never bought travel insurance before, and that is why Arch RoamRight offers a policy choice for every traveler. 
#1 Highlight: Wide range of coverages available
AM Best Rating: A+
Moody's Rating: A2
1Financial ratings are as of 9/21/2021. Subject to change. For more information, visit https://insurance.archgroup.com/.
Best For
Frequent travelers
Travelers looking to cover international medical expenses
New travelers looking to protect their trip costs
Pros
Comprehensive mobile app and online platform
Multi-policy coverage options available for frequent travelers
1 child included on Pro Plus plan for every adult plan purchased
Cons
Some (but very few) geo restrictions on product
Comparing plans can be overwhelming
3. World Nomads
World Nomads offers coverage for about 200 activities, including 40 extreme activities. You'll find coverage beyond a standard illness or errant stumble. But even World Nomads has its limits. Policies cover adventurous, not risky, behavior. Coverage isn't provided for things like if you're under the influence of drugs or alcohol or if you get on a motorbike without a helmet or a license.
A conscientious adventurer can expect coverage for hospitalization, outpatient treatment for medical emergencies, prescribed medicines, X-rays and transport home (if medically necessary).

Disclosure: World Nomads offers simple, flexible coverage options to travels in more than 130 countries. Choose from either the Standard Plan or the Explorer Plan. Protections include emergency accident and sickness medical expense (including dental) coverage, emergency evacuation coverage, repatriation of remains coverage, accidental death and dismemberment, lost or stolen goods coverage and trip cancellation or interruption reimbursement.   World Nomads also offers 24-hour travel assistance services.
What is Travel Health Insurance?
Domestic health insurance covers things like wellness check-ups, vaccinations, illnesses and injuries while you're in your home country. However, not all health insurance covers you when you leave the country. That's why you need to scour the fine print on your health plan. You need travel medical insurance if you're only covered for domestic insurance. That goes for Medicare, too. Medicare typically covers its enrollees only when they're in the United States.
Travel health insurance (also known as travel medical insurance) is different than travel insurance. Travel insurance protects things like your financial investment in your travels, lost baggage and canceled flights. But travel insurance won't help you with medical expenses while you're abroad. International health insurance protects if you run into illness or injury when you travel outside of the U.S.
Who Needs Travel Health Insurance?
Anyone traveling abroad should consider travel health insurance. You never know when and where injuries or illnesses will pop up. When they do, you want the best health insurance possible. No matter where you go, travel medical insurance is a good idea.
Average Cost of Travel Health Insurance
Typically, this type of coverage costs about $40 to $80 for a short trip. The factors that affect the cost include:
Your age
Trip length
Medical and evacuation coverage
There are also 3 types of coverage you can get:
Single trip travel medical: As the name suggests, this is coverage for a single trip.
Multi-trip travel medical: This covers you if you plan to take multiple overseas trips over a period of 3 months to 12 months.
Long-term major medical: If you plan to be abroad for a long time — 12 months or more — this type of travel health insurance can cover you.
You may be able to deduct the price of your premium from your taxes if you're self-employed or own a business and purchased coverage for a professional trip.
What Does Travel Health Insurance Cover?
No one makes plans to suffer an injury or illness when traveling, but that doesn't mean you can't plan for coverage just in case. Travel medical insurance helps you with minor emergencies like spraining an ankle, chipping a tooth and food poisoning. It also helps with transportation, evacuation and in extreme cases, death. Here's what you can expect your policy to cover:
Medical/dental costs
Advance payments to medical facilities and emergency transport
Emergency medical evacuation services
Accidental death and dismemberment (AD&D) and travel accident benefits
Emergency travel assistance
What Does Travel Health Insurance Not Cover?
Don't confuse travel insurance with travel health insurance. This type of policy is meant to cover your medical expenses when you visit another country. It doesn't cover expenses related to your trip like:
Trip cancellation due to weather, social unrest or another reason. Travel health insurance won't cover the costs.
Trip interruption: Travel health insurance doesn't cover expenses you might incur if your trip is interrupted due to a strike or some other reason.
Lost baggage
Travel delays
For these inclusions, look to travel insurance policies (which may include medical coverage, too).
Carry an Umbrella in Case of Rain
Whether your trip is the culmination of patient planning or a spur-of-the-moment impulse, travel medical insurance helps protect you if you're injured or ill. It's as important as finding the right place to stay. It's one of those things you may not need on a trip but could be indispensable if you do need it. Think of it as an umbrella — always in your go-bag to protect you in the event of a heavy downpour. And even if you don't use it on your trip? It's still an inexpensive and easy way to make sure you're protected in any situation.
Consider this: if you forget to pack an umbrella, there's plenty of (overpriced) options at the airport on your way out. But if you fail to purchase travel medical insurance before you leave, and end up needing it, then you're on the hook for some major expenses. 
Frequently Asked Questions
Does my health insurance cover international travel?
This depends on your health insurance provider, but the answer is often no, your health insurance does not necessarily offer the same level or type of coverage (if any at all) while you are traveling abroad. That's why medical expenses coverage travel insurance is such a great option to ensure you don't wind up with surprise trip expenses.
Answer Link
Is travel insurance or medical travel insurance tax deductible?
This depends on tax codes and laws in your locale and the nature of the trip. If you're traveling for work as a self-employed person or business owner and have to purchase travel insurance, you may be able to deduct the cost of the premium from your taxes as a necessary business-related expense. But be sure to talk to your tax preparer about this topic to get the most solid answer.
Answer Link