Picture this: You're booking your next vacation online, excitedly added airplane tickets to your online shopping cart. You enter in your credit card information, your TSA PreCheck number and you're presented with another option: travel insurance. Hesitantly, you read the warning: "Your trip will NOT be protected if you do not purchase insurance." No one wants to lose money on a trip if an emergency pops up, but is travel insurance really as necessary as airlines want you to believe?
Contrary to what most airline companies and booking sites promote, travel insurance isn't completely worth the cost in many cases. Before you check "I'd like to insure my trip," make sure you read Benzinga's guide on whether this is the best choice for you.
What is Travel Insurance?
Travel insurance is a special type of protection that offers financial compensation in the event that you are forced to cancel your trip at the last minute or you are involved in an accident while you're traveling. Your insurance provider may provide travel insurance as an additional add-on to your current insurance package. and you may be able to lower your premium or deductible by bundling with your home or auto insurance. Or, you may be able to purchase one-time insurance benefits from an airline company or hotel that you've booked with.
In most cases, travel insurance works the same way as auto insurance or pet insurance. After you've suffered a loss, file a claim and the insurance provider reimburses you after reviewing it. Travel insurance usually only covers unforeseeable expenses, like a sudden illness or death in your family that causes you to cancel your trip. It does not cover unexpected expenses for things that you could have easily seen coming.
For example, if you are late to pick up your rental car and there's a clause in your contract that late pickups add a fee, your travel insurance provider will probably not cover you. Benefits vary by plan and like homeowner's insurance, your travel insurance provider probably only covers a defined list of perils. If you do decide to purchase travel insurance, make sure you read the entirety of what your plan does and does not cover so you can avoid any unexpected surprises while on vacation.
When Travel Insurance Might Be Worth It
Scenario 1: You frequently travel internationally
If you're a globetrotter who's always enjoying different international locations, the chance that you may be injured while abroad is much higher than someone who only takes one vacation a year. Many health insurance providers also have stipulations in their policies that limit your coverage when traveling abroad, especially for extended periods spent out of the country. Whether you're a business traveler or you just love to experience new cultures in your free time, the more time you spend abroad, the more likely you will need travel insurance.
Scenario 2: You're heading to a country where a medical emergency is likely
If you're looking forward to photos with Big Ben in London or you're preparing to munch on some sushi in Tokyo, your chances of suffering the effects of a pandemic or medical evacuation are low. However, some countries are more prone to sudden and widespread disease than others due to lower sanitation standards and higher levels of poverty. If you are planning a trip to Antarctica, certain parts of southeastern Asia, certain parts of the Caribbean or Western Africa, you may want to purchase comprehensive travel insurance to cover you in the event that you become ill or you need to be evacuated from the country.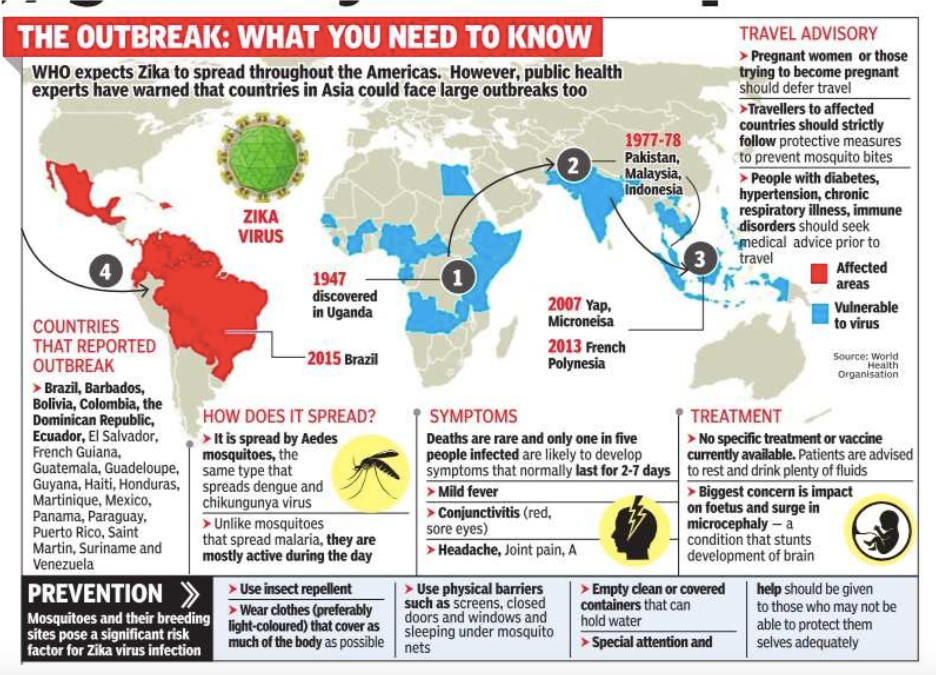 The U.S. State Department estimates that a medical evacuation can cost up to $50,000. No matter where you are traveling, you can limit your liability and risk of becoming ill by taking necessary precautions and research your trip before you book. Remember to research which vaccinations are required and suggested for travel to your destination of choice and look up the status of your destination's U.S. travel advisory. Check back in with the travel advisory system frequently, as some countries may forbid travel by U.S. citizens suddenly and without explanation. Do not travel to areas indicated as unsafe by the U.S. Department of State, even on a guided tour or with a native friend.
Scenario 3: You're booking a cruise
A high initial booking deposit + travel into international waters + a higher risk of issues due to weather = a perfect time to invest in travel insurance. If you are booking a cruise, you'll want to protect yourself with a comprehensive travel insurance plan. Many cruise lines also offer their own one-time insurance packages, which may be referred to as "travel protection" by the cruise line.
While you should always read exactly which perils are covered, most of these in-house insurance packages are as comprehensive as those which you can find through independent insurance providers. Travel insurance for cruise-goers is especially recommended if you are saying bon voyage during the hurricane season, which typically runs from the beginning of June through the end of November; while this is a perfect time to find great deals on cruise packages, it's also the time when you're most likely to need that insurance claims form.
Related content: How to Buy Carnival (CCL) Stock
Scenario 4: You're heavily pregnant or you have a chronic medical condition
If you are nearing the end of your pregnancy or you have a chronic medical condition that requires you to visit a hospital, specialist's office, or pharmacist on an unexpected schedule, you'll probably want to purchase travel insurance in the event that you need to suddenly cancel your trip.
When Travel Insurance May Not Be Worth the Cost
Scenario 1: You have an airline credit card or a credit card with traveler's benefits
You might be surprised to learn that credit providers offer travel benefits as a condition of maintaining the card and paying the annual fee. If you have a credit card that includes airline miles as a bonus, you probably have access to some of the best travel insurance available for "free" just by keeping your card open.
If you have an airline loyalty card through a major airline like United or Delta, you probably also have additional flight protection and a longer period to cancel your flight risk-free if you book through your preferred airline. Before you decide to buy, check your credit card's travel benefits — most of these benefits have no international stipulations, so purchasing extra insurance may be redundant. For an example, check out the benefits for United passengers who hold the Chase United Explorer card: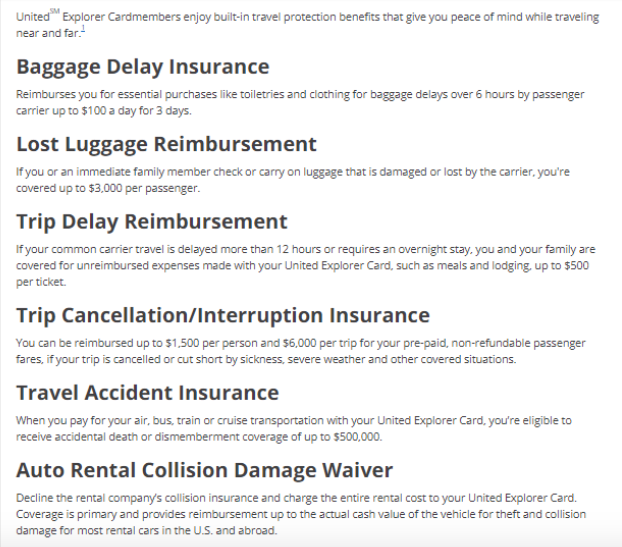 Scenario 2: You book a one-time domestic flight
The average domestic vacation is much less expensive than the average international excursion. If you have less to protect, the costs of insurance will likely outweigh the potential benefits — especially for a flight that's valued at only a few hundred dollars. Plus, when traveling domestically, you won't have to worry about excessive insurance conflicts, which is a major reason why people need travel insurance.
Scenario 3: You know your rights as an airline passenger
If you're interested in travel insurance just for your flight, you may be surprised at just how many rights you have in the event that your flight is excessively delayed or canceled. If your flight is canceled, you are entitled to the next available open seat on the next flight to your destination, typically with no insurance required. If your flight is excessively delayed, your airline will usually work with you to provide you with compensation for your flight. If you only want insurance for your flight, it's most likely not worth the investment.
Scenario 4: You want it just for flexibility
Booked a trip recently but aren't sure if you'll actually be able to commit? Most airlines allow you up to 48 hours to cancel your flight and get a full refund for the price of your ticket. If you see travel insurance as a "cancelation policy," you might be unpleasantly surprised, as most travel insurance plans have strict circumstances under which they'll provide reimbursement. It's much safer (and less expensive) to book a hotel that offers a free cancellation policy and to double-check your dates before you fly.
Final Thoughts
If you are considering travel insurance when visiting an international destination, check to see what your medical insurance covers before you purchase a policy. Unless you are on Medicare (which provides no compensation for medical expenses incurred abroad), your insurance policy probably provides some form of international benefit that can make travel insurance redundant.
Give your insurance provider a call before you purchase a travel insurance policy to see exactly what's covered and what isn't when you're on vacation. Then carefully compare the risks with the cost of insurance to determine if you really need that insurance policy.