Real Estate Offering Update: CityVest Has Launched Catalyst Access Fund With 20%-25% Target Annual Returns (Accredited Investors Only).
Real estate investment can bring predictable cash flow, tax advantages and portfolio diversification. It's long been a reliable source of passive income, and real estate investing apps mean the market is more accessible than ever.
Use the ease of your smartphone to jumpstart your real estate investment. Check out the best real estate investing apps below.
Best Real Estate Investing Apps:
1. Best Overall: Arrived Homes
Arrived Homes is one of the newest real estate crowdfunding platforms on the market and is quickly growing in popularity. This is no surprise considering the company allows investors to buy shares of rental properties with a minimum investment of only $100.
The company handles all of the landlord headaches, such as finding and acquiring the properties, finding tenants and handling the day-to-day operations that go along with property management. Investors simply collect their share of the rental income each quarter while the properties they invest in appreciate in value over time.
Arrived Homes also makes the process incredibly easy. Simply sign up for a free account on the website and browse available properties to invest in. Since new rental properties on the platform often get fully funded rather quickly, you can reserve shares of upcoming properties before they become available, so you don't miss out on any great investment opportunities.

Fees
1% asset management fee
1 Minute Review
Arrived Homes is a real estate investment platform that focuses on building wealth through investing in rental properties. While most real estate platforms and REITs focus on commercial properties, Arrived Homes focuses on single-family homes as its source of rental income.
This focus on smaller properties allows Arrived Homes to sell ownership shares on individual properties to non-accredited investors with buy-ins as low as $100. Learn more about Arrived Homes with Benzinga's review.
Best For
Small- to medium-sized investors
Investors interested in rental income
Investors looking to diversify
Pros
Buy-ins as low as $100
Open to non-accredited investors
Offers ownership shares in real property (and all the tax benefits)
Multiple ways to earn dividends (rental income and property appreciation)
Great way to diversify portfolio
Open to self-directed individual retirement accounts (IRAs)
Cons
Long hold periods
No secondary market to liquidate shares
2. Best for Instituional Real Estate: CityVest
CityVest provides unique access to institutional real estate investment opportunities to accredited investors. Minimum investments start at just $25,000, compared to the typical six-figure investment usually required to access these types of deals.
CityVest is able to do this by pooling contributions from multiple investors into one bundle large enough to satisfy the minimum investment requirements of the top institutional real estate funds that are otherwise unavailable to individuals.
In addition, CityVest only works with institutional funds that have auditors and administrators. Each offering has a third-party due diligence report verifying the investment manager's information to make the investment as safe as possible. Given CityVest's pooled investment size of $5 million, they not only gain access to institutional private equity funds, but they also are able to negotiate better investment terms, usually in the form of a higher preferred return and a more attractive profit split.
Disclosure: Must be accredited investing a minimum of $25,000.
Minimum Investment
$25,000
1 Minute Review
CityVest is a web-based real estate investment platform that was established to give small-to-medium-sized investors access to real estate investment opportunities that typically require 6-figure minimum investments. CityVest does this by pooling multiple investor contributions into 1 bundle large enough to satisfy the minimum investment requirements of the best institutional private equity real estate investment funds.
Best For
Individual investors seeking access to institutional investments
Experienced investors looking to diversify their portfolio
Investors seeking investments with strong due diligence and screening
Pros
Access to high-performance institutional funds
High returns
Intense vetting of investment opportunities
Third-party due diligence on all funds
No registration needed to review investment opportunities
Quarterly distributions
Cons
Only available to accredited investors
Not a lot of investor control of fund options
3. Best for High Dividends: Streitwise
Streitwise is a private REIT that offers investors shares in its portfolio of commercial real estate. The company focuses on investing in low-risk commercial real estate aimed at providing clients with consistent high-yield returns. The team invests in markets that are steadily growing and offer low-risk potential outcomes. To date, the average dividend yield paid to investors is over 9%.
Streitwise prides itself on straightforward fees without the confusion sometimes associated with REITs. On top of the initial investment, you'll pay a fee of 3% the 1st year. Then it's 2% annually. These are some of the lowest fees in the industry, and there are no acquisition fees.
While they're still young and growing, the founders have built their business based on solid experience coupled with a vision for the future of investing. If you're looking to diversify your current investment portfolio but feared real estate was too lofty a goal, Streitwise is worth exploring.

Minimum Investment
$5,000
1 Minute Review
Streitwise is a unique online real estate investing platform that was designed to give investors, both big and small, an equal opportunity to invest in real estate. At its core, Streitwise is a real estate investment trust, but it's one of the few online real estate investing platforms that is available to non-accredited investors.
Best For
Investors looking to diversify
Investors with less than $200k in annual income
Passive traders
Pros
Consistent quarterly dividends
Low, transparent fees
Low investment minimum
Convenient and easy to use
4. Best for Commercial Real Estate: CrowdStreet
CrowdStreet provides a convenient platform for accredited investors to add commercial real estate projects to their portfolio.
It pairs individual investors with project developers vetted with background and reference checks. You can pick individual properties or buy into CrowdStreet's funds. The funds are composed of a diverse lineup of real estate projects.
The minimum investment varies by project, but most require a minimum of $25,000. CrowdStreet's real estate funds also have varied minimums.
Minimum Investment
$25,000
1 Minute Review
Crowdstreet is an online real estate investment platform that lets investors choose from a wide range of real estate investment offerings to crowdfund. Crowdstreet investors are free to buy into managed funds, individual buildings or even build a bespoke investment portfolio that includes both kinds of deals.
CrowdStreet's platform has a diverse range of property types, ranging from multifamily to office, industrial, self-storage and others.
Best For
Accredited investors
Long-term investors
Investors looking to diversify from stocks
Pros
User-friendly interface
Diverse investment offerings
Great investor resources
Proven performance history
Many offerings eligible for inclusion in self-directed IRA
Cons
Accredited investors only
Most offerings require a $25,000 minimum investment
5. Best for Farmland: AcreTrader
AcreTrader features actual parcels of farmland. You can choose offerings based on your investment preferences.
Farm types range from Midwest row crop farms to California almond orchards. AcreTrader has a thorough underwriting process and presents each offering clearly on its website. You can view maps, photos, documents and an overview of projected financials before you invest.
AcreTrader typically has 1 to 3 offerings available. You can sign up and invest in less than 10 minutes.

Disclosure: For Accredited Investors Only
Fees
0.75% and 1% per year based on asset value
Minimum Investment
$15k – $25k
1 Minute Review
AcreTrader is an investing platform that makes it easy to buy shares of U.S. farmland and earn passive income, starting in just minutes online. The platform features actual parcels of farmland where investors can choose offerings to participate in based on their investment preferences.

Farm types range from Midwest Row Crop Farms to California Almond Orchards, but you don't need to be an agriculture expert to get started. They have a very thorough underwriting process to vet the offerings, and present information in an easy-to-understand offering page on their website where you can get started with as little as $10k and 10 minutes.
Best For
Investors looking for diversification away from stocks and other traditional assets
Real estate investors interested in new opportunities
Accredited investors with multi-year investment horizons
Pros
Real, uncorrelated asset class with a history of consistently strong returns
Highly qualified team with best-in-class underwriting practices
The platform has some of the lowest fees that you'll find in real estate investing
Cons
Investment minimums are typically $10,000+
Only open to accredited investors at this time
6. Best for Real Estate Notes: Groundfloor
Groundfloor is a unique financial product that allows non-accredited and accredited investors to participate directly in real estate investment loans on a fractional basis. The platform opens the door to short-term, high-yield returns backed by real estate. Typical loans have returned 10 percent annually on a 6- to 12-month term.
The product is based on venture loans to real estate entrepreneurs that are originated and serviced by Groundfloor. Prior to offering, every loan is pre-funded by Groundfloor after a thorough vetting of the borrower's experience, credit worthiness and business plan. An assessment of the property value on an as-is and as-improved basis is also required.
Founded in 2013, Groundfloor is headquartered in Atlanta, Georgia.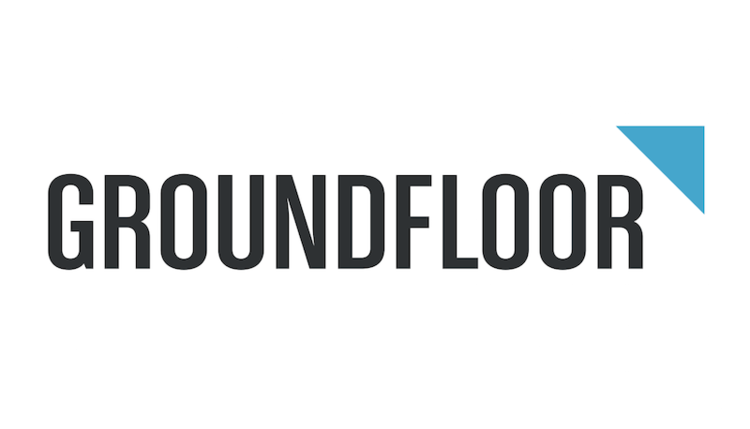 1 Minute Review
Groundfloor is open to non-accredited investors and private individuals looking for active real estate alternative investment. Groundfloor has great volume with more than 10 investments. 
Individuals with small portfolios will also like the low $10 minimum and 0 investor fees. However, most of the loans are given to house flippers, and there is a risk of borrowers defaulting on their loans. 
Best For
Non-accredited investors: It is a good option for non-accredited investors who want to invest in an individual capacity.
Private investors with small portfolios: Groundfloor charges a relatively small premium of $10, which private investors with small portfolios find attractive.
Active-investors: Groundfloor is also ideal for investors who want to actively maintain and control their real estate portfolio.
Pros
Charges the lowest minimums in the industry
0 investor fees
Open to non-accredited investors
Cons
Offers no bankruptcy protection
High rate of an uncured default
Many loans are for judicial-only states
7. Best for Public Nontraded REITs: RealtyMogul
RealtyMogul's unique online platform enables investors to handle the entire commercial real estate investing process right from their RealtyMogul dashboard. With rigorously vetted property listings, expertly managed REITs, and a commitment to providing top-notch service and support to its members, RealtyMogul makes commercial real estate accessible to everyday investors.
RealtyMogul is online property investment platform that streamlines the commercial real estate investing process and provides investors with a wide range of opportunities and products to grow their portfolio. The innovative online platform is the first of its kind to make commercial real estate investing more accessible to regular investors. With a thorough due diligence process, a full range of investing products and services, and user-friendly platform make RealtyMogul one of the most unique fintech solutions on the market.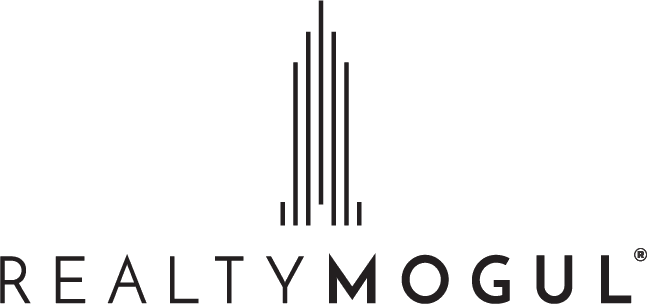 Fees
Vary based on investment type
Minimum Investment
$5,000
1 Minute Review
This unique online platform enables investors to handle the entire commercial real estate investing process right from their RealtyMogul dashboard. With rigorously vetted property listings, expertly managed REITs, and a commitment to providing top-notch service and support to its members, RealtyMogul makes commercial real estate accessible to everyday investors.
Best For
Newer accredited investors who want access to pre-vetted properties
Non-accredited investors seeking consistent cash flow from well-managed REITs
Experienced real estate investors who want access to deal-specific information that allows them to perform their own due diligence more easily.
Pros
Do everything from finding the investment property through to signing the legal documents and monitoring your portfolio, all in one platform.
All properties are pre-vetted through RealtyMogul's transparent and rigorous due diligence process.
Investment minimums as low as $5,000
Keep track of investments with regular updates posted directly to your dashboard
Automated investing
Cons
Individual property marketplace is only open to accredited investors
Does not offer portfolio management
How to Make Money with Real Estate Investing
You can make money with real estate investing. Establish your maximum investment amount before you get started, so you're clear about which opportunities are open to you.
Next, determine which type of real estate investment you want to explore. Crowdfunding platforms, REITs and other alternative real estate investments mean you have choices no matter how much capital you plan to commit.
Research is always important. But go beyond superficial online research to get comfortable with your decision. Call customer service, speak to a broker and ask questions of other investors.
Plan to make a long-term commitment to your real estate investment. You may have to wait years until a property sells to see a profit. Even monthly rental income can take years to accumulate to meet your expected return.
Invest in Real Estate Now
Real estate investment is more accessible than ever before. You don't need to be a millionaire. You don't need to spend months flipping a house. Online real estate platforms and apps mean you can invest whether you're an accredited investor or not.
Take a look at the capital you have to invest, review the variety of real estate platforms and take the plunge into real estate investment now.
Accelerate Your Wealth
Arrived Homes allows retail investors to buy shares of individual rental properties for as little as $100. Arrived Homes acquires properties in some of the fastest-growing rental markets in the country, then sells shares to individual investors who simply collect passive income while waiting for the property to appreciate in value over 5 to 7 years. When the time is right, Arrived Homes sells the property so investors can cash in on the equity they've gained over time. Offerings are available to non-accredited investors. Sign up for an account on Arrived Homes to browse available properties and add real estate to your portfolio today.