Benzinga Money is a reader-supported publication. We may earn a commission when you click on links in this article.
Learn more.
Want to jump straight to the best? Diversyfund is definitely the best real estate investing platform for most people.
Real estate investment can bring predictable cash flow, tax advantages and portfolio diversification. It's long been a reliable source of passive income, and real estate investing apps mean the market is more accessible than ever.
Use the ease of your smartphone to jumpstart your real estate investment. Check out the best real estate investing apps below.
Best Real Estate Investing Apps:
1. Best for Entry-Level Investors: DiversyFund
DiversyFund requires just a low-cost initial investment, and its app has all the functionality of the website. There are no management fees, so it's easy for you to get started as an entry-level, non-accredited investor.
DiversyFund is a crowdfunded commercial real estate investment platform. Unlike the majority in the industry, DiversyFund actually owns and directly manages its commercial properties.
To get started, you buy shares in DiversyFund's DF Growth REIT. It's a public, non-listed real estate investment trust. These types of REITs are required to register and submit an annual audit with the U.S. Securities and Exchange Commission (SEC).
This gives an added level of transparency you might not find with a private REIT or other real estate investments.
It's important to keep in mind that DiversyFund reinvests all dividends. This means you won't see any income until the properties are sold. Go in with a long-term mindset.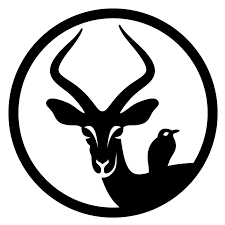 Minimum Investment
$1,000
2. Best for Variety: Yieldstreet
Yieldstreet isn't just about real estate investment. This platform gives you access to a range of alternative income-generating products like marine projects and art. Yieldstreet provides loans for other investment platforms to buy assets.
You can check out each investment's details on the app. Take a look at the minimum and maximum investment, the duration and the expected return. Investment thresholds vary depending on the project.
The app also gives you access to Yieldstreet Wallet. Save cash to invest or just use the FDIC-insured Wallet as your backup savings. App users can also open a traditional or Roth Yieldstreet IRA to take advantage of tax-efficient investing.
Some of Yieldstreet's offerings are only for accredited investors. Take a look at its Prism Fund, a new fixed-income portfolio across 5 asset classes, if you're a fresh, nonaccredited investor.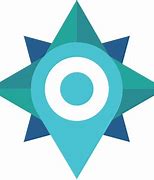 Minimum Investment
$50,000 *Origin Investments is for Accredited Investors only
3. Best for Accredited Investors: Origin Investments
Origin Investments private real estate funds provide you with tax efficiency, low volatility and diversification. Origin Investments vetts and screens public REITs and selects only those that meet its strict investment criteria.
Its Path by Origin app means you can leverage the expertise of real estate professionals to create an actively-managed real estate portfolio. Sign up in minutes with a few questions about your net worth, risk tolerance and personal information.
You can monitor your entire portfolio and track how your balances are changing over time. Review your personal dashboard at any time to explore investment opportunities.
Minimum Investment
$5,000
Fees
Between 8% and 10% of the purchase price
4. Best for Rental Income: Roofstock
Roofstock basically sells you a slice of a rental home. Roofstock is not crowdfunding. You buy a portion of a single-family rental home outright. This means you can reap the regular passive income of owning a rental property without the commitment of flipping a house.
Roofstock can also help you buy, sell and own residential investment properties. It's a communication hub for buyers and sellers of investment properties and portfolios. Roofstock One gives you the option of whole or fractional shares of fully-managed investment properties. And Roofstock Platform Services provides end-to-end solutions for large investors to build or scale their portfolios.
Roofstock offers a unique 30-day guarantee. If there's any reason you're not satisfied, notify Roofstock within 30 days from closing on your property. It will re-list the property for free, and you will receive a refund of the original purchase price when the home sells. If the home doesn't sell within 180 days, Roofstock will buy back the home and send your refund when the property closes.
Minimum Investment
$1,000
Fees
0.85% asset management fee per year
5. Best for REITs: Fundrise
Fundrise is an online real estate platform that gives the average investor access to private commercial and residential properties.
It pools assets through REITs. Fundrise also offers eFunds. These pool investor money to buy land, develop housing and sell it to home buyers.
You can purchase shares of the eREIT or eFund by buying into a Fundrise portfolio: Starter, Supplemental Income, Balanced Investing or Long-Term Growth. Fundrise determines the mix of eREITs and eFunds in each plan and the underlying properties.
Fundrise also offers Advanced and Premium account levels to give you access to a greater number of real-estate projects, other features and benefits.
Sign up in just a few minutes. Fundrise and its app integrate with more than 3,500 banks, including Chase, Wells Fargo and Charles Schwab.
Minimum Investment
$10,000
6. Best for Vetted Projects: CrowdStreet
CrowdStreet provides a convenient platform for accredited investors to add commercial real estate projects to their portfolio.
It pairs individual investors with project developers vetted with background and reference checks. You can pick individual properties or buy into CrowdStreet's funds. The funds are composed of a diverse lineup of real estate projects.
The minimum investment varies by project, but most require a minimum of $25,000. CrowdStreet's real estate funds also have varied minimums.
Minimum Investment
$1,000
7. Best for Low-Cost Investment: Streitwise
Streitwise aims to make commercial real estate investments available to all investors. It offers among the lowest initial investment price tags.
Streitwise is a REIT, so you buy into a variety of commercial real estate projects. It's focused on investing in low-risk rental commercial real estate, so you can get consistent high-yield returns.
Streitwise prides itself on straightforward fees without the confusion sometimes associated with REITs. On top of the initial investment, you'll pay a fee of 3% the 1st year. Then it's 2% annually. These are some of the lowest fees in the industry, and there are no acquisition fees.
Keep in mind, if you bring home less than $200,000, Streitwise limits your investment to less than 10% of your annual income. And if you start redeeming at your 1st year of investment, you get 90% of your dividend and increase to 100% after 5 years. You are locked into your investment for 1 year before you can take dividends quarterly.
Minimum Investment
$10,000
Fees
1% of your total investment + 1% per year in asset management fees
8. Best for Farmland: FarmTogether
FarmTogether is a crowdfunding investment platform for agricultural opportunities. It gives you the chance to invest directly in farmland and ag operations like tree nut and citrus farms or row cropland for corn, soybeans or wheat.
It doesn't have a mobile app. But its website features an investment profile calculator that allows you to estimate your net returns based on varying investment sizes. Use the sliding calculator tool to see how many acres you'll receive with your initial investment and view anticipated returns with a single click.
FarmTogether has strict investor requirements. You must earn an annual income of $200,000 individually or $300,000 per household. You must also have a net worth of at least $1 million. You must also plan to maintain this income and net worth for the foreseeable future.
Minimum Investment
Between $3,000 and $10,000, depending
Fees
0.75% and 1% per year based on asset value
9. Best for Simplicity: AcreTrader
AcreTrader features actual parcels of farmland. You can choose offerings based on your investment preferences.
Farm types range from Midwest row crop farms to California almond orchards. AcreTrader has a thorough underwriting process and presents each offering clearly on its website. You can view maps, photos, documents and an overview of projected financials before you invest.
AcreTrader typically has 1 to 3 offerings available. You can sign up and invest in less than 10 minutes.

Minimum Investment
$25,000
10. Best for Multi-Family Real Estate: ArborCrowd
ArborCrowd gets you in on crowdfunding to buy and sell multi-family real estate. These multi-family investments are usually apartment complexes. Some of ArborCrowd's previous investments have been in Brooklyn, New York, and Miami, Florida.
The minimum investment is higher than its competitors. But the underwriting process is top-of-the-line, and the online platform is simple and accessible.
ArborCrowd is the 1st real estate crowdfunding platform launched by a real estate institution. It's part of The Arbor Family of Companies, which includes Arbor Realty Trust. Arbor Realty Trust is a REIT, so it's required to return 90% of net earnings to shareholders in the form of dividends.
11. Best for Fractional Investment: Groundfloor
Groundfloor is a unique financial product that allows non-accredited and accredited investors to participate directly in real estate investment loans on a fractional basis. The platform opens the door to short-term, high-yield returns backed by real estate. Typical loans have returned 10 percent annually on a 6- to 12-month term.
The product is based on venture loans to real estate entrepreneurs that are originated and serviced by Groundfloor. Prior to offering, every loan is pre-funded by Groundfloor after a thorough vetting of the borrower's experience, credit worthiness and business plan. An assessment of the property value on an as-is and as-improved basis is also required.
Founded in 2013, Groundfloor is headquartered in Atlanta, Georgia.
Minimum Investment
$5,000
Fees
Vary based on investment type
12. Best for Public Nontraded REITs: RealtyMogul
RealtyMogul's unique online platform enables investors to handle the entire commercial real estate investing process right from their RealtyMogul dashboard. With rigorously vetted property listings, expertly managed REITs, and a commitment to providing top-notch service and support to its members, RealtyMogul makes commercial real estate accessible to everyday investors.
RealtyMogul is online property investment platform that streamlines the commercial real estate investing process and provides investors with a wide range of opportunities and products to grow their portfolio. The innovative online platform is the first of its kind to make commercial real estate investing more accessible to regular investors. With a thorough due diligence process, a full range of investing products and services, and user-friendly platform make RealtyMogul one of the most unique fintech solutions on the market.
How to Make Money with Real Estate Investing
You can make money with real estate investing. Establish your maximum investment amount before you get started, so you're clear about which opportunities are open to you.
Next, determine which type of real estate investment you want to explore. Crowdfunding platforms, REITs and other alternative real estate investments mean you have choices no matter how much capital you plan to commit.
Research is always important. But go beyond superficial online research to get comfortable with your decision. Call customer service, speak to a broker and ask questions of other investors.
Plan to make a long-term commitment to your real estate investment. You may have to wait years until a property sells to see a profit. Even monthly rental income can take years to accumulate to meet your expected return.
Invest in Real Estate Now
Real estate investment is more accessible than ever before. You don't need to be a millionaire. You don't need to spend months flipping a house. Online real estate platforms and apps mean you can invest whether you're an accredited investor or not.
Take a look at the capital you have to invest, review the variety of real estate platforms and take the plunge into real estate investment now.
Accelerate Your Wealth
DiversyFund accelerates your wealth creation by reinvesting cash flows from the properties — the DiversyFund Growth REIT is a public non-traded REIT designed to build wealth by investing in multifamily real estate and intends to build wealth over an approximate 5-year timeline. You don't have to be an accredited investor to invest in Diversyfund. Open a Diversyfund account today.