---
Our Top Pick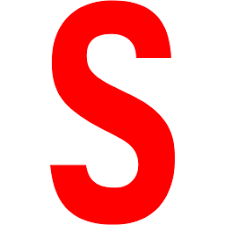 see how State Farm compares
Want to find the best coverage? Most of our readers prefer Lemonade for their home insurance needs.
If you're a Midwesterner, you're likely aware that the region from central Texas, northward to northern Iowa, and from central Kansas and Nebraska to western Ohio is often collectively known as Tornado Alley. Nebraska's center portion of the state lies directly in the path of tornadoes. In addition, winters are typically brutally cold in Nebraska. These issues and more directly affect the cost of homeowners insurance in Nebraska.
Nebraska's communities are varied widely. Some are in the direct path of tornado alley. Some are well-to-do communities with expensive homes. Others are filled with farmland. And still, other communities are working class and industrial communities. As a result, the cost of homeowners insurance in Nebraska varies drastically between cities. So, your rate will change whether you're in Omaha, Lincoln, Grand Island, Kearney or elsewhere. The cost in one town may be as much as 30% higher than in its neighboring community.
Read more about Benzinga's choices for Best Homeowners Insurance.
The Best Homeowners Insurance in Nebraska
Get Custom Quote From Cheap Providers
Tip: Compare 2-3 Companies
Average Annual Premium in Nebraska
The cost of homeowners insurance in Nebraska is slightly higher than the national average. The average annual premium for homeowners insurance in Nebraska is $1,317.
As with most states, Nebraska's homeowners insurance is a fairly easy purchase when buying your home. If you want a variety of options to price shop without the work, it is best to use an insurance broker who has access to all of Nebraska's homeowners insurance policies. The broker will be able to provide you with a price comparison for your home and your particular needs, allowing you to make an educated decision. That way you'll be able to find a balance between cheapest rates and comprehensive coverage.
Finding the Best Premium for Your Home
Considering homeowners insurance in Nebraska encompasses such a wide range of costs, finding the best premium for your home is no easy task. As mentioned above, it may be most beneficial to work with an insurance broker who has access to numerous insurance company options, as opposed to an agent who works with only one insurance company. This will allow you to compare pricing for your individual home without taking nearly as much time as trying to do it on your own.
There are many factors which will determine the price of insurance for your own home. When shopping for homeowners insurance, you must be specific about your home and property to obtain an accurate quote. The following factors will affect the premium; however, you will notice fluctuation between insurance companies:
Where is your home located?
Where your home is located is not simply about the town or county in which it sits. It is also about whether it is considered farmland, urban, or historical land. Additionally, if your home is in a zone known for natural disasters, you will likely pay a higher rate. All of these issues will affect the premium of your homeowners insurance policy.
What is the value of your home?
The cost of insurance is directly related to the risk factor of the insurance company. Therefore, the value of your home will determine the amount of money the insurance company will need to pay if an incident occurs. The more costly the value of your home, the more costly the premium of your homeowners insurance policy.
What is the value of your personal property?
Homeowners insurance covers the cost of your home; however, it also covers the value of your personal property should it be stolen or damaged. Therefore, the value of the personal property in your home, including furniture, electronics, and clothing, will directly affect the premium of your policy.
What is your insurance history?
Your insurance history relates to your past activity, such as filing claims, allowing coverage to lapse for non-payment, and even your credit. People who have filed claims in the past or allowed their coverage to lapse for non-payment are subject to higher insurance rates. Even those with severely negative credit may be seen as a higher risk and receive a higher premium.
These factors will determine the insurance premiums for your homeowners policy. It is important to be honest with your broker or agent. However, it is also important to make sure you do not obtain more coverage than you actually need.
Inclement Weather in Nebraska
Nebraska sees typical Midwestern weather patterns throughout the year. It is at the tip of "Tornado Alley." Therefore, the people of Nebraska are very familiar with tornadoes and see them as a normal part of the spring and summer weather patterns. Nebraska actually averages about thirty-six tornadoes annually.
As for the winters, Nebraska is no stranger to the colder temperatures; the coldest times of the year will reach temperatures with highs in the mid to high teens. Depending on where you live within the state, you will annually see anywhere between 26 and 45 inches of snow.
Brutal summer weather typically begins in late May and ends in late September. Once again, depending on whether you live on the east or west side of the state, you may experience extremely humid summers. No matter where you live, you can expect summer temperatures to reach the 90s throughout the majority of the season.
Due to temperatures and humidity, Nebraska is no stranger to severe thunderstorms. They occur the most in the warmer months. However, they are part of the normal weather pattern throughout the entire year. Many parts of Nebraska see floods during these severe thunderstorms, making travel and daily activities quite difficult.
These weather patterns do not help in lowering the cost of your homeowners insurance. They can wreak havoc on your home and create a much higher risk to the insurance companies, leading to the reasons Nebraska is one of the more expensive homeowners insurance states.
Flood Insurance
Your homeowners insurance policy will not cover floods caused by natural disasters. As a result, you must purchase a policy that is covered by the National Flood Insurance Program, a federal program that helps cover property damage due to flooding. In Nebraska, if your home resides in a designated flood zone, it is mandated you carry flood insurance. However, anyone who resides in a community that participates in the National Flood Insurance Program can choose to purchase flood insurance for those cases of unexpected flooding from a natural disaster.
To be clear, your homeowners policy will typically cover water damage due to a broken pipe or malfunctioning appliance within your home. It will not cover water damage due to an "Act of God," such as a tornado, thunderstorm, blizzard, or any other natural disaster, including a water dam malfunction in a local river. These types of issues are only protected if you purchase an approved flood insurance policy through a recognized insurance carrier.
Most Affordable Cities
Nebraska is one of the few states in which insurance rates change drastically from city to city and town to town. The average throughout the state may be hovering around $1,200 per year. However, there is a wide range of pricing which can vary by as much as 30% in between towns. Many issues can affect the insurance premium for your property, including crime rates, risk of tornadoes, and home value.
The most affordable cities include:
Nebraska City
Ralston
Lincoln
Bellevue
Papillion
Most Expensive Cities
The most expensive cities for insurance in Nebraska include:
Broken Bow
Ord
Hastings
Aurora
Superior
Top Picks for Nebraska
Best For
Customers who have existing policies with State Farm
Pros
Website provides helpful information
A nationwide network of over 18,000 agents
Bundling discounts
Cons
Premiums may be higher than some competitors
1. State Farm
State Farm has been in business since 1922 as a mutual insurance company. The firm has been ranked 35th on the Fortune 500 list of largest companies. State Farm has been a household name throughout the country and is home to over 70,000 employees and 19,000 independent contractor agents. They are the market leaders in auto and homeowners insurance policies.
State Farm separates itself from the pack:
It provides easy access to representatives 24 hours a day, seven days a week.
Offers help with financial and insurance needs to create an overall package for its client base.
Check out Benzinga's State Farm Life Insurance Review.
Best For
First time policyholders
Pros
Top rated in every category in JD Power's home insurance survey
Bundling home and auto policies creates an opportunity to save on Amica Auto Insurance
Annual dividends are paid on eligible policies based on surpluses
Cons
Expect customer support to be phone-based or web-based due to a small brick-and-mortar presence
Coverage for some homes may not be available through this insurer
2. Amica
Amica is one of the oldest insurance companies in the United States. Established in 1907 as an automobile insurer, it's headquartered in Rhode Island and services most of the U.S. Amica began selling homeowners insurance in 1956, after it had been well established as an automobile insurance company for close to fifty years. Today, Amica has 44 offices throughout the U.S. and is among the most trusted names in insurance.
Amica separates itself from the pack:
It offers flexible payment options to allow the payment process to be easy and efficient for its customers.
Amica employs representatives, not agents, to sell its insurance and offer its clients assistance.
Check out Benzinga's Amica Home Insurance Review.
Best For
Tailored coverage
Pros
A long and considerable list of discounts that can save you hundreds of dollars
Ability to manage and track claims directly from computers or mobile devices
Excellent claims rating
Established company
Cons
Decent financial stability, but could be improved
Customer service and claims handling not always consistent or satisfactory
3. Liberty Mutual
Liberty Mutual has been serving Nebraska's residents since it opened its first office within the state in 1922. The mutual insurance company opened its first office as a workers compensation insurance firm in Massachusetts in 1914 and began expanding its offerings and locations throughout the U.S. over the next few decades. Today, Liberty Mutual has two offices within Omaha which employ 31 people.
Liberty Mutual separates itself from the pack:
It provides a wide array of insurance products to help you save on your home, auto, and even business needs.
It provides an additional benefit should you be displaced from your home as the result of a claim.
Best For
Those who own investment properties
Pros
Prepackaged options that make buying easy
Other lines of insurance available
Above-average claims service and accepts prior claims
Accepts rural properties
Cons
Below-average customer service ratings
Must buy coverage through an agent
4. Farmers
Farmers Insurance has some of the most memorable commercials on television, thanks to the help of Oscar Winner J.K. Simmons. They have been helping families with their insurance needs since 1928. It is likely one of, if not the, most well-known insurance companies in the country.
Farmers separates itself from the pack by:
Hand-selecting each agent and putting them through a rigorous training process to make sure they are experts in insurance in your state.
Offering Claim Forgiveness if you go six or more years without making a claim.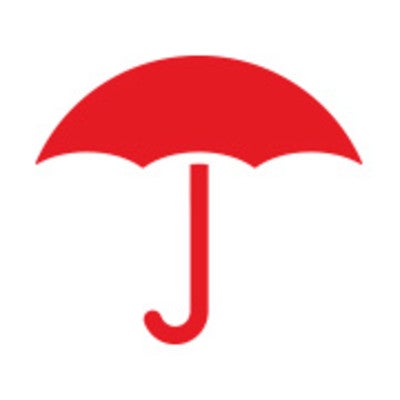 Best For
Claims free policyholders
5. Travelers
Travelers Insurance was started as an accident insurance company in 1864 in Hartford. In 2004, Travelers merged with St. Paul Insurance Companies to create the St. Paul Travelers Companies, one of the largest property-casualty insurers and financial services firms.
Travelers separates itself from the pack by:
Maintaining its status as the only property-casualty insurance company in the Dow Jones Industrial Average.
Giving back to the community through its corporate citizenship program.
Take Action
When purchasing a home, the thought of keeping it and your belongings safe is among the most important factors. Nebraska offers numerous options to help you make sure your property is well protected in the event of an emergency or disaster.
While the cost may be higher than in many states, being well-prepared and knowing your options will help you make a decision that will not break the bank. Many insurance companies and brokers will offer you free quotes on homeowners insurance to allow you to find the best option for you and your family.
Frequently Asked Questions
1) Q: What are the most common types of home insurance claims?
Wind and hail claims top the list with nearly 40% of all home insurance claims due to these two acts of nature. Fire and lightning are the second most common, but claims due to fire tend to much bigger than claims dues to other types of risk. The possibility of a total loss is why it's so important to insure your home for the full cost of rebuilding. Get a custom quote today.
2) Q: If I drop my computer, will home insurance cover the cost of replacement?
Home insurance policies usually cover personal property for a specific list of risks, called named perils. These perils might include fire, theft, burst pipes, and more, but dropping your laptop or TV or spilling soda on your new game console isn't covered. See the best home insurance providers for a custom quote.
3) Q: How does home insurance liability coverage work?
Most home insurance policies provide liability coverage that can help protect you and your family against several types of lawsuits or liability claims. Coverage limit options usually begin at $100,000 and can go as high as $1 million. Your liability coverage provides coverage for common mishaps, like slip and fall accidents or animal bites and can protect you even when you are away from home. However, home insurance liability coverage does not provide coverage for automobile-related liability or liability related to business activity. Get the best home coverage and policy through our top providers today.