---
Our Top Pick
see how Progressive compares
Want to find the best coverage? Most of our readers prefer Lemonade for their home insurance needs.
Trying to find the best Kansas home insurance? Midwestern Kansas receives the same risk factors, weather-wise, as the other states in the Midwest, with the added risk of several fault lines that run through Kansas and Missouri. The age of Kansas residents' homes is also a major factor in the overall price of homeowners insurance, as it is everywhere else. 
The Sunflower State's unique characteristics may result in its bump up in the cost department for homeowners. Older homes, fault lines and acres of open plains accounted for over $421 million in claims in 2015.
For more information about homeowners insurance nationwide, check out Benzinga's Best Homeowners Insurance Companies.
The Best Homeowners Insurance in Kansas
Progressive
State Farm
Nationwide
Best For
Access to vetted companies
1 Minute Review
Progressive is known for its auto insurance, but you can purchase home and rental property insurance through Progressive as well. 
Progressive doesn't directly offer coverage. Instead, it connects you with vetted companies. If you already have Progressive auto insurance, buying your property or home insurance through Progressive allows you to take advantage of a discount for bundling your policies. 
The coverage and discounts vary depending on which company you choose and which policy options you choose. You can purchase basic coverage or add on additional coverage for specific needs like expensive jewelry or art. 
Progressive can connect you to some of the best homeowners insurance companies. Learn more now.
Best For
Current Progressive policyholders
An easy home insurance shopping experience
Pros
Discount for bundling
Access to vetted companies
Cons
Doesn't directly offer home insurance
Mobile app doesn't support home insurance
Best For
Customers who have existing policies with State Farm
1 Minute Review
State Farm offers a selection of home insurance products designed to meet the needs of most customers. All the basic policy types are covered by this national insurer, with coverage options that are easy for consumers to understand. Some less common types of insurance are not well represented and, as always, customers are encouraged to get quotes from multiple insurers.
Best For
Customers who have existing policies with State Farm
Pros
Website provides helpful information
A nationwide network of over 18,000 agents
Bundling discounts
Cons
Premiums may be higher than some competitors
Best For
Customizable policies
1 Minute Review
As one of the United States' largest insurance providers, Nationwide offers homeowners insurance options across the country. If you already have a policy with Nationwide, you can easily bundle multiple coverages together to save on both policies. In addition to bundling, Nationwide also allows you to save using many other discounts, including discounts for having a security system installed in your home and for remaining claims free.
Unlike some other insurance providers, Nationwide makes it easy to claim a quote online (though you can speak with an in-person representative if you choose). Though Nationwide quoted higher than the national average price for homeowner's insurance, these costs can vary widely by location. Overall, Nationwide provides homeowners with a quick and easy option to get covered. 
Best For
Homeowners looking for fast coverage
Homeowners who want the option to speak with an agent
Anyone who already has a Nationwide policy
Pros
Instant quote tool allows you to see prices quickly
Loss-of-use and credit protections included on standard policies
Offers a range of insurance products for bundling discounts
Cons
Confusing customer contact system
Pricing higher than average in some areas
Average Annual Premium in Kansas
According to the Insurance Information Institute's 2014 national study, Kansas residents pay an average annual premium of $1,449. Unfortunately, Kansas residents can expect to pay more than the national average for Kansas home insurance.
Get Quotes from Top Providers in Kansas
Tip: Compare 2-3 Companies
Located in the center of the country, the state is vulnerable to extreme weather at any time of the year. Kansas' exposure to inclement weather is shared by the neighboring state of Oklahoma, where insurance premiums are, on average, slightly higher.
Saving on Your Kansas Home Insurance Policy
Finding the most competitive insurance premiums for your home while providing the broadest coverage requires a little bit of due diligence by the homeowner and insurance agent. The insurance premiums you pay to protect your home are determined by three primary factors:
Type of property to be insured.
Perils covered by the insurance policy.
Risk exposures specific to the property.
First, determine the property you are seeking to have insured. Homeowners policies typically cover the structure at its replacement cost, but provide very limited protection for jewelry, collectibles, fine art, money, or securities. Obtaining coverage for these individual, high-value items may significantly increase your premium. Self-insuring certain higher-value items may help in reducing your total homeowners premium.
Second, what perils need to be included within your policy? Standard homeowner's policies provide coverage for the perils of fire, weight of ice and snow, and even asteroids. However, most policies also exclude direct damage from flood, earthquake, and wind-driven rain.
Always ask your insurance agent to price out insurance for all perils. More than likely you will find obtaining additional coverage will be within your budget. Finally, the risk characteristics of your home will either debit or credit your final premium.
For example, having a central station monitored alarm may reduce the premium associated with theft, while living close to the fire station reduces the fire insurance premium. Ask your insurance agent if there are any steps you can take to reduce your insurance premium. Not only will you save a few dollars, but you also increase the protection provided to you, your home, and your family.
Inclement Weather in Kansas
Kansas is no stranger to severe weather. With the Rocky Mountains more than 500 miles from the Sunflower State, there is little standing in the way of some of the planet's strongest inland storms. Nearly the entire month of May 2016 saw Kansas and the surrounding plains states get pummeled by extreme thunderstorms and tornadoes.
There were two four-day tornado outbreaks that month. The first outbreak occurred during the second week of the month while the Memorial Day weekend saw the second outbreak. Combined, the two events saw over $3 billion in damage. Dorothy and Toto may have made Kansas famous for tornadoes, but other weather events can and have caused millions of dollars in damage.
A seemingly mild mannered mid-afternoon thunderstorm can drop penny-sized or larger hailstones as they did in 1992, causing $1.3 billion in damage. When considering the additional threats of flooding and blizzards, Kansas sees practically every damaging weather phenomenon Mother Nature can conjure up.
Earthquake Insurance
It may come as a surprise, but Kansas experiences dozens of earthquakes every year. The strength and number of tremors have been increasing over the years. There may be some debate over whether the tremors felt in recent years are due to naturally occurring fault movement or a result of the pursuit of oil and natural gas.
Coverage for damage from earthquakes is excluded under standard homeowners insurance policies. Fortunately, obtaining coverage for earth movement is relatively easy and inexpensive. For every $100,000 in home value, the average additional premium to add earthquake insurance ranges from $35 to $100 a year. The insurance provided in Kansas does include a deductible of two or five percent of the covered property amount.
It is important to know that if an earthquake occurs, most companies will require you to wait a couple of days before adding coverage to your policy. Yet fewer companies may have a waiting period of up to two months. The key is to obtain coverage before the next quake strikes.
Flood Insurance
Specifically excluded from the homeowners policy is flood coverage. Although Kansas is not known for flooding events, floods can and do occur within the state. It doesn't take a catastrophic flood to cause significant damage to a home.
Two inches of water is all it takes to cause thousands of dollars of damage. Fortunately, flood insurance within the state is readily accessible and reasonably priced through the National Flood Insurance Program (NFIP). Premiums for flood insurance are determined by the flood zone you are located in, combined with your homes structural characteristics.
Make no mistake, everyone is in a flood zone. It is only a question of which flood zone your property has been designated. Structures in low hazard flood zones can obtain coverage for a little as $300. While buildings in special flood hazard areas, typically located near lakes and waterways, will have premiums determined by how many feet the lowest floor is located above the 100-year flood mark.
Most Affordable Cities for Kansas Home Insurance
Where you live is only one of the factors considered in your insurance premium.
The number of fire and police stations nearby, how far away a river may be from your home, and the local crime rate all play a role in the final premium determination. Of Kansas' top-ten highest populated cities, these five are the most affordable:
Lawrence
Overland Park
Manhattan
Salina
Topeka
Most Expensive Cities for Kansas Home Insurance
Of the top ten most populated cities in Kansas, the five most expensive cities for homeowners insurance include:
Colby
Hays
Hutchinson
Olathe
Wichita
Top Picks for Kansas
Best For
Access to vetted companies
Pros
Discount for bundling
Access to vetted companies
Cons
Doesn't directly offer home insurance
Mobile app doesn't support home insurance
1. Progressive
Known primarily as an auto insurer, Progressive has expanded into the homeowners insurance market in recent years. Becoming an early adopter of internet technology in the 1990's, Progressive quickly become a nationally recognized insurance carrier.
The company's foresight has also allowed it to provide some of the most technologically-advanced services to the company's policyholders, including online claims filing and in-car safe driver monitoring. Progressive separates itself from the pack by:
Significant discounts are available for multiple policies purchased from Progressive.
Industry-leading technology for claims reporting and tracking.
Best For
Customers who have existing policies with State Farm
Pros
Website provides helpful information
A nationwide network of over 18,000 agents
Bundling discounts
Cons
Premiums may be higher than some competitors
2. State Farm
As the largest insurer in the state, it would be difficult to drive through any city or town without seeing the company's red oval logo. With a score of 82 overall in customer satisfaction, this insurance carrier has decades of experience pleasing its customers.
Like a good neighbor, most areas are home to over a dozen licensed agents. In addition to homeowners insurance, State Farm also promotes a vast array of insurance and financial products to help protect and grow your hard-earned dollar. State Farm separates itself from the pack by:
Being one of only a few insurance companies in the entire country to earn and maintain an A.M. Best rating of A++.
Single deductible policies for all perils covered, including fire, wind, and hail damage.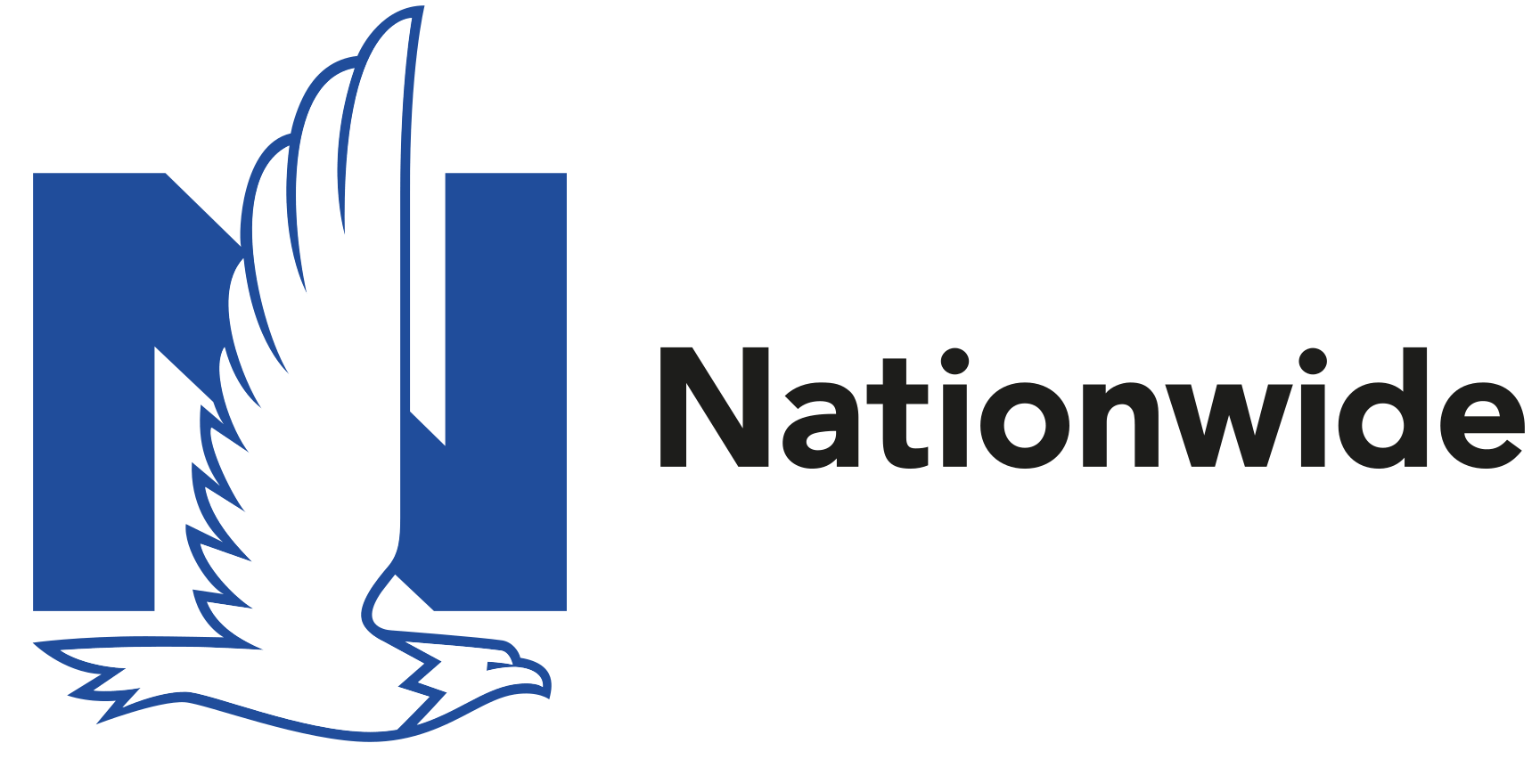 Best For
Customizable policies
Pros
Instant quote tool allows you to see prices quickly
Loss-of-use and credit protections included on standard policies
Offers a range of insurance products for bundling discounts
Cons
Confusing customer contact system
Pricing higher than average in some areas
3. Nationwide
Always on your side, Nationwide has been protecting families since 1925. Originally a direct writer of insurance using their own agent force, Nationwide Insurance is now available through independent agents as well.
A mutual company, Nationwide is owned by its policyholders. As a Fortune 500 company, Nationwide has also become one of the largest companies in the country offering a range of insurance and financial services across the nation. Nationwide separates itself from the pack by:
Its Brand New Belongings coverage protects your personal effects up to their full replacement cost.
The Better Roof Replacement allows for upgraded reroofing after a claim to make sure your home is fortified against the next natural disaster.
Member of the Plenti rewards program.
Final Thoughts
Obtaining the right coverage for the right premium in Kansas could be a daunting task. Being prepared before you shop for insurance will not only save you money, but protect the home and valuables you've worked so hard to purchase.
Take the time to consider all the possible dangers your property may be exposed to, obtain a quote to protect you from each danger, and then make the financial decision of how best to protect your belongings. Asking for a quote is free, but not asking could be one of the costliest mistakes you could make.
Want to learn more about finding affordable insurance? Check out Benzinga's guides to the best vision insurance in Kansas, the best short term health insurance companies and the best cheap car insurance companies.
Frequently Asked Questions
1) Q: What are the most common types of home insurance claims?
Wind and hail claims top the list with nearly 40% of all home insurance claims due to these two acts of nature. Fire and lightning are the second most common, but claims due to fire tend to much bigger than claims dues to other types of risk. The possibility of a total loss is why it's so important to insure your home for the full cost of rebuilding. Get a custom quote today. 
Answer Link
2) Q: If I drop my computer, will home insurance cover the cost of replacement?
Home insurance policies usually cover personal property for a specific list of risks, called named perils. These perils might include fire, theft, burst pipes, and more, but dropping your laptop or TV or spilling soda on your new game console isn't covered. See the best home insurance providers for a custom quote.
Answer Link
3) Q: How does home insurance liability coverage work?
Most home insurance policies provide liability coverage that can help protect you and your family against several types of lawsuits or liability claims. Coverage limit options usually begin at $100,000 and can go as high as $1 million. Your liability coverage provides coverage for common mishaps, like slip and fall accidents or animal bites and can protect you even when you are away from home. However, home insurance liability coverage does not provide coverage for automobile-related liability or liability related to business activity. Get the best home coverage and policy through our top providers today.
Answer Link