Benzinga Money is a reader-supported publication. We may earn a commission when you click on links in this article.
Learn more.
If you hold a portfolio with the goal of generating income from dividend stocks, working through a dividend tracker can save you a great deal of trouble. Trackers take a lot of the grunt work out of calculating your actual returns from dividends. They also help you reinvest any discretionary income you have to compound your interest and grow your portfolio more quickly.
Dividend trackers are especially important for investors with multiple accounts and tax structures. Keeping up with your 401(k), IRA, business and brokerage accounts can become tricky. Why waste time double-checking your math when a good dividend tracker will do all that and more?
Here we take a look at some of the best trackers and their notable characteristics. Choose the platforms that are best for your individual investing needs.
1. Best for Balance: Sharesight
Sharesight is the best overall dividend tracking app for the general public. If you have a general knowledge of the markets with some experience tracking your portfolio, you will feel right at home with Sharesight. The interface balances ease of use with powerful integration and analytical features that help you automate your tracking process smoothly.
The interface here is also extremely attractive. You would never think such a small screen could include so much information so easily, but it does. You can track your dividends even in the most sophisticated of portfolios with ease, comparing them with performance benchmarking and printing out professional reports.
Sharesight factors dividends into your total annualized return, so you get an accurate picture of how you're really doing and also makes it easy to track dividend reinvestment plans (DRPs/DRIPs). Finally, Sharesight allows you to see upcoming dividends that have been announced. Give it a try for yourself!
2. Best for Ease of Use: Robinhood
Robinhood is one of the most popular trading apps for a reason, and it is not just the snazzy name. This app has built a name for itself by connecting rookie traders to sophisticated strategies through a few clicks. You get real-time progress on stocks you choose to watch with navigation that is actually fun to perform. Alerts inform you every time you receive a dividend. This almost makes up for the lack of an automatic dividend reinvestment program (DRIP) because you can instantly buy the stock you want with the new funds.
You get a dividend history screen that shows you past and future payments, giving you all of the information you need to plan out your portfolio. There are no commissions at all on this platform, so you never have to worry about paying the broker for any mistakes (and you will make some input errors if you are just starting out).
3. Best for High-Frequency Traders: Finbox
Just because you are an active trader doesn't mean that you shouldn't have long-term strategies or long-term portfolios. Finbox can help you if you like dumping your daily wins into less risky buy-and-hold portfolios. You can find stocks that meet that portfolio's criteria specifically through monitoring their historical data. Add-ons from Google Sheets and other 3rd parties help you easily build financial models.
Finbox is a great tool for traders who don't want to slow down. As your portfolio changes daily, the real-time assessments that Finbox gives you also modify themselves to your current situation. Once you shovel enough new money in, you have ideas waiting about what dividend-bearing stocks to buy for optimized returns.
Pricing
Fees range based on deposit amount and services used
4. Best for Investment Variety: Personal Capital
Personal Capital is the app for you if you need to track a wide range of investments. No matter what investment vehicle you call home, you can link it to the Personal Capital interface and begin tracking your portfolio's total progress through a centralized location. Whether you're in growth career mode or about to retire, Personal Capital makes it easy to customize your layout and cut through to the core analysis.
When you connect your dividend accounts to Personal Capital, you can avail yourself of a full suite of analytical tools, including risk assessment, budgeting and optimization. You can customize tracking for a certain period to drill down into an important time-space or project for the future.
5. Best for Beginners: Yahoo! Finance
The Yahoo! search engine may leave a lot to be desired, but its finance applications continue to be the entry point for many investors looking for easy access to data and analysis. The interface is intuitive — a few hours on the page is enough for anyone to learn the whereabouts of important information. You can learn how to add, compare and track stocks in real-time through a few fun trial and error sessions.
Yahoo! Finance charts are highly interactive with an analysis that moves in real-time. If you are looking for dividend stocks, simply zoom out on your full-screen chart, throw up your comparisons and start tracking performance. The app works well for both Android and iOS users.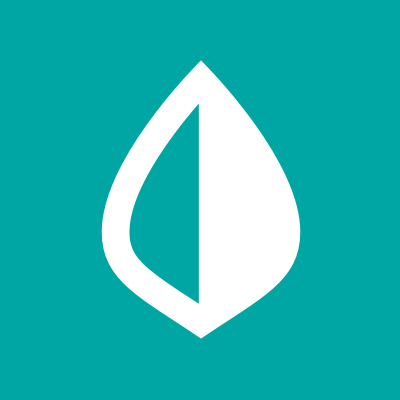 6. Best for Budgeters: Mint
If you want to make your dividend hunt a close-knit part of your budget, there is no better way to do it than through Mint. Mint is a budget app by nature, but it has a very good dividend tracker that you can incorporate straight into your monthly budget. Easily link all of your accounts from the 401(k) to your IRA and Mint will check their performance with the criteria you select.
Mint makes it easy to see how your dividend investments blend in with the rest of your portfolio. If your goal is to save money, you can also optimize your budget to reduce fees. Compare your results to the market benchmark to get an idea of what you should be expecting from your returns as well. Although the dividend tracker is not as fully loaded as some of the other choices on this list, it offers great support for the budgeter who wants to include dividends as a part of the overall plan.
Frequently Asked Questions
Q: How do I track my dividends?
A: Choose one of the platforms above based on the feature set that most appeals to you. You will be taken through a process to connect your dividend-bearing accounts. From there, you will be able to more easily track your dividends with the rest of your portfolio.
Q: What is the dividend safety score?
A: Companies are under no legal prerogative to keep their dividends at a certain level. The only reason companies keep their word on dividends is to maintain the goodwill of investors. However, some companies may overpromise and be unable to keep a dividend. Others may be more insidious about the process. If this is the case, you need to know. The dividend score is the likelihood that a company will cut its dividend. It is based on the company's history of paying dividends, cutting dividends, current health and other important factors. If you know a company's dividend score, you are more likely to catch it before it cuts a dividend payment.
Q: Can you live off of dividends?
A: If your capital pot is large enough, you can live off of dividends. If you want to know how much that should be, divide your target annual income by the dividend percentage you expect to receive. For instance:
I want to make $60,000 per year, and I believe I can get a 4% average dividend from my favored dividend-paying stocks. 60000/0.04 = $1.5 million in stocks that I must hold. Keep in mind this is gross, not net. Always consider taxes.
Turn to Webull
0 Commissions and no deposit minimums. Everyone gets smart tools for smart investing. Webull supports full extended hours trading, which includes full pre-market (4:00 AM - 9:30 AM ET) and after hours (4:00 PM - 8:00 PM ET) sessions. Webull Financial LLC is registered with and regulated by the Securities and Exchange Commission (SEC) and the Financial Industry Regulatory Authority (FINRA). It is also a member of the SIPC, which protects (up to $500,000, which includes a $250,000 limit for cash) against the loss of cash and securities held by a customer at a financially-troubled SIPC-member brokerage firm.