Check out our investing software - Benzinga Pro!
When you trade with a traditional brokerage account, you don't actually access the stock market. Your order goes to your brokerage firm's trading desk before it's passed off to a market maker, who then looks for a counterparty on an exchange. That's a lot of mouths to feed, but most investors happily pay for the convenience (along with the market research). However, sophisticated investors capable of high-speed trading don't need the bells and whistles of traditional brokerages. They need speed. And that's why many of them turn to direct access brokers.
The Best Brokers Offering Direct Access
Using the above criteria, Benzinga has compiled a list of the best direct access brokers on the market today. Some are forex brokers, some are stock brokers, but all of these firms give you access to the order book and quickly executed trading.
1. CenterPoint Securities
CenterPoint Securities is a quality broker that is perfect for advanced, high-volume and momentum traders along with short sellers. With direct access to the markets, your orders are routed in the most efficient manner possible, and you get real-time information that helps you make wise decisions.
Advanced charting, level 2 order services and built-in scanners make it that much easier to invest with CenterPoint, ensuring that your direct access trades update and upgrade your portfolio right away.

get started
securely through CenterPoint Securities's website
Best For
Momentum traders
1 Minute Review
CenterPoint Securities is ideal for active traders who demand access to advanced tools and services. While investors and casual traders are likely to be content with the basic offerings of traditional online brokerages, active traders will benefit from CenterPoint's suite of advanced trading tools. If you value execution quality, access to short inventory, advanced trading platforms, and accessible customer service, CenterPoint is an excellent choice.
Best For
Intermediate to Advanced traders
High-volume traders
Momentum traders
Short sellers
Pros
Unrivaled access to short inventory
Flexible order routing for improved executions
Discounts for active traders
Advanced platform with fast executions
Reliable customer service
Cons
Not designed for beginner or low-volume traders
2. FOREX.com
FOREX.com has three different account types for currency traders, but the DMA account is the one that provides access to the forex market's plumbing. DMA account holders pay no spread on their forex traders, only commission. Traders who move less than 100 million units in volume per month pay $60 per million units traded, but discounts up to 67% exists for high volume traders moving 2 billion units or more per month. FOREX.com supports MetaTrader 4 and pays interest on available daily margin balances. You'll also get a dedicated market strategist to walk you through trades if you need support. There's no account minimum for DMA, but trades must be at least 100,000 units in size. If you're a currency trader in the United States, FOREX.com is one of the best forex brokers available.  

1 Minute Review
FOREX.com is a one-stop shop for forex traders. With a massive range of tradable currencies, low account minimums and an impressive trading platform, FOREX.com is an excellent choice for brokers searching for a home base for their currency trading. New traders and seasoned veterans alike will love FOREX.com's extensive education and research center that provides free, informative forex trading courses at multiple skill levels. While FOREX.com is impressive, remember that it isn't a standard broker.
Best For
MetaTrader 4 users
Beginner forex traders
Active forex traders
Pros
Impressive, easy-to-navigate platform
Wide range of education and research tools
Access to over 80 currencies to buy and sell
Leverage available up to 50:1
Cons
Cannot buy and sell other securities (like stocks and bonds)
3. Interactive Brokers
Interactive Brokers provides direct access through its Trader WorkStation platform, which connects account holders to exchanges like Nasdaq, ARCA, BATS and more. Forex trading is unavailable to United States customers, but there are plenty of other options for Americans looking for direct access. Interactive Brokers provides Application Programming Interface (API) solutions for traders who want to build their own systems. Advanced order routing and Level II market data give traders unprecedented control over their orders. The commission can be as low as $1 per 100 shares for retail traders and discounts are available for high volumes. You'll need $2,000 minimum to open an account.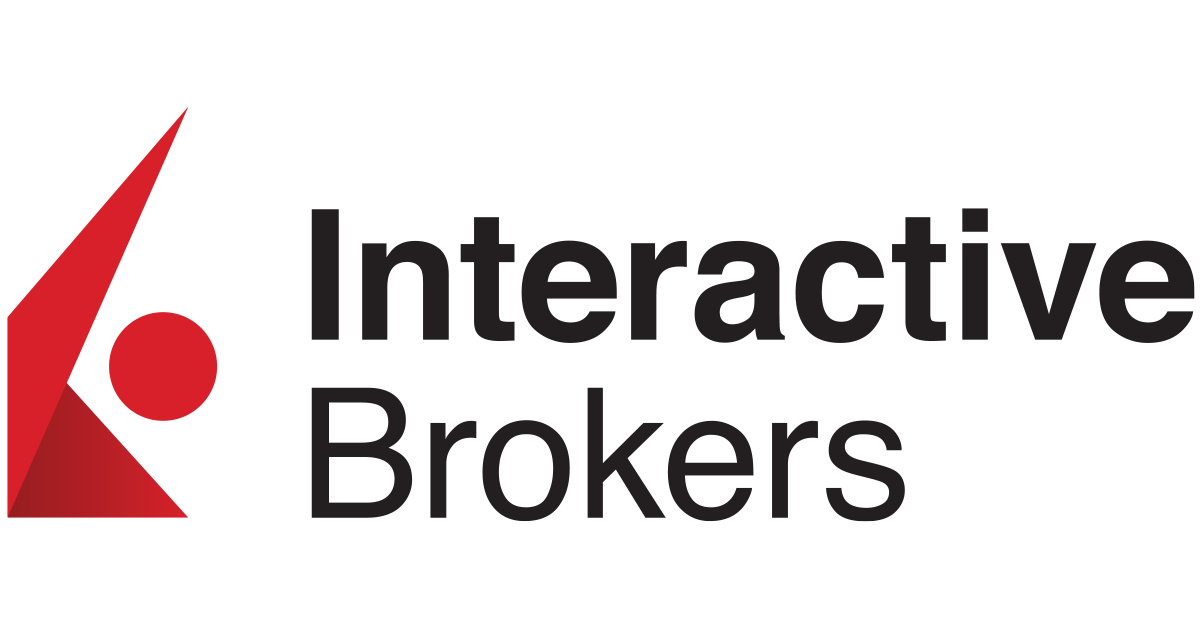 get started
securely through Interactive Broker's website
Best For
GlobalAnalyst Product
1 Minute Review
This latest groundbreaking technology is IBKR GlobalAnalyst, a new trading tool that helps investors compare the rate of PEG or price-earnings growth valuations and provide more immediate and comprehensive financial metrics of stocks, globally.
Recognizing that stock selection can be challenging for investors to compare the valuations of domestic and international stocks, Interactive Brokers created GlobalAnalyst to offer investors a simple, yet powerful tool to easily evaluate investment opportunities around the world.
Using GlobalAnalyst, investors can search for stocks by region, country, industry, market capitalization and currency to uncover undervalued stocks worldwide. The resulting table displays the current market and financial metrics, including the PEG Ratio. The PEG Ratio is the PE ratio divided by the three-year compound earnings growth rate, and smaller PEG Ratios typically indicate undervalued companies.
Best For
Price earnings growth valuations
Pros
Easily evaluate investment opportunities
4. TradeStation
TradeStation is a Florida-based brokerage that offers not only direct access but a wave of research and analysis tools usually only found on traditional brokers. You can buy stocks, ETFs, futures, options and bonds on TradeStation, which supplies direct market access through its advanced trading tools. TradeStation doesn't have a fancy name for its platform, but its advanced tools pack a punch.
The Matrix is a detailed look at market depth with order routing and tracking tools to guarantee you get the best trade prices. Monthly share volume of 100,000 makes you eligible for discounted commissions too, which is a much lower threshold than other direct access brokers. Otherwise, you pay $5 per trade and $50 per option contract.

1 Minute Review
TradeStation is for advanced traders who need a comprehensive platform. The brokerage offers an impressive range of investable assets as frequent and professional traders appreciate its wide range of analysis tools. TradeStation's app is also equally effective, offering full platform capabilities.
Best For
Advanced traders
Options and futures traders
Active stock traders
Pros
Comprehensive trading platform and professional-grade tools
Wide range of tradable securities
Fully-operational mobile app
Cons
Confusing pricing structure to leave new traders with a weak understanding of what they pay
Cluttered layout to make navigating TradeStation's platform more difficult than it should be
5. TradeZero
TradeZero is a unique platform that allows you to invest on a mobile device or on your desktop. The platform offers affordable—and sometimes free—trading along with access to several markets, assets and financial instruments. You get 24/7 customer service when you use TradeZero, and you can register for a Pro account for $59 per month.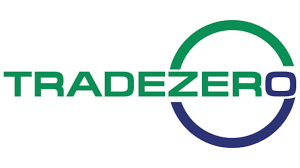 1 Minute Review
TradeZero is an online broker and free stock trading platform that provides everything you need to successfully share and trade, including round-the-clock customer support. TradeZero provides four different trading state-of-the-art software programs with its services, a locator for sourcing shares for shorting, commission-free trades, and real-time streaming, to name a few of the features promoted on their website. The software is a unique and (potentially) affordable option for anyone interested in stock trading.
Best For
Traders seeking high transparency and mobility in a stock trading program
Those attracted to commission-free trades
Those seeking a free version of a high-quality trading program
Pros
24/7 live customer support
Uses ZeroWeb technology, a powerful level 2 online platform with direct market access
Mobile app allows users to access stocks and trade in real-time while on the go
Cons
Enforces Pattern Day Trading restrictions (accounts need to maintain a daily equity balance of at least $25k)
Mobile app could offer more features
What's Direct Access?
A buy-and-hold investor doesn't need detailed stock quotes and lightning fast trade execution. No, you simply buy a few ETFs or mutual funds on your Schwab brokerage account and sit back for a few decades. But day traders need quotes quickly and can't wait around for a trading desk to funnel out their orders. Direct access is exactly what it sounds like — a live look into the plumbing of the market. If you use a direct access broker, traders can see orders executed in real-time by various liquidity providers.
For example, if you look at a Level II quote using TD Ameritrade's thinkorswim, not only will you see share total and price, but also the market maker that executes the trade. Traders with direct access see something usually only the market makers are privy to — the order book of an exchange. As you look at a Level II quote on your computer, what you really see is the NASDAQ's order book, a list of all the trades currently queued up from various financial firms and market makers. If you get a glimpse of the machinery of the market, it can benefit you in a number of ways.
Benefits of Direct Access
Direct access is most beneficial for day traders or investors who want to trade in large volumes. When you have direct access, you have information about order sizes, firms involved in the trade and prices they're getting. Information like this can be used by day traders to make rapid decisions. For example, if a trader interested in Tesla stock sees a big firm like Citadel scoop up a huge quantity of shares, you might be inclined to follow that trade. Here are a few of the benefits direct access can bring traders:
Fast execution

: The simplest aspect is also the most important. Speed rules everything when it comes to day trading and direct access brokers let traders move in and out of positions in fractions of a second.

Get eyes on the real market

: With direct access, you'll see the order book in real-time. You can see which market players make big trades, which exchanges the trades are taking place on and how many shares or units are moved. Real-time info like this helps day traders rapidly jump into (or out of) positions.

Discounts for volume

: Direct access brokers usually charge commission by the share, but since they aren't getting paid for order flow, you'll often get discounted rates for supplying liquidity.

Your order goes where you want it

: Direct access brokers don't send orders to trading desks. Traders can choose where their order is directed, whether it's an exchange, electronic communications network (ECN) or market maker.
Direct access brokers don't go heavy on research and analysis, so investors looking for economic data or education materials will likely be more comfortable at traditional brokerages.
What to Look For in a Direct Access Broker
Preferences for direct access brokers may vary depending on the securities you want to trade and the capital you have to fund an account. You can expect to pay fees and deposit a high amount to get started with a direct access broker. The best direct access broker have some of the following qualities:
Low commissions

: You'll certainly be paying some sort of commission on direct access trades, but not all brokers charge the same or offer the same volume discounts.

Accurate pricing

: Any quote delays could be dangerous for a day trader's capital. Real-time accurate price data is a must for direct access trading.

Quality customer service:

When you use a direct access account, you don't have the brokerage holding your hand through the trade. You spot the trends, place the order and direct it to the exchange of your choice. Find a brokerage with a good customer service reputation so you aren't left with unanswered questions about your orders.

Platform support: If MetaTrader 4 is the

trading software

you're most comfortable using, make sure you choose a broker that supports it!
The Final Word
Direct access is a great way for traders to gain control over order flow and get the best possible prices on trades. But the speed and sophistication of direct access are necessary only for the most dedicated day traders. Using Level II data and programming API takes an advanced and experienced trader. Buy-and-hold investors would be better served at traditional discount brokerages.