Check out our investing software - Benzinga Pro!
Stock trading software is a set of computer programs that facilitate trading in financial instruments such as stocks and currencies. But it can also help improve you stock-picking decisions through fundamental and technical analysis features. Some software also allows transaction processing.
Brokerages offer the trading software either for free or for discounted pricing. Sometimes it is offered as an incentive to elicit a certain quantity of trading volumes. Independent vendors also supply software to assist traders.
Start with our guide to compare stock trading software programs and find a platform to work for you.
Best Stock Trading Software
The best stock trading software doesn't stop with in-depth research tools, analysis, screeners and spreads. Traders also need the best performing online stock brokerages in order to make the best possible trades.
1. CenterPoint Securities
When you use CenterPoint Securities, you gain direct access to the markets and powerful trading software for advanced, high-volume, momentum and short traders. The platform has a quality customer service team, and it offers advanced charting, advanced order routing, level 2 order management, built-in scanners and custom alerts.
As you manage a large portfolio, you can see the information you need along with a full look at your portfolio. Using CenterPoint Securities also ensures that you have access to a massive short inventory so that you can invest in as many ways as you like.

get started
securely through CenterPoint Securities's website
Best For
Momentum traders
1 Minute Review
CenterPoint Securities is ideal for active traders who demand access to advanced tools and services. While investors and casual traders are likely to be content with the basic offerings of traditional online brokerages, active traders will benefit from CenterPoint's suite of advanced trading tools. If you value execution quality, access to short inventory, advanced trading platforms, and accessible customer service, CenterPoint is an excellent choice.
Best For
Intermediate to Advanced traders
High-volume traders
Momentum traders
Short sellers
Pros
Unrivaled access to short inventory
Flexible order routing for improved executions
Discounts for active traders
Advanced platform with fast executions
Reliable customer service
Cons
Not designed for beginner or low-volume traders
2. E*TRADE
E*TRADE isn't just a stock trading platform. It ranks among some of Benzinga's favorite stock trading brokerages for a number of reasons, namely its access to real-time data, research and analysis in its brokerage platform.
After all, nothing is more powerful than historical and real-time data that empowers you to act on the best stock trades possible. E*TRADE also offers an array of educational resources: webinars, blog posts and news.
The brokerage isn't the cheapest, but its commissions aren't the steepest, either. Stocks trade start at .95 with volume discount available, options start at Stocks trade start at .95 with volume discount available, options start at Stocks trade start at $6.95 with volume discount available, options start at $0.50 per contract, and the brokerage even offers hundreds of commission-free ETFs.50 per contract, and the brokerage even offers hundreds of commission-free ETFs.50 per contract, and the brokerage even offers hundreds of commission-free ETFs.

1 Minute Review
E*TRADE is an online discount trading house that offers brokerage and banking services to individuals and businesses. One of the first brokers to embrace online trading, E*TRADE not only survived both the dot-com bubble and Recession — it thrived. You can choose from two different platforms (one basic, one advanced). E*TRADE is a suitable broker for traders of most skill levels, whether you want to buy mutual funds and hold them for decades or dabble in options swing trading. E*TRADE offers a library of research and education materials to help you out.
Best For
Active traders
Derivatives traders
Retirement savers
Pros
Sophisticated trading platforms
Wide range of tradable assets
Exceptional customer service
Cons
Limited currency trading
Higher margin rates than competitors
No paper trading on its standard platform
3. TD Ameritrade
TD Ameritrade is beloved by beginner and seasoned traders alike for one reason: It has absolutely everything you need to trade stocks with success. The brokerage offers traders real-time quotes, 3rd-party research, Yahoo! Finance news streaming, social sentiment tracking and planning tools on its web platform.
Outside of its web platform, thinkorswim packs a mighty punch. It gives traders access to advanced tools like market scans, thinkManual and tutorials to make sure you get the most out of the platform.
You don't even have to pay for another subscription service for thinkorswim model. And no, it's not another freemium model masquerading as a free service, it's absolutely free for account holders. You might consider TD Ameritrade's stock trading costs as steep — a flat $6.95 per stock trade with 0 volume discounts.

1 Minute Review
This publicly listed discount broker, which is in existence for over four decades, is service-intensive, offering intuitive and powerful investment tools. Especially, with equity investing, a flat fee is charged, with the firm claiming that it charges no trade minimum, no data fees, and no platform fees. Though it is pricier than many other discount brokers, what tilts the scales in its favor is its well-rounded service offerings and the quality and value it offers its clients.
Best For
Novice investors
Retirement savers
Day traders
Pros
World-class trading platforms
Detailed research reports and Education Center
Assets ranging from stocks and ETFs to derivatives like futures and options
Cons
Thinkorswim can be overwhelming to inexperienced traders
Derivatives trading more costly than some competitors
Expensive margin rates
4. Webull
Webull is a brokerage that is accessed through its mobile app. It features commission-free stock and exchange-traded fund (ETF) trading.
The broker is tailored towards intermediate and experienced self-directed investors and traders. It is most well-known for its commission-free structure which allows active traders to save a considerable amount on commissions compared to others.
Webull's platform allows you to analyze recommendations, revenue and historical earnings per share data. You can also access key statistics, insider trades, stock information such as earnings, dividends and stock splits and news feeds.
It offers trading on more than 5,000 U.S. stocks and ETFs in the United States. However, Webull doesn't support stock options, over-the-counter stocks, mutual funds, bonds or cryptocurrencies, which is somewhat limiting.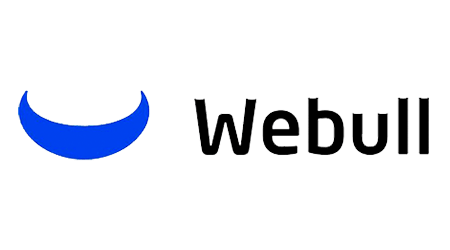 Best For
Intermediate Traders and Investors
1 Minute Review
Webull, founded in 2017, is a mobile app-based brokerage that features commission-free stock and exchange-traded fund (ETF) trading. It's regulated by the Securities and Exchange Commission (SEC) and the Financial Industry Regulatory Authority (FINRA).
Webull offers active traders technical indicators, economic calendars, ratings from research agencies, margin trading and short-selling. Webull's trading platform is designed for intermediate and experienced traders, although beginning traders can also benefit.
Webull is widely considered one of the best Robinhood alternatives.
Best For
Active traders
Intermediate traders
Advanced traders
Pros
No account maintenance fees or software platform fees
No charges to open and maintain an account
Intuitive trading platform with technical and fundamental analysis tools
Cons
Does not support trading in mutual funds, bonds or OTC stocks
5. Zen Trading
From proven, prebuilt strategies and indicators to professional consulting for advanced traders who build their own trading scripts, Zen Trading Strategies offers services for algo traders of all skill levels. With free trials, tiered pricing options, and a wide variety of plans, this company aims to offer something that fits every budget and every trading style.
For algorithmic trading or any kind of high frequency trading, having a solid, backtested trading strategy, complete with entry and exit signals and a risk management framework, is key to success. Most traders spend years learning the markets and learning how to build trading scripts—and lose a bunch of money in the process—before finding one that works consistently.
With Zen Trading, investors can make use of professionally developed strategies, built by a quantitative algorithmic fund that's successfully trading the markets with those same strategies. Zen Trading does all the leg work for you, so you can simply customize it to the timeframe and assets you trade.

1 Minute Review
From proven, prebuilt strategies and indicators to professional consulting for advanced traders who build their own trading scripts, Zen Trading Strategies offers services for algo traders of all skill levels. With free trials, tiered pricing options, and a wide variety of plans, this company aims to offer something that fits every budget and every trading style.
Best For
Investors who are new to algo trading and want to learn the ropes without losing money in the process.
Algo traders looking for customizable trading scripts to use in any financial market.
Scalpers, day traders, swing traders and other higher frequency traders who want access to hundreds of indicators, including automated trading indictors.
Pros
4 regularly updated, customizable trading strategies that can be adapted to any timeframe or asset.
Unlimited backtesting, performance monitoring, and strategy development
Indicators that can be synced to live exchanges to automatically place orders for you.
Comprehensive master course in automated algorithmic trading
Tutorials, explainers, and other helpful resources that make algorithmic trading accessible at all skill levels
Optional VPS alert service so you don't lose money due to servers being down.
Trading consulting service to get expert feedback and recommendations on your own trading strategy
Cons
Currently only compatible with TradingView
6. TradeZero
TradeZero is an online trading platform that allows you to use the app or your desktop, offers 24/7 customer service and valuable account options. You can use the platform for free, or you can step up to ZeroPro for a reasonable monthly payment of just $59.
With the help of TradeZero, you can invest in any asset you like from stocks to options, futures and much more. Trading fees are laid out beautifully, affordable and easy to understand. Plus, the platform works just like the powerful trading software employed by professionals and day traders.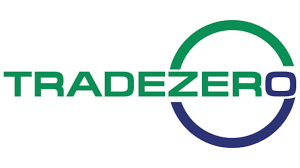 1 Minute Review
TradeZero is an online broker and free stock trading platform that provides everything you need to successfully share and trade, including round-the-clock customer support. TradeZero provides four different trading state-of-the-art software programs with its services, a locator for sourcing shares for shorting, commission-free trades, and real-time streaming, to name a few of the features promoted on their website. The software is a unique and (potentially) affordable option for anyone interested in stock trading.
Best For
Traders seeking high transparency and mobility in a stock trading program
Those attracted to commission-free trades
Those seeking a free version of a high-quality trading program
Pros
24/7 live customer support
Uses ZeroWeb technology, a powerful level 2 online platform with direct market access
Mobile app allows users to access stocks and trade in real-time while on the go
Cons
Enforces Pattern Day Trading restrictions (accounts need to maintain a daily equity balance of at least $25k)
Mobile app could offer more features

1 Minute Review
Welcome to the world's BESTSELLING career management course from Eazl and former Bay Area recruiter, Davis Jones! This course is tested by the market and has been reviewed 5k+ times. This course is now part of the curriculum at University of San Francisco, EDHEC Business School, Golden Gate University, Sonoma State University, Saint Mary's College of California, and Santa Rosa Junior College.
Career Hacking™ Version 6.5.3 Fresh as of April 2020 | Always being updated! We make sure you have the latest important information when it comes to career planning and resume writing.
Speed up your job search: learn how to write a resume/CV that opens doors, how to write a mass-customizable cover letter, how to develop your personal brand, how to interview confidently, how to build a valuable professional network, and more!
"I have taken multiple great courses with Eazl. The Career Hacking™ [course] still remains the best course ever for impact on my life." -Cameron S.
"The easiest way to learn about strategies for interview and resume." -Deepak M.
"After spending months of searching for jobs the wrong way, this course provided me the tools to properly go about finding the next step in my career. It changed my outlook on job searching!" -Athanasios D.
A great job is the key to living a happy life. The problem is, you know how competitive the job market is but you weren't taught how to job hunt in school.
The good news is, by simply mastering these leading-edge job hunting and professional presentation skills, you can get yourself into the running for positions that were previously out of your reach. Plus, you can present yourself articulately, with confidence, and with purpose. Identify the right opportunities so you don't waste your valuable time and get hired for more money than you previously thought possible.
And it can all happen within the space of a few weeks. Thousands of job seekers all over the world have already benefited–and you can too.
"This is a great course for anyone looking to improve their resume and leverage LinkedIn as a platform. Lots of real world examples and tons of useful and actionable content. Really well done!" -Sean C.
"One of the best courses ever that teaches you what to do and what is the mindset behind the activity." -Rudyard V.
"I decided to start the Career Hacking™ course because I need all the help I can get to return to my professional field after 2 years off the path. The information Eazl offers is complete and valuable." -Esmerelda H.
"I just want to let you know that I got a terrific job offer this morning from Harvard Business School and I'm very excited. One of the people I interviewed with went out of his way to show me the highlight points in my cover letter that sold him. Thank you!" -Sandy
One of our students landed a new job that increased his salary by $20,000 a year–and he did so in just 21 days–by applying the skills he learned in this course.
Imagine a job hunt where:
Your resume captures the attention of recruiters immediately and helps you soar past other candidates for highly desired positions

Your LinkedIn profile shows instantly that you're an outstanding candidate and garners you more positive attention and more interviews

Your interview skills increase dramatically, allowing you to connect better with potential employers and set yourself apart from the competition

Your professional network expands exponentially, opening yourself up to new relationships and opportunities for career advancement

Your potential for lifetime career earnings skyrocket as you move more effortlessly through your chosen professional path
It will only take you two or three evenings tops to unlock the secrets of resume writing, LinkedIn profiles, interviewing like a superstar, and much, much more!
If you learn and use these strategies, it could mean increased pay, new opportunities, and maximum control over your career, which could easily translate into tens of thousands of dollars of value. And you can get this entire course for the small investment of just $199.99. Not only that, but you also get a 30-day money-back guarantee. If you aren't 100% satisfied with this course, we'll refund every penny, no questions asked. Enroll in this course now and start creating the future you want.
"I loved the Career Hacking™ course. It got me my first job as a video editor for a media company." -Dan A.
"I just wanted to say thank you. Your Udemy course helped me get an interview at Amazon." -Michael M.
"Eazl has the best course on resume writing." -Aditya G.
The Most Advanced Strategies in Job Hunting
What would it be like to have a killer resume, an extraordinary LinkedIn profile, phenomenal interview skills, and a top-tier network of professional contacts? This collection addresses the full range of topics relevant for the highest level of success in career advancement.
Career Hacking™ leverages cutting-edge research from top-flight organizations like Harvard Business School, the McKinsey Consulting Group, and Duke University. The course itself is currently implemented by the career centers of the EDHEC Global MBA Program and the California State University Business Schools.
As a premium subscriber to the course, you'll get lifetime access to:
150+ eye-catching and engaging videos presented in HD and designed by the animators at Eazl in San Francisco

Pro-grade, tested and proven templates for your resume writing, CV writing, cover letter writing, and LinkedIn profile

Word tracks for managing tricky situations like performing seamless e-networking, requesting professional recommendations, and handling tough interviews

Step-by-step guides for advanced resume writing and advanced LinkedIn profiles, including keyword optimization

Summary banks for your resume, cover letter, and LinkedIn profile covering a wide variety of professional backgrounds
With highly-produced videos and other well-crafted materials, this course is optimized for both enjoyment and retention, allowing you to get the most out of this valuable career information. You'll also get frequent updates to the course, giving you more and more value over time.
"It's worth the money. You should know that, in a week after implementing everything I learned from Davis, I got three job interviews through LinkedIn." -Gilang F.
"I'm convinced this course helped me get my current job. Thank you." -Scott W.
"A very informative course with a great suite of downloadable materials. There are many techniques that I have never considered while conducting a job hunt." -Christopher T.
What are the requirements?
Access to Microsoft Word, Pages (Mac), or other word processing software
What am I going to get from this course?
With this course at your fingertips, you can:
Prepare a keyword-rich, targeted resume that gets outstanding results

Present yourself powerfully on LinkedIn and discover other online networking techniques

Interview competently and persuasively while still being yourself

Create career opportunities using traditional and non-traditional methods

Build relevant professional networks as a foundation for future advancement

Set the stage for a rewarding career filled with success and contentment

The chance to qualify for one free resume review from an expert on our team
Who is the target audience?
Professionals looking to stealthily get promoted or job hunt

Job seekers who want to improve their results

People considering a career change

Recent college graduates

Participants and recent graduates from MBA programs

Current undergraduate students
Who is not the target audience?
Professional recruiters and career coaches

Anyone trying to offer services related to job search or career planning

HR professionals looking for relevant career training to add to their profile

This course does not qualify nor certify students to offer these services or perform such job functions as the curriculum does not focus on these skills, which are extremely different than an individual managing their own career and related materials.
Version release notes:
January 2, 2015: What's New in Version 2.0

Added the interview hacking cluster of modules

Added additional SideBYSides by request

February 22, 2015: What's New in Version 2.2

Added additional quizzes to support learning

Integrated private Facebook group access

March 5, 2015: What's New in Version 2.3

Our team performed a full audit of the SideBYSi

April 10, 2015: What's New in Version 3.0

We added further study section on career planning, career technologies, and common resume challenges

There are all new intros that are much more fun and engaging!

Better reinforced learning with key learning outcomes and quizzes

June 11, 2015: What's New in Version 3.1

Added a segment of an interview with Charles Hugh Smith, the economist and author, on the power of accrediting yourself in the modern economy.

Added four new sample resumes for you to use as you develop yours!

Added two new cover letters to the sample bank!

August 5, 2015: What's New in Version 3.2

Added the Guide to Post-Interview Follow Up (thanks for the suggestion Missy!). You can find it in Lecture 85.

August 28, 2015: What's New in Version 3.2.1?

Flow through to a few of the updates we've been making via the EazlVlog so that you can contextualize course concepts with real life scenarios and easy-to-use recipes.

October 21, 2015: What's New in Version 3.2.2?

Fixed an issue where the audio was creating blank space on two SideBYSide lectures. Thanks for helping us find the issue Cyrus!

Added an additional vlog link related to exporting your resume so that it works more seamlessly with the latest ATSs.

December 22, 2015: What's New in Version 3.3?

We've added a recording of the Practical Immigration Strategies for Working in the USA panel. This is a three-person panel discussion with Ari Sauer, a US-based immigration lawyer, Nick Livingston, a San Francisco-based technical recruiter, and Davis Jones, the co-founder of Eazl. Use this to dive into the world of US work visas and immigration strategies.

February 1, 2016: What's New in Version 3.3.1?

By popular request, we've created and uploaded a guide with sample interview questions, good responses, and other question prompts around specific work habits and practices. You can find it in lecture 77!

November 3rd, 2016: What's new in version 4.0?

Career Hacking™ 4.0 has a whole new suite of features and content for the AI-disrupted job search. In addition to new content centered around LinkedIn and the data-driven recruiter, 4.0 also features an brand new section to help you level up your soft skills. Similar one of the first (and still the best) conversation training tools, Dale Carnegie's "How to Win Friends and Influence People," the new section will help you be a much better conversationalist and networker. We also de-escalated some modules and integrated micro-networking actions throughout the course to help participants get in the habit of digital professional networking. Enjoy the new course!

July 17th, 2017: What's new in version 4.1?

Career Hacking™ 4.1 migrates course document support from Dropbox to Google Documents. Students in the course should not experience any learning disruption from Dropbox's recent hosting infrastructure change!

November 22nd, 2017: What's New in Version 5?

Woohoo! Version 5 is a BIG UPGRADE. Since the acquisition of LInkedIn by Microsoft, things have changed on the platform. So, we've built a brand new step-by-step guide, new SideBYSides, and new content around the changes that have been made to the Platform. Also, we've upgraded to the 2.0 suite of Eazl Resume Templates and to support the upgrade, there are new 2.0 sample resumes and hands-on content to support the upgrade. If you enjoy the great upgraded content from our team here at Eazl, please tell your friends that this course is a reliable, trusted partner in any job search!

October 27th, 2018: What's new in Version 6?

The Eazl team continues to add value to your learning experience. In version 6 of the course, you have access to a brand new series of animations that make full use of Udemy's new assignments feature and a new section on designing a longer-term career plan.

Udemy's Assignments enable you to receive guided instructions, use your skills, and then see how your instructor does something. We've leveraged this feature by taking the most challenging parts of the Career Hacking™ course and making them easier for you through the use of these guided assignments. For example, when you reach the point in the course where you need to develop bulletpoints for your resume / CV, you'll find an animated Assignment that takes you through the process step-by-step, gives you a chance to develop your own resume bulletpoint using what you've learned in the course, and then shows you how it's done by your instructor.

Many of you have also asked for help developing a mid and long-term career plan. In version 6, we've added an additional section to help you. First, you'll learn soft skills that will help you transition to working with a new team and/or at a new job. Then you will have the opportunity to use the VISTA career planning tool that we've built for you so that you can align your values, interests, skills, and more with your career goals.

One of the new videos that we've added for you is an interview with Stephen Szermer, someone who successfully completed a big mid-life career change. His story will help anyone who is in a career rut, needs to change careers, or feels like the world has evolved past their existing skill set. We hope you enjoy Career Hacking™ version 6!

January 7th, 2019: What's new in version 6.1?

We've migrated some of the guides and course tools to Google Drive so that they're usable across all of your devices and easier to use than .pdfs!

April 9th, 2019: What's new in version 6.2?

You all are amazing! We want to harness the collective power of the Career Hacking™ community to make the course better for you and other future students, so we've added the ability for you to contribute your ideas related to new content and course features through a simple, anonymous feedback mechanism. Thanks for working with us to make your learning experience awesome!

June 21st, 2019: What's new in version 6.3? We've just made a HUGE upgrade to your course. Specifically, we:

Remastered all videos in the course. We realize that, over the years, we exported videos with varying volume levels. This was causing some of you to have to frequently adjust the volume settings on your playback devices, so Davis spent time remastering the volume across the entire Career Hacking™ learning experience.

We've heard many of you ask for additional support with mid and later-life career changes, so Davis spent quite a lot of time creating a comprehensive presentation specifically tailored to the needs of people going through a mid or later-life career change. You can find this presentation in the text lecture where all of the course resources are listed and in a special optional lecture in the career strategy section of the course.

The LinkedIn® Power Game is now a fundamental part of your learning experience. Previously, it was an optional video. We did this because being able to engage in professional networking on LinkedIn® is increasingly important for many careers.

Davis migrated two videos that were previously presented in-stream in the course to optional videos. The first video that has been converted to optional viewing is one on tips for people going into a coding interview and the second is for Career Hackers looking to get a US Visa. Because these are specialized scenarios, we want to make sure that they're taken by those who need them, not everyone who participates in Career Hacking™.

November 1, 2019: What's new in version 6.4?

You've asked and we've delivered! Career Hacking™ is now fully closed captioned in English so that you can clearly understand key Career Hacking™ concepts and so that students whose first language isn't English can have a fuller learning experience and develop their English skills while taking the course!

We're introducing a suite of Voices from the Field lectures. This lecture style is something that Davis learned while participating in Harvard's Leaders of Learning program. In each lecture, we pose an important career management question to experts with a variety of professional expertise and backgrounds so that you can get multiple informed viewpoints on these topics. In this update, we feature experts with experience in technical recruiting, in placing candidates looking for work after receiving professional certificates, in helping MBA graduates get jobs, in coaching executives in Silicon Valley, and in breaking into the financial services sector. Thanks for joining us in the Career Hacking™ course!

January 4, 2020: What's new in version 6.5?

When you're searching for a job, keeping records of your applications and managing your professional network are super important. Previously, we showed you how to take care of these problems using Podio® as your "Job Search CRM" platform. However, Podio® is really designed to be used by teams for much more complex activities, so Davis Jones, this course's designer, built a custom tool for Career Hacking™ participants that's built on top of Google Sheets and Google Apps Script. It's called the Career Hacking™ Hub. This free software keeps all of your information private (essentially, it's a modified Google Sheet that you own), and it pairs perfectly with what you learn in your Career Hacking™ learning experience. You should find this tool convenient, free, and helpful. You can learn more about it inside the course. We're always trying to add value for you and to support your success! Welcome to Career Hacking™ 6.5.

January 14, 2020: What's new in version 6.5.1?

Your fellow Career Hacker David Williamson contributed a valuable new career hack related to uncovering small and medium-sized businesses who don't often advertise higher-level positions publicly. It's been added in the description of the "Hidden Job Market" module. Thanks David!

March 13th, 2020: What's new in version 6.5.2?

You'll find a new SideBySide that walks you through using the new Career Hacking™ Hub App. This should enable you to get up and running with the newest technology feature of the Career Hacking™ course quickly!

April 20th, 2020: What's new in version 6.5.3?

We've started responding to the Coronavirus pandemic by adding additional resources to your Career Hacking™ experience.
What to Look for in Trading Software
Not sure where to start? Take a look at our must-have criteria for the best stock trading software.
Historical and real-time data. Real-time data is data and information instantaneously provided or with a short delay from the time of dissemination of information. Although many websites promise free real-time quotes, they invariably might be delayed by up to 20 minutes.



Real-time data is important for traders, as even a small variance between the quote and the actual price of the security may lead to profit trimming or even a loss.

Historical quotes are also important, as the price of a security moves in identifiable patterns and trends which tend to repeat over time.
Analytical methods and strategies. In active trading, as opposed to a long-term buy-and-hold strategy, traders use several strategies, including day trading and swing trading. In day trading, the position is closed out within the same day. Swing trading involves holding a security for one to several days in a bid to profit on the swings or price changes.



Usually, swing traders use some set rules drawn up based on fundamental or technical analysis, or both. Trading software offers traders the power to control and manage open positions. Some of the order types are market order (buy/sell at current price) or pending order (where transaction goes through at a predetermined price). A pending order can be a buy limit, buy stop, sell limit or sell stop. A trader can also attach a stop loss or take profit order to a pending order.
Live and breaking news. The market is fickle and it moves on a host of developments, including economics, geopolitics and corporate news. Since stocks are highly volatile, so profit-making requires traders to react instantaneously to market-moving news through a live news source.
Stock screener.

Stock screeners are tools used by traders to filter stocks based on some user-defined criteria.
Backtesting software.

This allows testing of a given trading strategy using historical data, which serves as a method for verifying the effectiveness of the strategy. It is simulating the trading strategy over a specific period of time and then analyzing the results from the perspective of return and risk.
Before You Create an Account
Specific trading needs require you to answer a few questions about yourself. Are you a long- or short term investing/day trader? A swing trader/quantitative trader or scalper using automated trading software? For the most part, some things remain consistent:
Features that are easy to locate
Functionalities that are sufficient for your trading needs
Stability of the platform (ensuring that it works on your computer without crashing)
Ease of use
Good support from the software vendor
Cost
Find Your Stock Trading Software Now
Determine your trading priorities, and use our guide to compare stock trading software options. The market offers a platform to fit every need. Start with our top picks to find your stock trading software today.
Frequently Asked Questions
Is there good trading software for beginners?
There are several, including etrade and TD Ameritrade.
Answer Link
Is there trading software professionals use?
Professionals are using Benzinga Pro, TradeStation and TD Ameritrade.
Answer Link