Did Lumber Liquidators Know An Investigation Was Coming?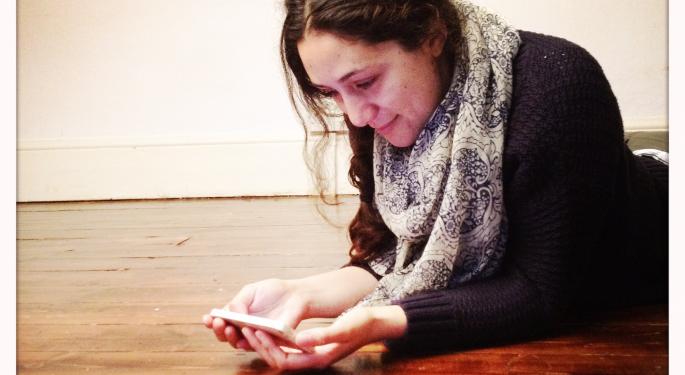 This is the second of a three-part series.
Part 1 can be found here. To get part 3, add Lumber Liquidators to your portfolio watchlist here.
Barely six months before a "60 Minutes" report came out claiming that Lumber Liquidators Holdings Inc (NYSE: LL) laminate flooring from China had harmful and illegal levels of formaldehyde, the company was ramping up its compliance department, a source close to Lumber Liquidators told Benzinga.
The source added that Lumber Liquidators had started improving internal processes because it was aware that things like the "60 Minutes" report were coming down the pipeline.
"They were moving people into compliance roles, shifting the way they did compliance and being smart about it because they had gotten wind of things like this coming down the road," the source said.
The source close to Lumber Liquidators feels that it's a growing company that made a small oversight of not keeping a firmer hand on its suppliers.
"There is no way that they would have intentionally, for a couple of points extra on margins, done anything to harm people in that kind of way," the source said.
The source added that the sentiment at Lumber Liquidators right now is genuine concern that the company made a mistake and wants to fix it.
"I think at the end of the day take the company needs to take ownership for the mistake, even if it was an oversight, is essential just kind of re-generate confidence in the market," the source said.
Responding To Lawsuits
The law firm of Lozeau Drury LLP filed its first suit against Lumber Liquidators in July of 2014 under a California proposition that products containing significant amounts of cancer-causing chemicals must have a warning labels.
Richard Drury, a partner at the firm, told Benzinga that the core board tested from Lumber Liquidators Chinese-manufactured laminate was, on average, six times above the California Code of Regulations standard.
The laminate that was sourced from North America, on the other hand, passed with flying colors.
In September, the company's chief compliance officer, Ray Cotton, was promoted from vice president to senior vice president. His new role included being responsible for developing and overseeing Lumber Liquidators' sourcing and product compliance policies.
Related Link: Exclusive: The First Lawsuit Against Lumber Liquidators
For context, Cotton was hired at Lumber Liquidators in November 2013, just one month after the headquarters were raided by federal U.S. law-enforcement officials. This was also a sourcing-related issue, where the officials were looking for evidence that Lumber Liquidators had imported wood products from forests in eastern Russia that have endangered Siberian tigers, according to The Wall Street Journal. That investigation is still ongoing, the company said in late 2014.
Separately, Lumber Liquidators told the WSJ in December that it was building a compliance team in China (where Drury said the unsafe laminate was manufactured). That same month, Lozeau Drury filed a second lawsuit against the company under the CARB formaldehyde regulations.
When asked if the company bolstered its compliance department as a preventive measure to the lawsuits, Drury told Benzinga it was probable.
"In response to our lawsuit, they filed a declarations from the Chief Compliance Officer Ray Cotton basically saying 'Hey, we have a compliance person, and he is trying to take care of any issues. There are no issues, but if there are, he will figure it out,'" Drury explained. "[The expanded compliance department] seems to be in response to our case, but I don't know for sure."
Benzinga reached out to Lumber Liquidators for a comment about newly built-up compliance department, but was referred to a press release.
Responding To Government Investigations
Last Wednesday, the U.S. Consumer Product Safety Commission said that Lumber Liquidators is fully cooperating with an investigation of its products.
Wayne State University Professor of Law Peter Henning, who specializes in corporate law, told Benzinga that the first thing a company does when it thinks it might face a government investigation for wrongdoing is hire a law firm to conduct an internal investigation that can be turned over to authorities.
"I haven't seen anywhere that Lumber Liquidators has hired a major law firm, but it would not surprise me if they have," Henning said. The source close to Lumber Liquidators believes that in-house counsel was working on this, and was not aware of an outside firm responding to the suits.
For a short-term solution, Henning explained that a company will beef up compliance to show that the problem will not happen again.
"For companies, you need to come in and say 'See we have changed, and we changed even before you showed up. That shows we are good guys, good people, a good company and good corporate citizens,'" Henning said.
Henning added that a company like Lumber Liquidators needs to be cautious of what it says to government agencies conducting investigations because if it makes an admission of wrongdoing to the Environmental Protection Agency, for example, that can be used by the private plaintiffs in lawsuits against the company.
Everyone is in wait-and-see mode for Lumber Liquidators, Henning said, because any government investigation will be disclosed in the first quarter earnings report, if not sooner.
Stay tuned for the third part of this series -- which will evaluate if this is the perfect buying opportunity for investors -- by logging in and adding LL to your portfolio watchlist here.
Posted-In: compliance lumber liquidators Peter Henning Richard Drury Wall Street JournalExclusives Media Best of Benzinga
View Comments and Join the Discussion!