Cramer: Brand Loyalty To FANG Companies As Strong As Ever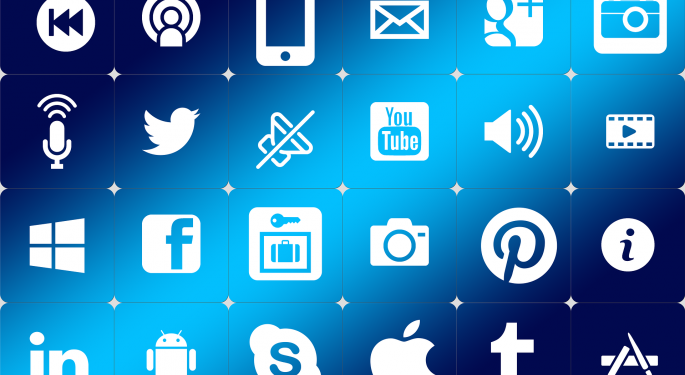 Only a small handful of companies can boast having large amount of brand loyalty from customers. The FANG group, an acronym CNBC's Jim Cramer coined to group together Facebook Inc (NASDAQ: FB), Amazon.com, Inc. (NASDAQ: AMZN), Netflix, Inc. (NASDAQ: NFLX), and Alphabet Inc (NASDAQ: GOOG) (NASDAQ: GOOGL), are among the few whose status reigns supreme.
What You Need To Know
Decades ago consumers shopped at their favorite store and stuck to their favorite brands for all aspects of their lives, Cramer said during his "Mad Money" show Tuesday. For instance, many consumers used one brand of deodorant, shopped at one drug store and bought one particular car brand. Today, consumers couldn't care less about brands but they do care about searching for items on Google and Amazon for the best deals.
Netflix is a must have for consumers, especially when considering the fact that going to out to see one movie could end up costing the same as a three-month subscription to Netflix with unlimited access to the library, Cramer said.
As such, it's important to understand how the new generation thinks as it is them that will be dictating how business functions for the coming decades. Of course there are more than just four companies that boast loyalty and thankfully there is a simple rule to identify what brands are popular: if it's "worth posing with on Instagram."
Why It's Important
Stretching the A in FANG to include Apple Inc. (NASDAQ: AAPL) is a logical decision, Cramer said. After all, many investors and pundits are talking about the demise of Apple on their iPhone which may signal the company has "such staying power."
What's Next?
"If you're looking for long-term themes you can fall back on when the market's unsettled, remember that the baby boomers no longer rule the earth," Cramer said. "The millennials are inheriting it as we speak, and the handful of companies that they like — and they really only like a handful — are the only ones that really benefit from any kind of brand loyalty here. That's going to be the story for years to come."
Related Links:
Cramer: The Bull Run Is 'Genuine'
'PE FANG' Is The New 'FANG,' Says Internet Analyst Mark Mahaney
View Comments and Join the Discussion!
Posted-In: Brand Loyalty FAANG FANG Instagram Mad Money millennials Jim CramerMedia Best of Benzinga