Exclusive: Caesarstone CEO Yos Shiran Talks Countertops, Shares Business Outlook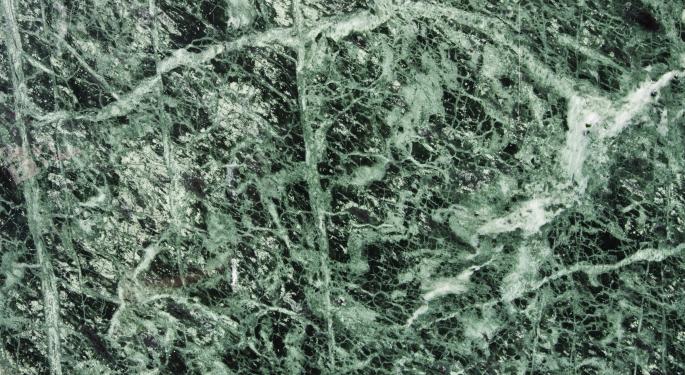 Caesarstone (NASDAQ: CSTE) CEO Yos Shiran laid out his business and its opportunities in an exclusive interview with Benzinga.
The United States has been a massive growth driver for Caesarstone. From 2011 to 2013, the U.S. jumped from making up 23 percent to 34.6 percent of the sales mix. Shiran explained that the domestic production facility will increase responsiveness and may eventually lead to cost savings as the firm changes how it can source materials; no major savings are immediately expected.
Since its IPO in the middle of 2012, shares of the engineered quartz producer are up 330 percent as the company makes its name in the public marketspace. Regarding the quick jump in share price, Shiran stated that, "today the story is better understood and appreciated by investors."
Related Link: Exclusive: Evoke Pharma CEO Dave Gonyer Explains Opportunities
Caesarstone produces quartz slabs, the majority of which are used for kitchen countertops. Naturally, much of Caesarstones' sales are driven by new construction, but roughly half of its revenue is from remodelings.
Caesarstones' engineered surfaces are widely renowned for their quality.
"If you compare the characteristics of a Caesarstone countertop to a granite countertop, marble or laminate," said Shiran, "you get to the conclusion that this is the best solution." A couple of the reasons Shiran listed are low maintenance and long-lasting aesthetic appeal.
Expediting growth is the launch of the premium Super-Natural line. Selling at a higher price, the product brings in larger margins.
"People like the look of marble, but they understand that marble is not the right product for a countertop," Shiran continued. "It chips, it stains, it costs a lot of money and can give you a headache. With our ability to generate a product that looks and feels like marble, but is made out of quartz, we get an ergonomic solution for those kind of customers."
The line's success has led Caesarstone to develop additional marble and other granite designs. During the most recent earnings call, Shiran commented, "I think as usual it's difficult for us to provide information specifically about the Super-natural. What we can say is that this is getting more and more important for the company."
Along with share price, Caesarstone's sales growth has been explosive. Sales are up 23.5 percent year-over-year for the most recent quarter, leading to a 26.2 percent jump in earnings.
Shares of the company closed Monday at $47.41.
Posted-In: marble Quartz Yos Shiran Jim CramerInterview Best of Benzinga
View Comments and Join the Discussion!