Jeff Gundlach Believes Yields Are Going Higher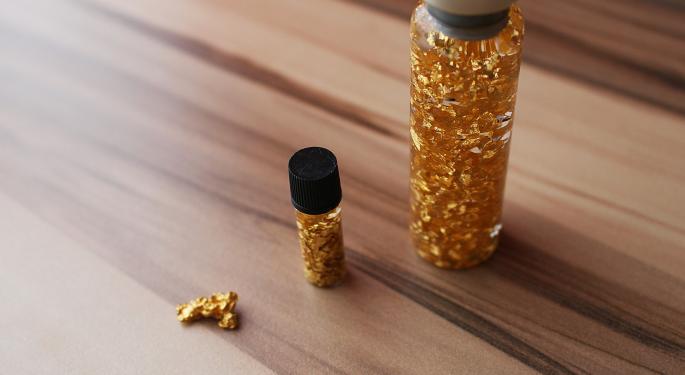 Jeff Gundlach, the CEO of DoubleLine Capital, said on CNBC's "Fast Money Halftime Report" that yields are going to break out on the upside. He explained that he is watching the ratio of copper to gold, which gives a pretty good indication of a short-term direction for yields.
The copper to gold ratio hit its high of the year and high year over year Tuesday. When the ratio is rising, it is usually suggestive that something is going on with the economy that is inflationary or economically strong, said Gundlach. The current direction of the copper-gold ratio suggests that yields are going to break out on the upside.
Gundlach added that the real key is in the German 10-year Bund, which seems to be trying to go higher, but it is pegged at the same time. It started the year at 25 basis points and it wasn't changing at all. Then it suddenly jumped to 50 basis points. Gundlach believes that German 10-year Bund should not be at 50 basis points, while the U.S. 10-year is at 2.3 percent, because the economic facts are not very different between the eurozone and the United States.
The inflation rate in Germany is the same as the inflation rate in the United States, and the GDP is also similar in two countries. Services PMI and manufacturing PMI are stronger in Germany than in the United States. Gundlach believes that the policy in the eurozone is going to have to change.
View Comments and Join the Discussion!
Posted-In: CNBC CopperEurozone Commodities Forex Markets Movers Media