Gartman On Oil Prices: Expect Further Downside Due To Contango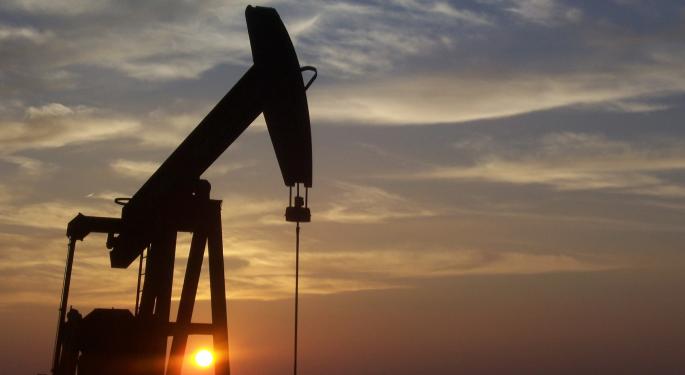 Dennis Gartman, editor and publisher of "The Gartman Letter," is known for shifting his stance on oil from bull to bear given the highly volatile and constantly changing factors that determine the price of oil.
For instance, Gartman's 2016 call that oil won't trade above $44 per barrel in his lifetime was on the wrong side of the trade. More so, his 2014 bullish call on oil above $100 per barrel was also a longer-term losing trade.
More recently, Gartman said in June of 2016 that at $49 per barrel he will cover his short position and go long crude. This trade would have resulted in a negative 12-percent one-month return.
The Latest Call: Bear
On Monday, the United States Oil Fund LP (ETF) (NYSE: USO) was trading lower by around 1.50 percent as the price of oil was hit by geopolitical tensions between Saudi Arabia and Qatar, not to mention continued uncertainty over the recently expanded OPEC agreement to limit oil supply.
Oil prices are destined to continue drifting lower, Gartman said during CNBC's "Squawk Box" segment on Monday. The reason for this can be seen in the term structure of oil prices. Specifically, oil prices are trading in "contango" — a term that describes a scenario where the future price of a commodity is higher than the spot price.
Oil trading in contango indicates there is an abundance of crude supply and/or a lack of demand, Gartman explained. Until the contango is reversed then there is little reason to expect oil prices to move higher.
Natural Gas Prices Also Under Pressure
Following oil prices' move lower are natural gas prices, but for different reasons.
Natural gas is a much cleaner, not to mention cheaper alternative to coal and has been embraced by many consumers. But while this shift continues to happen, natural gas prices from the Marcellus Shale formation have traded in the negative numbers just to "keep the wells alive."
"Fracking has done this, horizontal drilling has done this," Gartman concluded. "Better technology, better geology has done this. It's going to be very difficult for Nat Gas prices to ever get much above $4 per MBtu again. There's just an abundance of natural gas and it's not going to stop."
Related Links:
The Technician's Playbook: Exxon Mobil Revisits Long-Term Support Level
View Comments and Join the Discussion!
Posted-In: News Emerging Markets Futures Commodities Politics Topics Global Top Stories Best of Benzinga