Andrew Left Doubles Down On Wayfair Thesis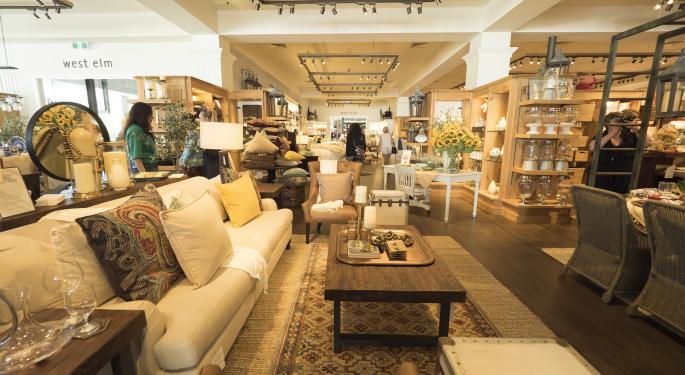 Shares of Wayfair Inc (NYSE: W) are trading near all-time highs, which is good news for stockholders but bad news for short sellers.
One of the most notable short sellers on Wall Street, Citron Research, has been short the company since 2015 and made the case to Benzinga on Tuesday why he isn't throwing in the towel on his thesis.
"[The] company will never make money," Citron's Andrew Left told Benzinga in response to the company's first-quarter earnings report. He said the report shows management is "literally just buying revenue."
On Wednesday, Left double-downed on his case against Wayfair during CNBC's "Halftime Report" segment.
According to Left, it's "wonderful" that Wayfair's stock is trading near all-time highs as it could signal the beginning of the end for the company. He emphasized the fact that Wayfair's business has been benefiting from a lack of competition from Amazon.com, Inc. (NASDAQ: AMZN) and Wal-Mart Stores Inc (NYSE: WMT).
"I have [Amazon' CEO] Jeff Bezos and I have Marc Lore from Wal-Mart who have not yet competed in this space but have said 'we are going to start getting more aggressive on furniture'," Left emphasized. "They are working for me."
With that said, Left "doesn't care" where the stock is trading at right now and he is looking forward to the next 12 months when the competitive landscape will likely be very different with the potential entrance of retail's two biggest giants.
Left did acknowledge his timing on Wayfair has been a mistake, but that's "fine."
See Also:
Citron Research's Profanity-Filled Tweet Against Wayfair
Citron Investigation Reveals FleetCor Fee Scheme, Bets It Could Get Into The Criminal Round
Posted-In: Andrew Left Citron Citron Research CNBC Halftime Report Jeff BezosShort Sellers Media Best of Benzinga
View Comments and Join the Discussion!