The Stock Market Is Strange And This Stat Proves It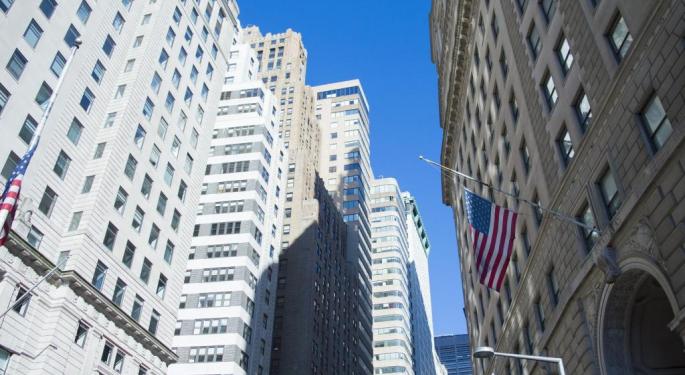 Here's an interesting fact about the state of the stock market, courtesy of CNBC's "Trading Nation."
Going back to the time when the Dow Jones Industrial Average crossed the 10,000 mark for the first time ever, there were more trading sessions when the index rose or fell 100 points compared to 2017. Specifically, the Dow gained or lost at least 100 points in one trading session just 13 times so far in 2017, which translates to roughly one out of four days.
But back in 1999, a 100-point swing occurred more than one out of every three trading sessions - despite the fact that the index was roughly half the size it was then compared to today.
In fact, ever since the Dow crossed the 20,000 mark, many investors and experts suggested a 100-point swing is no longer newsworthy. But the opposite could hold true as absence of 100-point trading sessions is very much newsworthy.
Possible Explanation
Dennis Davitt of Harvest Volatility Management had a simple explanation to explain this unusual trend.
Davitt said stocks were considerably more volatile back in 1999 as many names were trading at very high P/E multiples. In addition, investors as a group made use of a lot of leverage to add to their positions.
However, stocks today are trading at reasonable P/E multiples and the amount of leverage used by investors is perhaps at its lowest levels in decades due to the high amount of regulations.
On the other hand, Matt Maley, Miller Tabak's equity strategist, told CNBC that as some stock groups move higher, others move lower and this is merely an offsetting factor. This is the reason why the Dow isn't ending a trading session with a big move but at some point "this will all change" and the market will eventually "go back to a more volatile market."
"It always does!," he emphasized.
See Also:
How Does The Rush To Dow 20K Compare To Dow 10K?
Posted-In: CNBC Dennis Davitt Dow 10K Dow 20K Dow Jones Industrial Average Trading NationMarkets Media Best of Benzinga
View Comments and Join the Discussion!