Netflix + Domino's = Winning Combination For Shareholders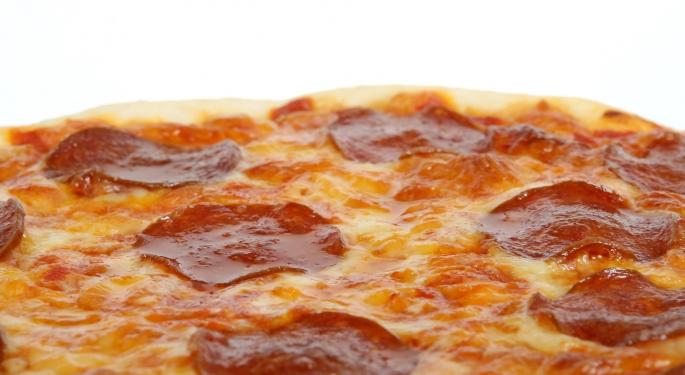 Netflix, Inc. (NASDAQ: NFLX) has gained more than 700 percent over the past five years, while shares of Domino's Pizza, Inc. (NYSE: DPZ) are higher by nearly 450 percent over the same time period.
Coincidence? Not necessarily.
Chris O'Cull, a KeyBanc analyst who covers restaurant stocks, was a guest on CNBC Wednesday to discuss the relationship between Netflix and Domino's stock.
According to O'Cull, the trend within the restaurant industry has been to stay in and order food, but only companies that offer a compelling product are benefiting.
O'Cull stated Domino's is winning over customers through continuous innovation and advanced digital ordering platform - not to mention the proposition of ordering two items for $5.99 each.
"That message has been on track and continues to resonate with consumers," the analyst added.
What About Dine-In Restaurants?
The analyst was then asked if Netflix is hurting the dine-in portion of the restaurant sector as consumers want to stay in and binge on Netflix instead of going out.
He answered that while this may be a factor, there are other trends hurting the industry. Specifically, the average age of a restaurant customer is between 35 and 54 and this demographic group has been declining in size over the past 10 years.
Meanwhile, the millennial demographic has a different preference in food options as they typically prefer healthier dining out options.
View Comments and Join the Discussion!
Posted-In: Chris OCull CNBC food stockRestaurants Tech Media General