Wal-Mart's Comeback Is The Real Deal, Retail Pro Says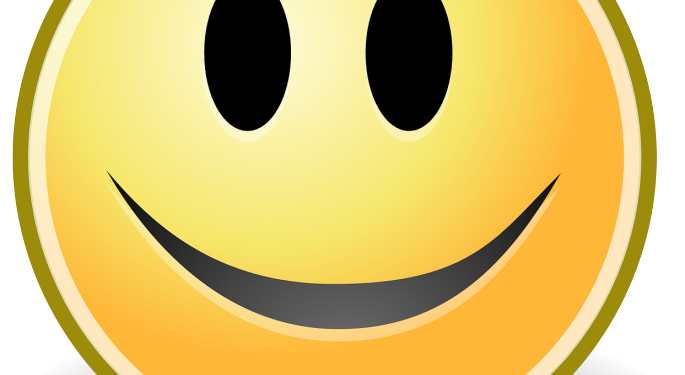 Jan Kniffen, retailing expert and veteran, was a guest on CNBC's "Squawk Box" segment to explain why he thinks Wal-Mart Stores, Inc. (NYSE: WMT)'s turnaround is the real deal.
Kniffen started off by stating Wal-Mart is now running the business "much better than they did," as management is doing a "much better job" in key areas of growth such as grocery, the consumables part of the business.
Kniffen added that Wal-Mart stores are now "more shopable" today than they have been over the past 20 years. However, most important to Wal-Mart's business is the fact that their pricing is now better today than it ever was.
Related Link: Wal-Mart Founders Children Sell ~$309 Million In Wal-Mart Shares
The major question investors are asking is if Wal-Mart is seeing similar success online as it is in the stores. Unfortunately, Kniffen doesn't think this is the case and its online business is the most disappointing aspect of the company.
Kniffen pointed out that Wal-Mart's online business only grew 7 percent in the most recent quarter versus double digit gains at Target Corporation (NYSE: TGT) and Amazon.com, Inc. (NASDAQ: AMZN).
Finally, Wal-Mart's equivalent to Amazon Prime, ShippingPass, is offered to consumers at $49 a year versus Amazon's $99 a year membership fee. Kniffen argued this "will help" Wal-Mart's online business as will its ongoing initiative to invest "a fortune" to make its online business better.
Bottom line, Kniffen is optimistic Wal-Mart's stock will test new all-time highs in the future.
Posted-In: Amazon Prime CNBC CNBC Jan Kniffen Squawk Box Wal-Mart Online Wal-Mart ShippingPassMedia Best of Benzinga
View Comments and Join the Discussion!