Bloomberg's Auto Expert Talks About Tesla's Latest Controversy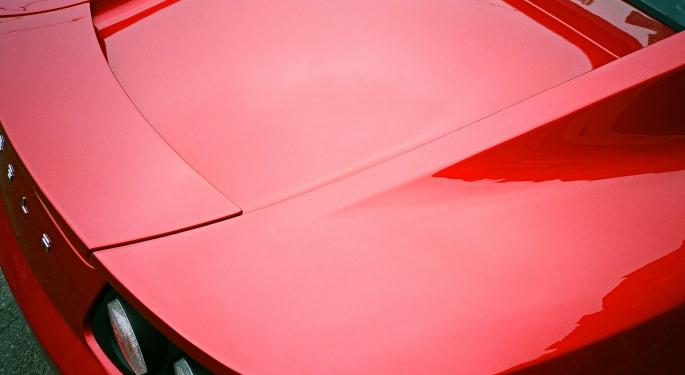 Tesla Motors Inc (NASDAQ: TSLA) is facing controversy and the company is trying to deflect attention away.
The electric car marker is being investigated by the U.S. National Highway Traffic Safety Administration over a potential suspension issue in its Model S sedan. Perhaps more troubling is a report from Edward Niedermyer on Dailykanban that Tesla is actively trying to cover up issues with its cars and force its customers not to reach out to the NHTSA.
Related Link: Tesla Tries To Debunk Alleged Coverup
Bloomberg News' auto expert Jamie Butters explained what's so controversial during Friday's "Bloomberg GO" segment.
According to Butters, if Tesla's suspension issue is indeed a problem it would be a problem but one that's "manageable because it isn't like Tesla has millions and millions of vehicles on the road" that would require repairs.
However, the bigger issue is Tesla's form it asks clients to sign which the company calls a "Goodwill Agreement." As part of this agreement, it's alleged Tesla would voluntarily fix a car that's not under warranty in exchange for the client's promise not to report safety concerns to regulatory bodies.
Butters noted this wouldn't be legal and Tesla itself denies any legal wrongdoing.
"Tesla needs to be a lot more careful with their language going forward or they will find themselves certainly in trouble with NHTSA," he concluded.
Posted-In: Bloomberg Bloomberg Go CNBC Edward Niedermyer Jamie ButtersNews Legal Media Best of Benzinga
View Comments and Join the Discussion!