Delta's CEO Talks Ongoing Battle Against Gulf Nations Airlines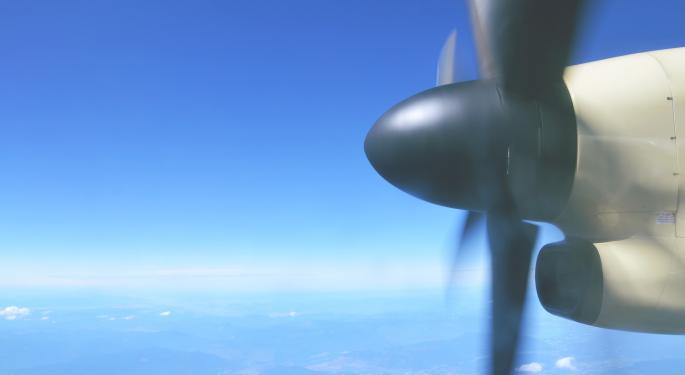 Ed Bastian, Chief Executive Officer of Delta Air Lines, Inc. (NYSE: DAL) discussed various challenges facing the airline industry with a particular focus on subsidies that Gulf countries provide to their flag carrier airlines.
Speaking to Bloomberg's Erick Schatzker, Bastian said he has been very "vocal" on the ongoing dispute around subsidies. He added that "Washington needs to pay attention" as there are "international barriers that need to be erected."
Bastian previously pointed out that there are three carriers based in the United Arab Emirates and Qatar that boast more international wide-bodies on order than every U.S. and Chinese air carrier combined. He further noted the combined population of the region is equivalent to that of Rhode Island.
"How is that possible?" he previously said. "It is not possible without some type of aid. I am equally frustrated and equally engaged in the debate."
Carriers based in the Gulf have received about $42 billion in aid over the past 10 years, Bloomberg noted in a report dated March 2015.
U.S. airlines have been lobbying the U.S. government to take a closer look at the Open Skies agreements that allow the Gulf airlines access to U.S. airports, the Bloomberg report added.
"We need to keep the attention on this," he told Bloomberg on Monday. "This is going to be a long-term battle. There is not an easy solution to this. We want the state department to enter into consultations with their colleagues."
The executive concluded the U.S. airline industry, particularly Delta, is "tied with two arms behind your back" and this is "not fair."
Posted-In: airline stocks Bloomberg CNBC Delta Air Lines Ed Bastian Erick SchatzkerMarkets Media Best of Benzinga
View Comments and Join the Discussion!