Hewlett-Packard CEO Optimistic, But Agrees: HP Inc. Is In For 'Difficult Quarters'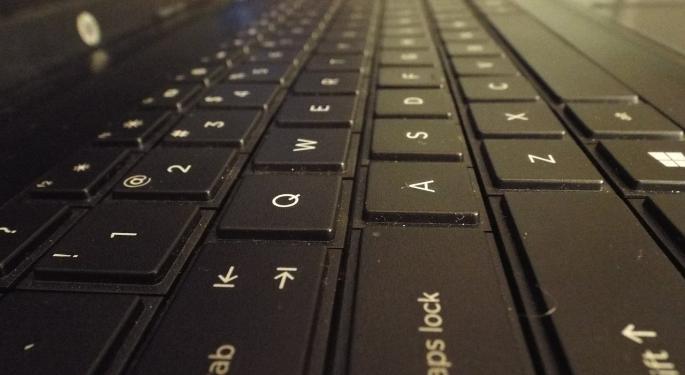 Hewlett-Packard Company (NYSE: HPQ) reported mixed second-quarter results on Thursday post the market closing, following which the company's stock opened strong on Friday. Meg Whitman, Hewlett-Packard CEO, was on CNBC with Jim Cramer recently to weigh in on the company's results and discuss the split that'll happen near the year end.
'Nice Story On The Enterprise Group'
"I'd say, overall the company had a good quarter with a lot of progress on many fronts," Whitman began. "The highlight was Enterprise Group, which is our server, storage, networking, converged infrastructure part of the business, cloud part of the business, and that performed very well. Two (2) percent growth in as reported and 7 percent growth in constant currency."
She continued, "And industry standard servers was a remarkable 15 percent growth in constant currency. But we also saw strength in storage, networking, converged infrastructure. Our all-flash array was up 400 percent. So, really nice story on the Enterprise Group."
Related Link: Cantor Fitzgerald: HP Split Won't Eliminate Challenges
HP Inc.
Whitman was asked if the split would lead to creation of two businesses where the enterprise side will experience high growth and the PCs and printing business will be a laggard. She replied, 'Both companies are going to have real strengths. And let's talk about the printing and personal systems side, which is going to be known as HP Inc.
"They are, that business, I mean HP is the leader in worldwide commercial PC share, number two in overall share in PCs and that business – depending on what happens with Windows 10 – we think is actually going to come back over the long-term, but there's going to be a couple of difficult quarters ahead," Whitman remarked.
Image Credit: Public Domain
Posted-In: CNBC HP Inc. Meg Whitman Windows 10 Jim CramerMedia
View Comments and Join the Discussion!