Cypress Semiconductor CEO: Sector Consolidation Is Driven By Costs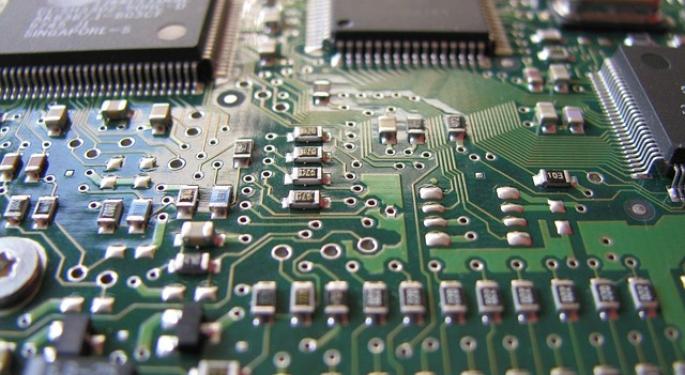 With 10 big mergers having taken place in the last two years, there's no industry except perhaps healthcare that's consolidating at the pace of semiconductors. While some see it as a sign of the industry maturing, others perceive it as the only resort for semiconductor companies to keep growing.
Cypress Semiconductor Corporation (NASDAQ: CY) CEO Thurman J. Rodgers was on Fox Business News recently to discuss the consolidation happening within the industry.
Costs Driving Consolidation
"There is a consolidation [that's] going on; it's driven by costs," Rodgers began. "It's interesting. I came in this morning and my screen was all red and I have been running the company now for 30, 32 years. So, I have seen red screen days and green screen days off and on."
Related Link: MKM Previews Semiconductor Earnings
The Nuclear War Analogy
He continued, "One thing about the chip industry is that, if you analogize to a nuclear war, every time there's a nuclear war we are the furry little mammals that crawl into the ground and go underground and wait for the thing to happen and then we crawl back up and take over the earth."
Chips = Crude Oil
"Everybody has got to have chips; the new name of the game is the chips, they've got to be cheaper and more efficient, that's called consolidation today. We just put together $2 billion company; we are taking $160 million out of costs just because of synergy. And we are on the wave where— Jerry Sanders, my old boss from AMD called chips the crude oil of our economy to crude oil of electronics and that's what we do.
Image Credit: Public Domain
View Comments and Join the Discussion!
Posted-In: Fox Business News Thurman J. RodgersMedia