$22/Month iPhones: Sprint's Plan To Make Money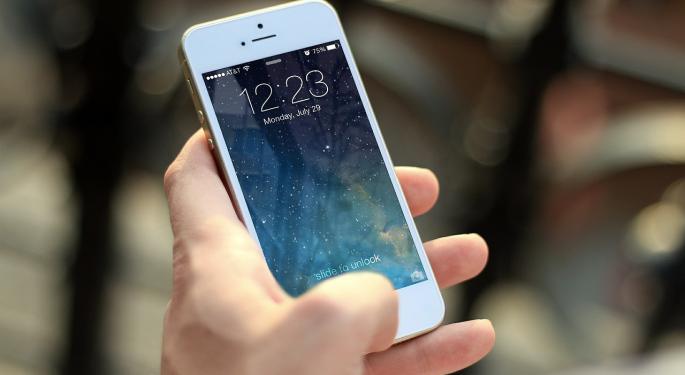 Shares of Sprint Corp (NYSE: S) have seen an astonishing rise of almost 40 percent in the last four trading sessions. Over 10 percent of those gains came on Monday when the company announced a new deal "iPhone Fever," under which its customers can get the latest iPhone for only $22 a month.
Marcelo Claure, Sprint CEO, was on CNBC Tuesday to discuss this deal and the company's plans to shift to an all-lease model.
New Goal
"Our new goal is basically to change the way American consumers will get their mobile phone," Claure said. "We have done a lot of research; we have talked to a lot of customers and what they told us [is] that probably one of the most frustrating thing in this industry is the fact that new technology gets released every year."
Related Link: Jim Cramer Shares His Thoughts On Twitter And Sprint
He continued, "There is an iPhone that has been released for the last few years every single year, and (Samsung's) Galaxy. However, customers sign a two-year contract, whether it's a financing contract or a subsidy contract. And most customers cannot get their phone when the new technology, new phone comes out. So, we are changing that."
Tremendously Accretive
Claure was asked if company finances would be impacted by giving iPhones at $22 per month and how it plans to make money with this program. He replied, "What we found is there is a huge market for customers who cannot afford to buy a new iPhone, but would love to get their hands on a device that's less than a year old. So, once we manage this whole ecosystem, this is tremendously accretive for Sprint."
Image Credit: Public Domain
Posted-In: CNBC Galaxy iPhone Marcelo Claure SamsungTech Media
View Comments and Join the Discussion!