FireEye Disproves Notion Of Palo Alto Competition, Says 'Best Is Yet To Come'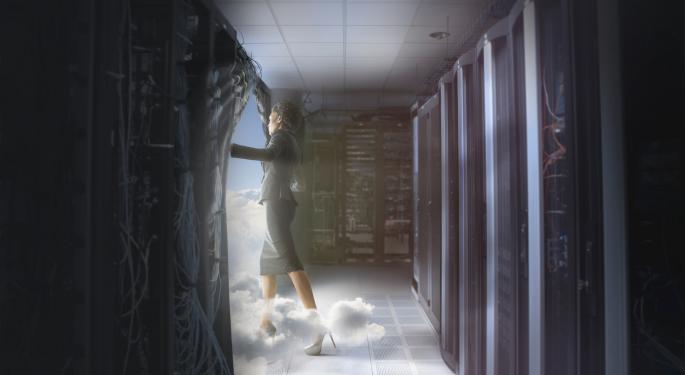 FireEye Inc (NASDAQ: FEYE) reported record second-quarter results post the market closing on Thursday. Revenue for the quarter jumped 56 percent year-over-year to $147.2 million and came above analysts' projection of $143 million, while EPS loss narrowed down to $0.41 from an EPS loss of $0.55 the company reported for the same quarter last year.
However, even after the brilliant results, FireEye's stock traded lower in after-market trading due to the company's announcement that CFO Michael Sheridan would be leaving the company and would be replaced by Frank Verdecanna on an interim basis.
David DeWalt, FireEye chairman and CEO, was interviewed by CNBC's Jim Cramer on "Mad Money" recently. In the interview, DeWalt weighed in on the company's results and discussed the competition from Palo Alto Networks Inc (NYSE: PANW).
Related Link: FireEye CFO Departure "Masks Good Q3," Barclays Says
'The Best Is Yet To Come'
"If you look at even just the second-half guidance alone, we have a run rate well over a billion dollars in sales," DeWalt began. "Obviously, we had a very strong quarter overall; 57 percent growth on the top line, 77 percent deferred revenue growth, industry growth was great, geography growth was great, the portfolio was diversified and we are positive cash flow for the first time."
He continued, "So, we are clicking on all cylinders. The mandate in FireEye acquisition has proven itself to get better and better every quarter and, I think, the best is yet to come."
Doesn't Compete With Palo Alto Networks
DeWalt refuted the notion that FireEye and Palo Alto Networks compete with each other, saying, "There's lots of misperception...that we actually do compete with Palo Alto; for the most part, we do not. We have a very diversified product platform on the networks, some on the end point and the cloud services. And a lot of companies actually choose both of us.
"So, both companies are doing well. We rarely compete with Palo Alto; they are doing great as a company. But, when you really look at what FireEye is trying to do – stop threats at every part of the architecture – we really don't compete with them, we are doing quite well ourselves," DeWalt concluded.
Image Credit: Public Domain
View Comments and Join the Discussion!
Posted-In: CNBC David DeWalt Frank Verdecanna Michael Sheridan Jim CramerTop Stories Tech Media Best of Benzinga