What's Enabling T-Mobile To Steal Large Carrier's Thunder?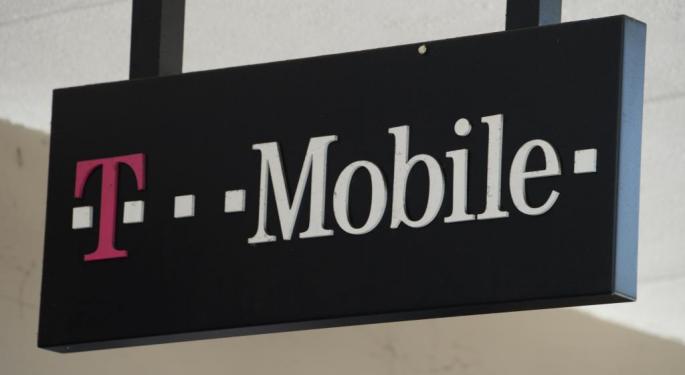 T-Mobile US Inc (NYSE: TMUS) again surprised Wall Street on Thursday by reporting much better-than-expected second-quarter numbers as well as raising the subscribers addition guidance for full year.
J. Braxton Carter, T-Mobile CFO, was on CNBC to weigh in on what's driving the company's growth.
Reasons Behind The Growth
"Well, first and foremost the foundation is the fastest 4G LTE network in the country," Carter began. "We have done a tremendous job in rolling out 4G LTE across the nation. We're now at 290 million pops. We're going to be a 300 million people covered with this network by the end of this year and that's over a million square miles of additional coverage."
Carter continued, "And that's the foundation and upon that we've applied tremendous innovation in the industry. And then applied the un-carrier strategy, which is all about sitting in the customer's chair, looking at this industry and addressing how broken it's been in the past. Hitting the customer's pain points, listening to our customers and providing tremendous innovation in the industry."
The Power Of 4G
Carter elaborated in detail how 4G has helped in T-Mobile's growth, saying, "So what's really important about 4G technology is what we have seen with the Internet going mobile and all content going to the Internet. And by having a super-fast 4G network...the benefit of that is super-fast data."
"And the majority of the data that's on our network right now is video...and by having the fastest 4G network we're able to provide very high-quality video transmission to all of our subscribers."
View Comments and Join the Discussion!
Posted-In: 4G 4G LTE CNBC J. Braxton CarterMedia Best of Benzinga