Juniper Networks CEO Busts The Myth That Enterprises Moving To Cloud Hurts The Company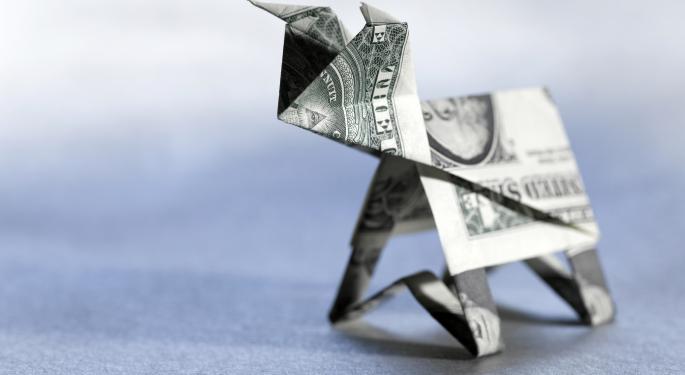 After many quarters of struggle, it seems Juniper Networks, Inc. (NYSE: JNPR) is back on track.
The company came out with better than expected results on Thursday after market closing declaring adjusted EPS of $0.56 on revenue of $1.22 billion, significantly above consensus analysts' estimates of adjusted EPS of $0.40 on revenue of $1.11 billion.
Rami Rahim, Juniper Networks CEO, was on CNBC Friday to weigh in on earnings and to discuss how businesses moving to cloud doesn't affect the company negatively.
Results Driven By Solid Diversification
"When you think about our Q2 results, which of course we are very pleased with, they were driven in fact by the solid diversification that we saw across a number of key verticals segments that includes clouds, includes cables, also includes a number of key enterprise customers that drove our business," Rahim said.
"This has been a deliberate strategy by Juniper over the last several years in fact that's now playing out very nicely. So impact, impact has been fantastic, not by accident, as a matter of our strategy."
Move Towards Cloud benefits Juniper
Rahim was asked if more enterprises moving to cloud, especially public cloud, will affect Juniper's business. He replied, "This movement towards cloud architecture and cloud service delivery is actually affecting everybody. Everybody is moving in that direction more or less. The large cloud providers obviously started there, but many of the enterprise...especially the small medium businesses are starting to move their infrastructure over to public clouds."
"Some of the larger enterprises will move to a more hybrid cloud architecture, where they develop their own clouds for their own internal applications and data sets and use some of the public cloud providers as well. All of this represents an opportunity for Juniper because at the heart of this cloud movement is in fact a high performance IP network, what we specialize in," Rahim concluded convincingly.
Posted-In: Rami Rahim VetrCNBC News Management Media Best of Benzinga
View Comments and Join the Discussion!