SAP's Mixed 2Q Earnings Explained: The Impact Of The Cloud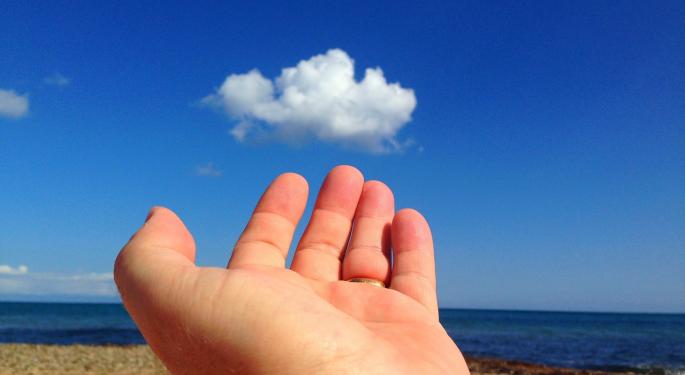 SAP SE (ADR) (NYSE: SAP) reported its second-quarter earnings on Tuesday. Although sales for the company in the quarter rose 20 percent year-over-year to approximately $5.4 billion, its operating profit margin declined to 28 percent majorly due to the cloud business.
Luka Mucic, CFO of SAP, was on CNBC Tuesday to discuss the impact of growth in the cloud on the overall margins of the company.
The Cloud Is Profitable
"First of all, let there be no doubt, our cloud business is profitable," Mucic began. "You see that actually when you take a look at our segment reporting, for example, for the business network group where we show a positive operating profit of above 15 percent.
"Of course, the mix dictates the overall company margin, but that is not a meaningful way of looking at our business prospects."
Related Link: SAP NS2 Announces Strategic Partnership With Virtustream
Different Margin Expectations
He continued, "We are looking at it one business model next to the other. So, we have clearly different effectiveness and efficiency requirements for our established software and support business, where we have been able to raise the gross margins. As well as for the cloud business where we of course have a differing, but still positive expectation for margin growth for the future years."
Cloud Margins Will Increase Over The Years
"At the moment, the high growth in the cloud has a dampening impact on overall company margins, but what counts for me at the end of the day is that we are able to make absolute money with it, and we clearly see that we will have a strong trajectory over the years to come to dramatically increase the operating profit CAGR in the cloud over our traditional on-premise business," Mucic concluded.
Image Credit: Public Domain
Posted-In: cloud CNBC Luka MucicTech Media Best of Benzinga
View Comments and Join the Discussion!