The Problem With The Apple Watch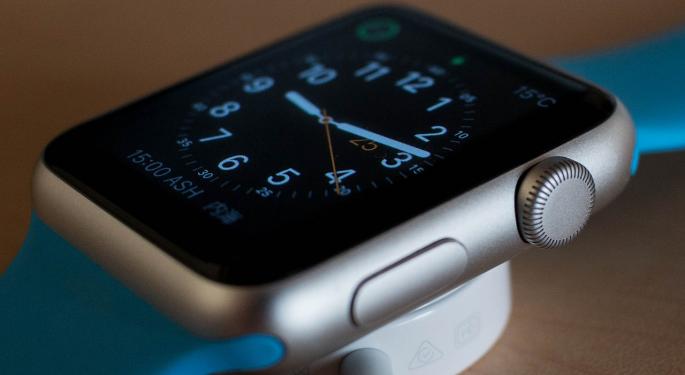 Market researcher firm Slice Intelligence recently tweeted that sales of Apple Inc. (NASDAQ: AAPL)'s Apple Watch continues to decline in the U.S. and is down 90 percent since its launch.
Nick Bilton, New York Times columnist, was on CNBC Wednesday to weigh in on this.
Wouldn't Exist If Steve Jobs Were Here
"Outside San Francisco and New York City, I don't see anyone with that device – anyone," Bilton began. "Like, travelling all across the country, I have literally not seen a single human being that is not in tech or media that has that device. And yet, I see everyone with iPhones and iPads and all these other devices. What I think is [...] this is not a finished product.
Related Link: Apple Watch Sales Are Down 90% Since It First Went On Sale
He continued, "And when people ask me if I liked the watch, I say, 'Yeah, it's great. I can get my text messages on there, my calendar alerts,' but that's it.
"There's nothing beyond that that makes me want to actually convince someone else to go on and buy it. When you ask me about the iPhone, I will. I'll tell you the camera is great and the screen and the UI. But when it comes to the watch, if Steve Jobs were alive, I don't think that product would exist in the market today."
Doesn't Seem Like An Apple Product
Bilton mentioned how the Apple Watch doesn't seem to be made or designed by Apple, "Forget that the Apple Watch existed. And if I showed you this, with a Samsung logo on it, you would believe it was from Samsung. You wouldn't say, 'No, that's an Apple device.'
"There is nothing that defines it as a beautiful Apple product."
Image Credit; Public Domain
Posted-In: CNBC New York Times Nick Bilton Samsung Slice Intelligence Steve JobsTech Media Best of Benzinga
View Comments and Join the Discussion!