Verizon + AOL = 'Number One Global Media Technology Company'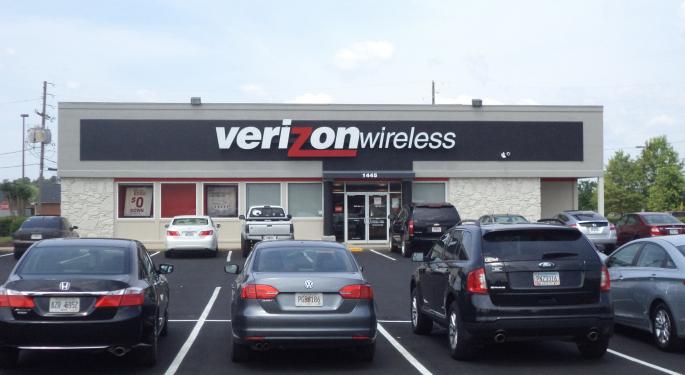 Verizon Communications Inc. (NYSE: VZ) completed its acquisition of AOL, Inc. (NYSE: AOL) on Tuesday, following which Tim Armstrong, AOL CEO, and Marni Walden, Verizon EVP, were on CNBC to discuss the future business strategy of the merged entity.
Something Very Big
"We did start out with a number of discussions around a joint venture," Walden began. "But we quickly saw that there was a vision that we both believed in where we could be the number one global media technology company, and if we put our assets together, we thought we could make something very, very big out of this."
"We have a number of assets that we've been acquiring at Verizon, and we are contributing those to this business. And we believe that this is going to be the value that we can deliver to our shareholders and the future of Verizon."
Related Link: Does A Frontier–Verizon Deal Make Sense?
Number 1 Global Media Tech Company
On what it means exactly to be the number one media technology company, Armstrong replied, "First, it starts with how big this market is in general. I think the Internet is going to add a couple of billion people to it, specifically to mobile in the next couple of years. And then there's what we call the 40–40 opportunity, which is 40 billion of dollars going to mobile and $40 billion going to video.
"And, I think from where Verizon and AOL sit, Verizon is, I think, the best network in the world and it has really bridged into media already before the AOL deal, and we are going to sit on top of Verizon with a new set of services overall.
"So, I think the vision of what we are doing is be the number one platform. It's really the number one mobile media platform in the world," Armstrong concluded.
Image Credit: By Michael Rivera (Own work) [CC BY-SA 3.0)], via Wikimedia Commons
View Comments and Join the Discussion!
Posted-In: CNBC Marni Walden Tim ArmstrongTech Media Best of Benzinga