Misfit CEO: You Just Can't Walk Into China, Translate Your App And Expect Acceptance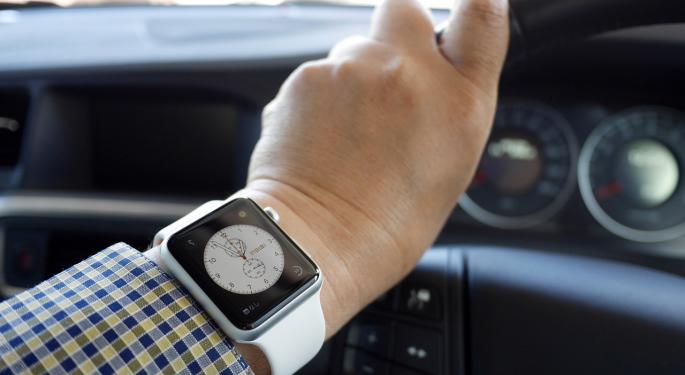 When Apple Inc. (NASDAQ: AAPL) launched its Apple Watch, the whole focus in the wearables space shifted to watches. However, wearables as a category is not restricted to watches, and there are several other integrations that are being introduced by company's like Misfit.
Sonny Vu, Misfit Wearables CEO, was on CNBC recently to discuss the current state of wearables market and how the Asian customer is different from the Western counterpart.
Beyond Sensing
"It (the wearables market) is definitely in a transition phase, where one of the most important things is really to try to find more utility out of the wearables, going beyond just sensing," Vu began. "And so that's why we introduced the other integrations that we have."
Related Link: Misfit Launches New Smart Bulb
Make It Easy
Vu was asked how Misfit finds out which integrations or the kind of wearable device the customer actually wants. He replied, "I think you just need to make it really easy. Just the press of a button and it turns on your lights instead of having to go to your app and what not.
"That was the point of these integrations, and through the Logitech Harmony Hub integration and with Ifttt you can pretty much access any Internet service or a connected hardware device out there with the Flash product. So, we are just trying to make it easy. I think that's the most important thing."
We Are There To Listen
On the difference in needs for the Asian customer versus a Western customer, Vu said, "There are some universal needs, obviously, around desire to have more convenience and to be healthier, but there are differences.
"You just can't walk into China or somewhere and just translate your app and expect to be accepted. You really have to listen to the consumers there and we partner with Xiaomi and Jingdong, because they really get the Chinese consumers, they really understand what people want there. And so we are there to listen," Vu concluded.
Image Credit: Public Domain
View Comments and Join the Discussion!
Posted-In: Apple Watch CNBC flash IFTTT Jingdong Logitech Harmony HubTech Media