Jack Dorsey - CEO Candidate For Twitter; What Happens If He Fails?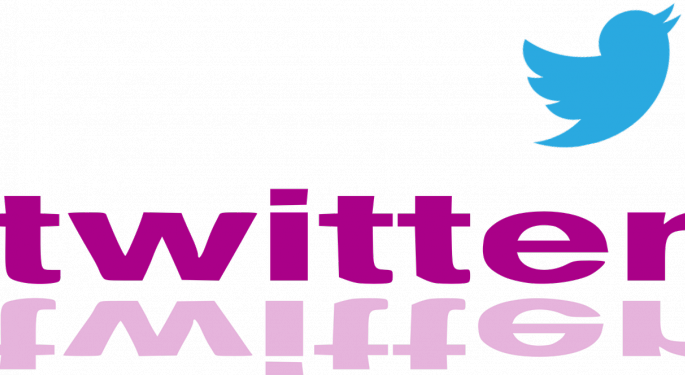 While Twitter Inc (NYSE: TWTR) has announced that Jack Dorsey will be the interim CEO of the company from July 1, Jon Steinberg, Daily Mail North America CEO, thinks there isn't any other permanent CEO candidate for Twitter.
Steinberg was on CNBC Monday to explain why he thinks so and what happens if Dorsey doesn't succeed as the interim CEO.
There Is No Other Candidate
"Jack Dorsey is the next CEO of Twitter, assuming that he does the job," Steinberg began. "I mean, Henry Blodget had a very good piece over the weekend kind of parsing it and saying that he is interim, see if he screws up or not, or if he is able to stay with it.
"I don't think there is any other CEO candidate. He is the product visionary, they have (Adam) Bain who has done a very good job on revenue. They have Anthony Noto, who is doing a very good job of putting things together."
Related Link: Twitter May Have Co-CEOs: Good Or Bad News For Shareholders?
You Want It
"So you have guy the ops guy with Noto, you have got the revenue guy in Bain," Steinberg said. "Dorsey is the product guy – whether or not he can actually make product changes, because he hasn't done any the past few times, remains to be seen.
"But I don't know if there's any possible way to parse his interview other than him saying he wants that job. You get asked, 'You want to be CEO?' you say, 'No,' or you say, 'Yes.' Saying 'I am not thinking about it,' like that just means you want it."
It Gets Bought
On whether he sees Twitter getting acquired, Steinberg said, "If the interim doesn't play out, it gets bought. It's so cheap right now. When you think of WhatsApp for $19 billion and Twitter at $24 billion, the question is who can get it regulatoryily done? Facebook – no way. Apple – definitely. Google – maybe."
Image Credit: Public Domain
Posted-In: Adam Bain Anthony Noto Apple CNBC Daily Mail North America Facebook GoogleMedia
View Comments and Join the Discussion!