Jack Dorsey On Interim CEO Position, Amplifying Momentum And 'Extreme' Excitement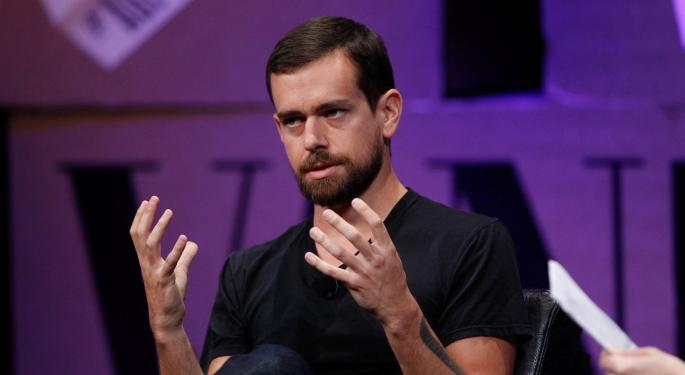 Twitter Inc (NYSE: TWTR) announced Thursday that Jack Dorsey, co-founder and chairman, will be replacing Dick Costolo as the CEO of the company temporarily beginning July 1.
Dorsey was on CNBC Friday to share what kind of interaction Twitter's board has had with Costolo and to discuss Twitter's future strategy and direction.
Amp Up The Momentum
"We have always had an open conversation with Dick (Costolo) and the leadership in the board about the next steps to the company," Dorsey began, "and we do that just in service of making sure that we are putting the company first.
Related Link: Jack Dorsey Says He's Focused On "Getting Product Out There"
"We have an extremely strong roadmap and, I think Kevin Weil (SVP of Product at Twitter) really set the tone back in November when he said, 'You'll never see a greater cadence than you will at the company in what we are about to do,' and the company keeps delivering on that.
"We did not want to interrupt that momentum; if anything we want to amplify it, because we are extremely excited about the products and new initiatives to come."
Periscope: Manifestation Of Twitter's Future
"There's been a great momentum in us shipping more and more new services, updating platforms like Fabric and also new services like Periscope, which I think is an amazing, amazing manifestation of what Twitter's future is," Dorsey added.
Related Link: From Twitter Call: Costolo Calls Jack Dorsey "Ideal" Leader
Strong And Beautiful
Dorsey was asked why he said during the announcement that there won't be any change in Twitter's strategy or direction. He replied, "Because the fundamentals and the primitives that the company is building right now and executing right now are extremely strong and beautiful and, I think it's going to be a very engaging experience.
"I can't wait for the world to see it," Dorsey concluded.
Posted-In: Dick Costolo Fabric Jack Dorsey Kevin Weil PeriscopeCNBC Media Best of Benzinga
View Comments and Join the Discussion!