'Netflix Is Like A Unicorn Made Of Pure Platinum,' Foundation Capital Proclaims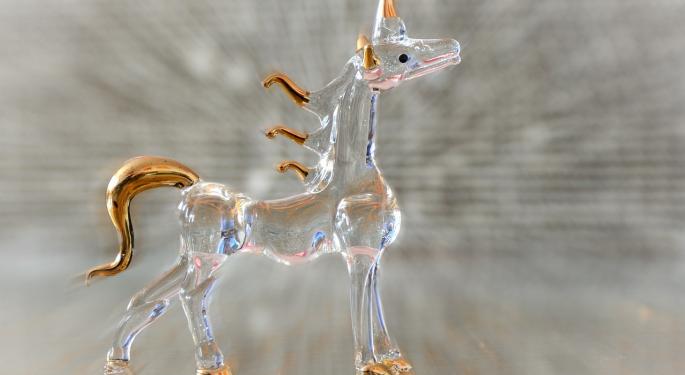 Foundation Capital invested in Netflix, Inc. (NASDAQ: NFLX) way back in 1999 when it was a small company in its early stages. Since then, Netflix has gone on to become a streaming behemoth, with its market cap recently crossing $40 billion.
Paul Holland, Foundation Capital general partner, was on CNBC Thursday to discuss how Foundation Capital invested and subsequently exited from the company.
Best Of The Best
"Netflix is the most successful investment in the history of Foundation Capital in over 20 years, as measured by market-cap," Holland said. "We have been very fortunate; we have had 25 IPOs during that time period, recently companies like LendingClub, Chegg, TubeMogul and others. And we have had many, many unicorns – but Netflix is like a unicorn made of pure platinum. It's really the best of the best, and my partner Mike Schuh led the investment back in 1999, one of the earliest investments in the company.
Related Link: RBC's Mark Mahaney On Netflix And Twitter's Apparent Inverse Relationship
Holland continued, "And since then, we have watched Reed Hastings do what he does. He has hired, we think, like an intergalactic level of a management team. And he has built out an unbelievable business that we are very, very proud of and we are happy for him and all the great people down there."
Distributed Our Stock To Investors
On how and why Foundation Capital exited from the company, Holland said, "We are an early stage venture firm. So, what we do is we invest early in a company's cycle and then as the company goes out and goes public, then we gradually distribute our stock out to our investors and that's what we did in the case of Netflix.
"So, we no longer hold shares in the company, but…at one point we owned over 10 percent of the company," Holland explained.
Image Credit: Public Domain
Posted-In: Chegg CNBC Foundation Capital LendingClub Mike Schuh Paul Holland Reed HastingsMedia
View Comments and Join the Discussion!