Payment Methods Will Change, Regardless of Retailer's Apple Pay Skepticism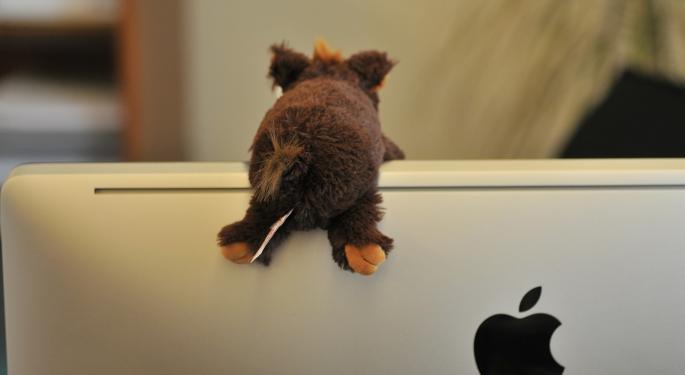 Reuters came out with an article on Friday that highlighted how many retailers are skeptical about Apple Inc. (NASDAQ: AAPL)'s mobile payment service, Apple Pay, despite the company's gigantic claims about it.
Re/code's Kara Swisher was on CNBC recently to weigh in on this.
Inevitability Of Change
"There is a struggle, there has been a struggle between retailers and Apple and all these companies over these payment systems," Swisher said. "They are expensive and they do have to change registers and things like that, but it's inevitable that payments are going to change. And so the question is, 'Who are they going to really back?'"
Related Link: Goldman Sachs On Apple Pay: 4 Things To Know
She continued, "And I think, if big chains did back any of these, they would catch on with consumers who are, I think, are more than willing to try these things and find them convenient when they use them."
The Issues
On whether Apple Pay can lose its lead if the mobile payment industry overall witnesses good growth, Swisher said, "I just think they have been pretty bold in how they are rolling it out, and it's a great product, a lot better than some of the earlier products.
"Once people use it, they use it. And I think the issues are very clear – security around this stuff, just like they were with credit cards and everything else. I think the ease of use is important. I think the availability and the non-difficulty of using it [are important].
Swisher concluded, "It's still easier to pull out a credit card for a lot of people, and the question is, 'Can mobile operators and the retailers make it a seamless experience?'" Swisher concluded.
Image Credit: Public Domain
View Comments and Join the Discussion!
Posted-In: Apple Pay CNBC Kara Swisher re/code Reuters VetrMedia Best of Benzinga