Cramer: 'Buy Everything Related To Autos'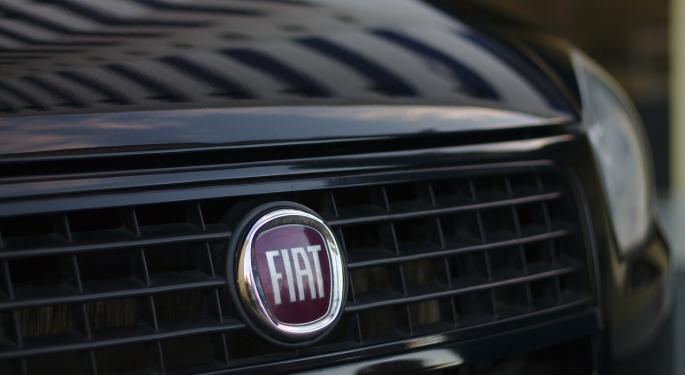 Although the overall economy is improving, no other sector shows such tremendous growth in demand as the automobiles industry. CNBC's Jim Cramer was recently seen discussing why every stock related to autos is a buy right now.
He also talked about the turnaround by Fiat Chrysler Automobiles NV (NYSE: FCAU) and concerns regarding Ford Motor Company (NYSE: F).
Fiat Is Winning, Ford Struggles
"Fiat Chrysler is doing so many things right and (Sergio) Marchionne has distinguished himself as the person who most gets it," Cramer said. "Also remember currency helps them too in the translation. So, actually making more, they have the right line-up.
"I saw Ford the other day, still can't even produce their best truck – the F-150 – in a level they want to."
Related Link: Goldman's 7 Auto Industry Mega-Trends For The Next Decade
On Ford's frame supply issues, Cramer said, "Oh, Jeez! I mean, that's just killer. But I do think that when we look at this year, we are going to see that Fiat pulled off the— maybe the steal of the century by buying all those parts of Chrysler from the government, from the unions.
"They put together an amazing car company that has tremendous momentum that is no longer an 'also ran' – Taking share. Fantastic turn."
Buy Everything Related To Autos
Cramer recommended every stock related to automobiles to investors saying, "I saw an $18 million figure (expected sales) yesterday [...] I mean, I got to tell you, if we are doing 18 million units, you got to buy everything related to autos.
"Now, I don't know if that can really do it, but that was extraordinary. This is the strength, and we are seeing it.
"We see all these different Federal Reserve numbers, and there are so many numbers that aren't that good and then you get that auto one; autos are pretty fabulous. And by the way, Union Pacific even said that autos are good," Cramer concluded.
Image Credit: Public Domain
View Comments and Join the Discussion!
Posted-In: CNBC F-150 Sergio Marchionne union pacific Jim CramerMedia Best of Benzinga