Apple Vs. Google: The Mapping War That's Just Beginning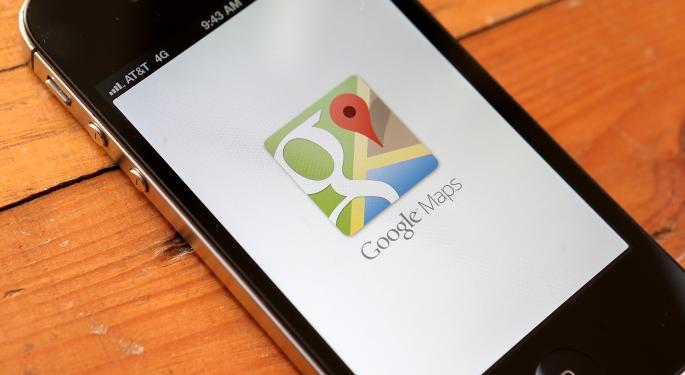 Apple Inc. (NASDAQ: AAPL) might soon be launching the public transportation directions feature on Apple Maps, which will put it head to head against Google Inc (NASDAQ: GOOG) (NASDAQ: GOOGL)'s Google Maps.
Kevin Nabipour, SVP, Content Strategies at Allison & Partners, was on CNBC Friday to weigh in on this.
Political Jousting
Nabipour was asked how important it is for Apple to have its own mapping app. He replied, "Honestly, a lot of people in the beginning didn't think it was that important at the initial stage. I mean, look at, look at the system, everyone really, really enjoyed Google Maps. Everyone really, really kind of trained themselves to appreciate that app and rely on that app."
He continued, "Apple that wasn't really an area of expertise and let's not forget, it wasn't consumer demand that demanded Apple get into that space. So it was really more of a political jousting between Google and Apple. So, they felt they had to have a mapping app, they went ahead and put one out and obviously there were quite a bit of errors and blunders with what came out in that first release as far as the iOS release."
He continued, "So, it's a little surprising to see that it goes in this direction; it's a little surprising to see that it's still important to Apple. We will wait to see and see if there is any major difference between the experience from first time around to now."
Apple Map: Valuable Feature For The Apple Watch
Nabipour was asked how difficult it would be for Apple to convince people to switch from Google Maps to Apple Maps. He replied, "I think it's going to be tough. It's an uphill climb for them to be able to justify that they are the provider for this type of information. I think you could see that it's going to be a valuable feature on the Apple Watch. I mean, imagine just kind of walking around and being on-the-go and getting transit updates on your wrist. That makes a lot of sense and it feels like that'll be a really exciting feature."
View Comments and Join the Discussion!
Posted-In: Allison & Partners Apple Maps CNBC Google Maps Kevin NabipourTech Media Best of Benzinga