The Netflix Short That Went Wrong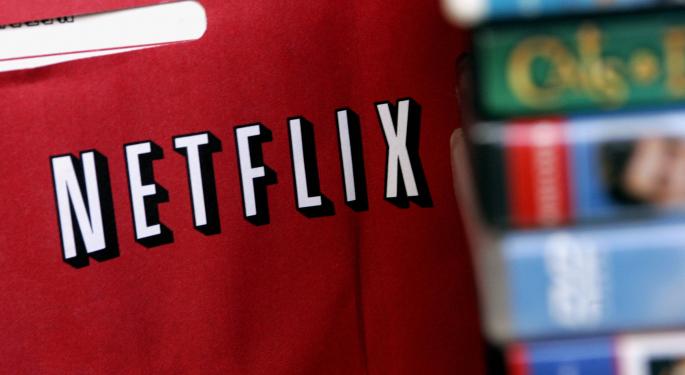 Shares of Netflix, Inc. (NASDAQ: NFLX) have been on a roll in the past six months, up 72 percent. However, like Boris Schlossberg of BK Asset Management who shorted the stock purely based on valuation the story, some haven't been able to enjoy all the success.
Schlossberg was on CNBC to discuss his Netflix short that went wrong and when he thinks it will be an appropriate time to short the stock again.
The Short: A Painful Experience
"Having covered my short a couple of weeks ago, happily actually at this point because the stock has already soared since that point," Schlossberg said. "A very painful experience and, I think, the key takeaway here is that you can never ever, ever short a stock on pure valuation concerns alone. You really need to see some kind of a negative catalyst."
Related Link: Evercore's Charts Suggest Netflix To Touch $730 Soon
He continued, "So, with Netflix what I think really is going to need to happen is a miss of sequential revenue or a miss of sequential subscriptions. Something that could really blow the stock up 20 percent in a day. And at that point, that's when it's going to become a really good short because at that point a lot of the air is going to come out of the company."
Wait Until Negative News Hits
Schlossberg was asked that wouldn't traders miss the bus if they wait for the company to report a revenue miss and the stock witnesses a big drop? He replied, "My point is wait until it does go wrong because at the point of where it goes wrong, when everybody thinks all the news is baked into the stock, that's when these big high-flyers actually deflate much more than you think."
"You will miss the initial drop, but you will be much safer and much better off by following on after the negative news hits."
Posted-In: BK Asset Management Boris SchlossbergCNBC Short Ideas Media Trading Ideas Best of Benzinga
View Comments and Join the Discussion!