Carl Icahn: 'I Believe Apple Will Do A TV'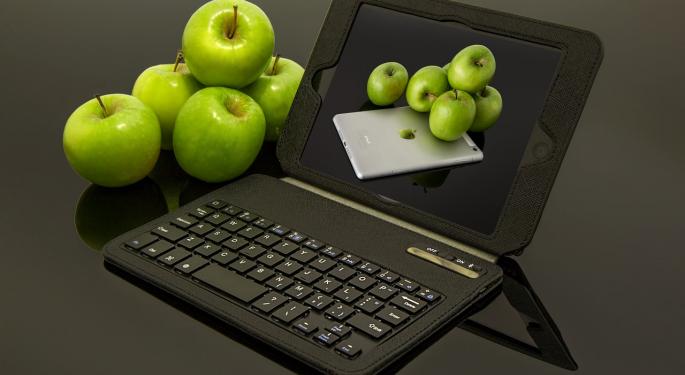 Although recent reports have highlighted that Apple Inc. (NASDAQ: AAPL) might be dropping the plans of making its own television. Icahn Enterprises LP (NASDAQ: IEP) chairman, Carl Icahn, thinks otherwise.
Icahn was on CNBC Tuesday to explain why.
The Issue: Dominating An Industry
"It's not the issue of the TV," Icahn began, "it is the issue that these guys could go and dominate an industry, and they can do it because of their great ecosystem and that is one of the— it's one of the few companies in economic history that has that opportunity.
"For me, I don't micromanage; I really don't micromanage my own companies if I have good guy in a big way like this. You got $178 billion – this is an area I know; I will be investing all you can in it. If you believe in a company, if you believe its 'something' has value, which I do think they do. I think Tim Cook has said that he believes that."
Related Link: David Shechter On CNBC Says Icahn Enterprises Has Maintained An Over 10% Position in Netflix
He continued, "So, that's all I am saying. But, I do believe; I personally believe listening to what Cook says and I am repeating what the article says that Cook said, 'Apple has a grand vision for the television,' and since then he has reiterated that TV is an area of interest for the company.
"I am being supportive of the article, they say that, but they say that at the very end and the headline, I think, is relatively misleading."
Related Link: Everything You Need To Know From Carl Icahn's Apple Letter
TV Doesn't Matter
Icahn didn't disclose if he had a talk with Tim Cook on this, "Look, I am certainly not going to talk to you about what I say to Tim Cook." However, Icahn did reiterate, "The whole thing is ridiculous; it doesn't matter to me even if they don't do a TV."
Icahn concluded, "Look, I am not back-tracking in any way. I believe they will do a TV; that's my belief."
Image Credit: Public Domain
Posted-In: Carl Icahn Tim CookCNBC Media Best of Benzinga
View Comments and Join the Discussion!