Cigna CEO: Low Interest Rate Mutes Investment Gains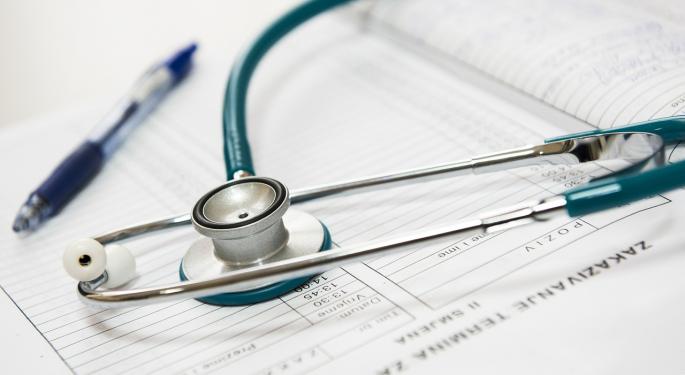 CIGNA Corporation (NYSE: CI) came out with better-than-expected first quarter numbers Thursday. Revenue for the quarter rose 11 percent year-over-year to $9.5 billion, while EPS rose from $1.92 it reported for the same quarter last year to $2.04.
David Cordani, Cigna CEO, was on CNBC after the results to weigh in on the numbers, the high prices of drugs and the company's business strategy going forward.
Diversity
"We operate a diverse portfolio as a global health service company," Cordani said. "So, in excess of $5 billion of revenue outside the U.S., in excess of $4 billion in our productivity and disability space and then in the healthcare space, which is our largest, mostly, service business for commercial and then within our Medicare business – it continues to be high performing and we do not see an elevation in utilization."
Related Link: Cigna Tops Q1 Views
Net Positive For Investment
Cordani was asked if the business environment is getting better at least from an investments standpoint. He replied, "So, our revenue is up meaningfully. Our strategic objective is to grow revenue 8 to 10 percent. Most of that growth is driven by first, adding new customers and clients, second, expanding our relationships – the breadth of our services.
"And then in some lines of business, you see rate increases net, net that's a positive on the investment environment. More specifically, investment gains on our large reserve portfolio continues to actually be muted because of the low interest rate environment, but net a high performing portfolio for us," Cordani concluded.

Image Credit: Public Domain
View Comments and Join the Discussion!
Posted-In: CNBC David CordaniHealth Care Media