JetBlue CEO: Expect More Mint Markets Next Year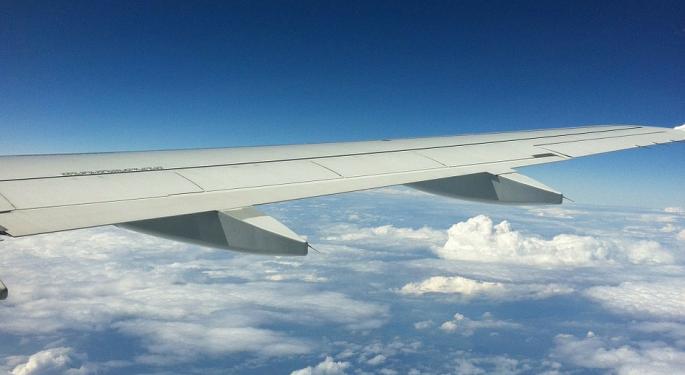 JetBlue Airways Corporation (NASDAQ: JBLU) declared better-than-expected first-quarter results on Tuesday. EPS for the company came in at $0.40, significantly above the $0.01 it posted for the same quarter last year and above $0.39 that the analysts had estimated for this quarter.
JetBlue CEO Robin Hayes was on CNBC recently to discuss the company's performance.
Strong Revenue Performance
"We have a very strong network," Hayes said. "So, we have our six focus cities: New York, Boston, Fort Lauderdale, Orlando, Long Beach and San Juan.
"They are all performing extremely well. In addition to that, our revenue management team have done an amazing job [sic.]."
Related Link: JetBlue Airways Q1 Profit Tops Expectations
He continued, "And I think some of the product investments we made, like Fly-Fi and our new 321 product and Mint, I think all those things have come together gives a very strong revenue performance."
More Mint Markets
Hayes was asked about the performance of company's new service, Mint, and whether there are plans to ramp it up to other locations. He replied, "We are so ecstatic about how well Mint has done, and we have started with JFK, LAX, we added San Francisco. We announced Barbados and Aruba for this winter.
"And we are evaluating new markets now. I mean, I have said before that I think there's markets [sic.] like Boston-San Francisco, Boston-LAX [that] could do really well.
"We have made no final decision on that, but we will soon. But, I think based on how well Mint has done, we should expect more Mint markets as we go into next year," Hayes concluded.

Image Credit: Public Domain
View Comments and Join the Discussion!
Posted-In: 321 CNBC Fly-Fi JetBlue Mint Robin HayesTravel Media