Mizuho Securities Analyst: iPhone Sales To Slow Down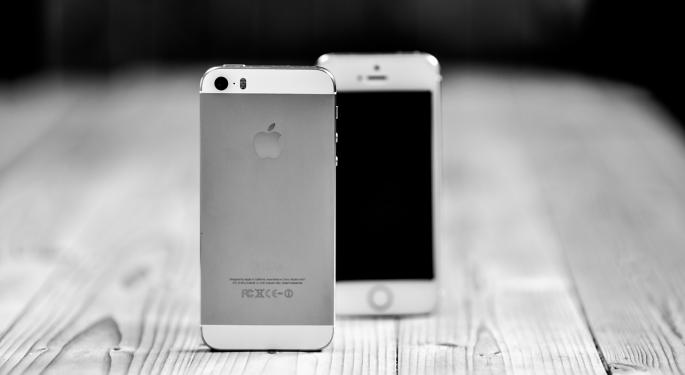 Apple Inc. (NASDAQ: AAPL) posted spectacular results following the market close on back of a 55 percent increase in iPhone shipments.
However, Abhey Lamba of Mizuho Securities feels that this iPhone run is going to end soon. He was on CNBC Tuesday to discuss why that will happen and how it will impact Apple's stock.
Slowing Down
"Going forward, we think that iPhone sales are going to decelerate," Lamba said. "And this is where in an alternate year cycle Android does well in one year and then Apple does well in the other year.
"And this year, we are seeing much stronger uptick. But going forward, we do think iPhone sales are going to slow down from what we saw in the last two quarters."
Related Link: 11 Of Apples Worst Product Failures
December: The Quarter Of Declines
Lamba was asked how he could be negative on the stock when the company has announced a massive buyback that could provide support. He replied, "Couple of things on that. First half: on the buybacks, they have been doing those types of buybacks, which has been offering support. So, the buybacks are $25 billion a year.
"So, they have been at that run rate for the last few quarters; that support kind of stays around there. And in terms of the stock price, we are at a 14 times 2016 earnings number, and we don't think there's whole lot of upside to that. And historically, if you look at the stock, it has traded in direct relationship with iPhone shipments," Lamba shared.
"The stock has had a hard time performing when the iPhone shipments are decelerating, and that's where we think the significant deceleration of iPhones shipments could have a way on the multiple.
"We think December could be the very first time we could see iPhone shipments actually could post year-over-year decline," Lamba concluded.

Image Credit: Public Domain
Posted-In: Abhey Lamba Android CNBC Mizuho SecuritiesMedia
View Comments and Join the Discussion!