Cheaper Infrastructure Prices Are Good For Box: CEO Explains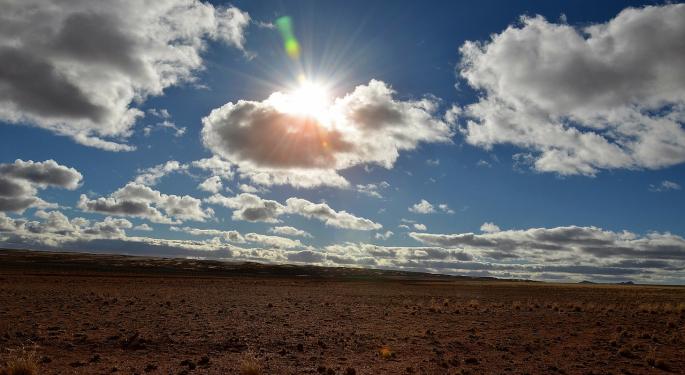 The cloud and cloud storage space has seen significant price cuts in the past few years. For a company that solely depends on such services for its earnings, price cuts would logically reduce growth and profitability.
However, Box Inc (NYSE: BOX) CEO Aaron Levie thinks otherwise. Levie was on CNBC Monday to explain why price cuts in cloud Infrastructure are actually good for his company.
Cheaper Infrastructure = Lower Costs
Permanent deflationary pressure "is a good thing for us," Levie began, "because that's the underlying cost structure of our business, which goes down every single year."
He explained, "So, we were talking about hard drives a minute ago, as hard drives get cheaper and cheaper [...] our core cost of goods sold gets cheaper and cheaper. And all of the value that we build is the software layer on top of the infrastructure.
Related Link: Symphony Announces Integration With Box
"So, the way to think about Box is, unlike Amazon Web Services or Microsoft Azure or some of the pure infrastructure platforms, our value proposition is software above the infrastructure. So, as infrastructure gets cheaper, that actually lowers our cost."
Value Is Increasing
Levie was asked to explain what he means when he says that the cheaper infrastructure lowers costs for Box. He replied, "I want my cost to be less, which is what's happening with storage and compute, but the value that we provide above the infrastructure actually is the premium on top of that.
"And in fact, actually, over the past four or five years, our costs have actually, our price per seat, which is the sort of price per user on the platform, has actually gone up," Levie shared.
"And so, even in a market where the underlying storage cost is going down, the value that we are providing has increased pretty rapidly," Levie concluded.

Image Credit: Public Domain
Posted-In: Aaron Levie Amazon Web Services cloud Microsoft AzureCNBC Tech Media
View Comments and Join the Discussion!