Blackstone Group CEO On Investing In Housing And The Chinese Stock Market's Overvaluation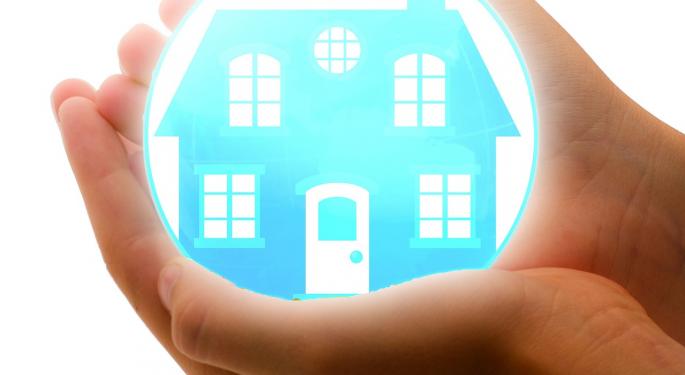 Few people know that financial advisory and asset management behemoth Blackstone Group LP (NYSE: BX) is one of the largest single, private owners of homes in the U.S. and, hence, its fortunes are hugely connected to the health of the housing market.
Stephen Schwarzman, Blackstone chairman and CEO, was on CNBC Monday to talk about the outlook of the U.S. housing market and how Chinese stocks have become overvalued.
Housing: Not Great, But Still Good
On whether housing is still a good investment, Schwarzman said, "Yeah, housing is a good investment. It's been coming back for quite some time. We are only building about half of the houses we did at the top of the last cycle. People need to be in houses as immigration continues in the United States."
Related Link: Blackstone Tops Q1 Views, Shares Rise
He continued, "We still put a little bit in now, not as much nearly as we did at the bottom, but we are finding that the market continues to go up for the value of the houses; though, not at the same rate that it did obviously at the bottom."
Overvalued China
Schwarzman was asked why he considers the Chinese stock market to be overvalued. He replied, "In China, there are very few places to put money, because their currency isn't convertible like the dollar. If you are a dollar investor, you can put money almost anywhere in the world. In China, you can't take your money out.
"So, it stays in and it goes either into deposits and financial institutions, it goes into real estate or it goes into the stock market. At the moment, deposit rates aren't that high to attract the money, and real estate in several asset classes has been going down," Schwarzman explained.
"So, if you have money in China, you are now putting it into [the] stock market regardless of what the prospects are in China, and in China they have huge savings – like 40 percent savings rates in China. So, there's a lot of money there, and when it starts to go in one area, it really goes into a boom," Schwarzman concluded.

Image Credit: Public Domain
View Comments and Join the Discussion!
Posted-In: CNBC Stephen SchwarzmanMedia Real Estate