S&P Capital IQ Analyst: 'Apple Will Likely Beat Expectations'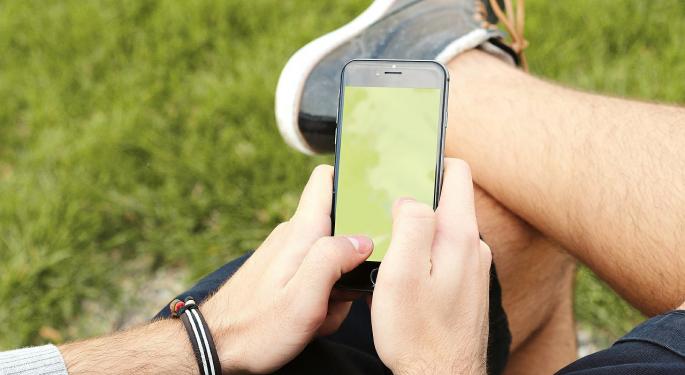 With beating estimates becoming a habit for Apple Inc. (NASDAQ: AAPL), many analysts feel that this quarter will be no different. Among them is Angelo Zino, equity analyst at S&P Capital IQ.
Zino was on CNBC Monday to discuss why Apple will once more be beating expectations.
Blowing The Number
"We actually think they will meet expectations," Zino said.
"In fact, we actually think they will likely beat expectations. So, our expectation is $2.18 in earnings on revenue of about $56.7 billion – so slightly above the Street," he said.
"Right now, the Street is looking at about 56, 57 million in iPhone sales, and really, that's going to be the key to the quarter."
Related Link: Apple Likely To Break "All Records" In March Quarter
Zino continued, "We think that Apple is really going to need a kind of blow the number out, given their recent success in prior quarters. And I think investors for the most part are going to be looking at seeing if they can top this 60 million level – still a drop from the 75 and 74.5 million we saw in the prior quarter when they hit record sales, but nonetheless, it's a [...] year-over-year growth north of 35 percent. So, overall, we expect a very good quarter from them, led by iPhone sales."
Currency Headwind
When asked how much of a negative impact a stronger dollar would have on Apple, Zino replied, "It negatively impacted them last quarter, and as you could see, they still were able to blow out the numbers."
He explained, "I mean, you look at the results here coming up this quarter, and the company gave their guidance in late January when we already saw a massive hit in the euro relative to the dollar, as well as other currencies.
"So, we actually think a lot of that is already discounted in the original guidance they gave for 52 to 55 million in iPhone sales, as well as the revenue numbers for the quarter," Zino concluded.

Image Credit: Public Domain
Posted-In: Angelo Zino CNBC iPhone S&P Capital IQTech Media
View Comments and Join the Discussion!