Why Netflix Is Not A Competitor To HBO, But Comcast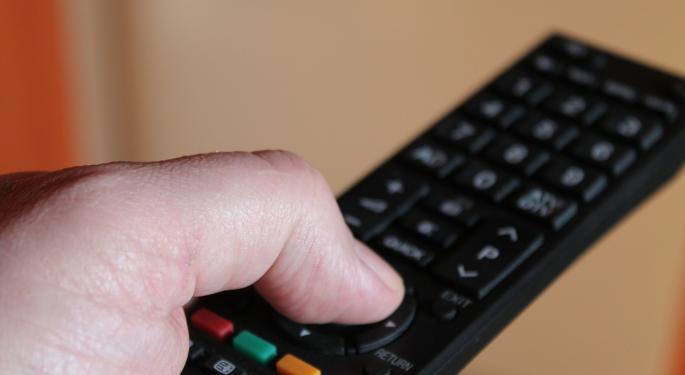 The New York Times recently interviewed Reed Hastings and revealed that Netflix, Inc. (NASDAQ: NFLX) will be releasing 320 hours of original programming this year, three times more than what it did last year.
Jon Steinberg, The Daily Mail North America CEO, was on CNBC recently to discuss how the Internet, and Netflix specifically, is replacing television.
Much Broader Than Anticipated
"Netflix is not a competitor to HBO," Steinberg said. "Netflix is a competitor to Comcast. Netflix is a cable system, as the cable systems become broadband systems.
"Let me explain. If you put out Bravo right now, you have a whole set of shows, which are like celebrity statement and stuff like that."
He contrasted, "If you put on Netflix, you have true crime shows or crime shows. You have got [Unbreakable] Kimmy Schmidt, which is an entertainment show. You have got a House of Cards, which is a political thriller.
Related Link: Netflix Streaming Growth Explodes In Australia
"These shows have nothing that ties them to something together and very different audiences that are attracted to each one of them."
He continued, "So I think Netflix is much broader right now than we ever anticipated that it would be, certainly when the first slate of shows like Lilyhammer and just House Of Cards came out."
Different Distribution Mechanism
On how Netflix is dependent on broadband and distribution platform, Steinberg said, "It's only in the Internet that we start saying your platform dependencies make you hugely weak.
"Look, Reed Hastings could go out tomorrow morning and do a deal with one of the wireless carriers, right? He could go out and do a deal with a variety of different distribution mechanisms, and I think increasingly we are seeing more of those emerge right now," Steinberg concluded.

Image Credit: Public Domain
Posted-In: Bravo Comcast HBO House of Cards Jon Steinberg Kimmy SchmidtCNBC Media
View Comments and Join the Discussion!