Delectable Relationship: Starboard Value's Intervention In Darden Restaurants 'Has Been Incredible'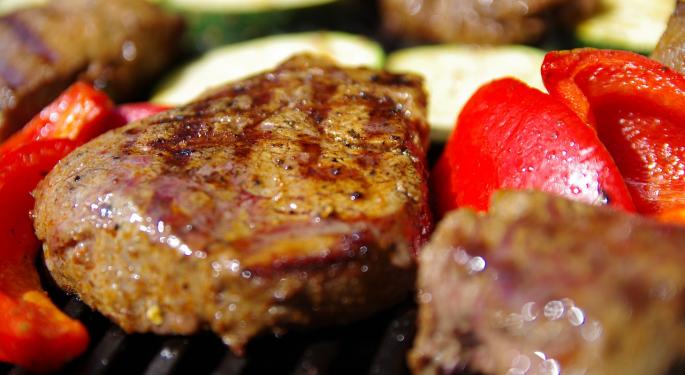 Shares of Darden Restaurants, Inc. (NYSE: DRI) are up more than 40 percent since October 2014, when the company's shareholders voted in favor of replacing the entire board with directors nominated by the hedge fund Starboard Value LP.
Jeffrey Smith, Starboard Value founder, was on CNBC recently to discuss the reasons behind the outstanding performance of Darden Restaurants and its stock in the past months since getting that shareholders' approval.
Gasoline And Better Weather Not The Only Factors
On whether gasoline prices coming down is the only reason for Darden doing well in the last few months, Smith said, "That certainly helps and better weather certainly helps, but Darden is actually performing better than the rest of the restaurant industry," Smith replied.
Related Link: Will Darden Turn It Around? Wall St. Weighs In
"So, it's not all weather and it's not all gas. We did put Gene Lee [Eugene Lee] in place as the new CEO, and he is doing a fantastic job."
Terrific Job
Smith was asked why he thinks Lee is doing a fantastic job. He replied, "He is really focused on the operations of the business and making sure that we are focused on the guest first.
"And that's pervaded through the organization, and the organization is doing a terrific job."
Incredible Relationship
He continued, "One of the things that I am most proud of is what happened here at Darden. We were successful, really the first to be successful replacing the entire board at Darden.
"But with that, what's amazing is that the relationship between the management team and the board from the first weeks has been incredible."
Smith went on, "In this situation, some people fear when you get involved in a company – if you replace the majority or even replace the whole thing – that you might have this issue working with the management team. It's just not true.
"This relationship with this management team has been incredible, and we continue to perform very, very well and work well with them," Smith concluded.

Image Credit: Public Domain
Posted-In: Eugene Lee Gene Lee Jeffrey Smith Starboard Value LPCNBC Media
View Comments and Join the Discussion!