Why The Markets Aren't Overpriced Yet, Goldman Sachs Chief U.S. Equity Strategist Explains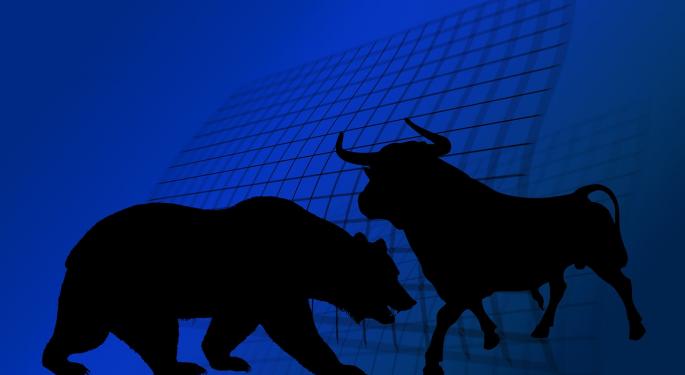 The problem with bull markets is the uncertainty of whether stocks are adequately priced or are overvalued. Goldman Sachs Group Inc (NYSE: GS) Chief U.S. Equity Strategist David Kostin was on CNBC Tuesday to explain why he considers the markets to be fairly valued right now and whether a big move in bond markets will affect the Fed's decision to raise rates.
Fundamentals Are In Good Shape
"We can look at the fundamentals. And, what are the fundamentals suggesting?" Kostin asked.
"U.S. corporations are operating with the best margins they have in history at 9 percent net margins. So, corporations. Let's focus on actual corporations you are buying. An investor is buying a share of an operating business and the operating business simply is more profitable today than it has been in a long period of time."
Related Link: Damodaran Asks: Are Interest Rates Low Because Of Something Other Than Central Banks?
He continued, "Now part of that: What are some of the reasons why companies have record profitability? Well, lower tax rates, lower interest rates, six sigma manufacturing, just-in-time inventory, outsourcing. All those have contributed to a rise in technology, the change in the composition of the index.
"All those are positive elements that over time have helped companies generate more revenue and more margins and that's what investors are paying for."
Many Concerns, But Fundamentals Are Strong
Kostin was asked if there's a concern that a big move in the bond markets will result in the Fed holding back on raising the interest rates. He replied, "[sic.] Certainly there's many concerns. There's questions about Greece; what's happening in Europe. There's questions on growth trajectory in China.
"There is a lot of issues that are out there. Investors are always confronting different issues, but from a fundamental perspective, no. U.S. corporations are operating with very strong balance sheets and they are operating with very high margins," Kostin concluded.

Image Credit: Public Domain
Posted-In: CNBC David KostinGlobal Federal Reserve Media Best of Benzinga
View Comments and Join the Discussion!